2022 SPEC MIX BRICKLAYER 500 Features Masonry Construction's Finest
On Wednesday, September 14, the best masons in Wisconsin came together to test their skill, speed and stamina at the annual SPEC MIX BRICKLAYER 500® Wisconsin Regional Series! In its 21st season, the Wisconsin event at Fond du Lac Stone is one of 22 regional qualifiers held across North America. Each team, consisting of one mason and one mason tender, is given an hour to build the highest and finest 26-foot-long brick wall with as few errors as possible.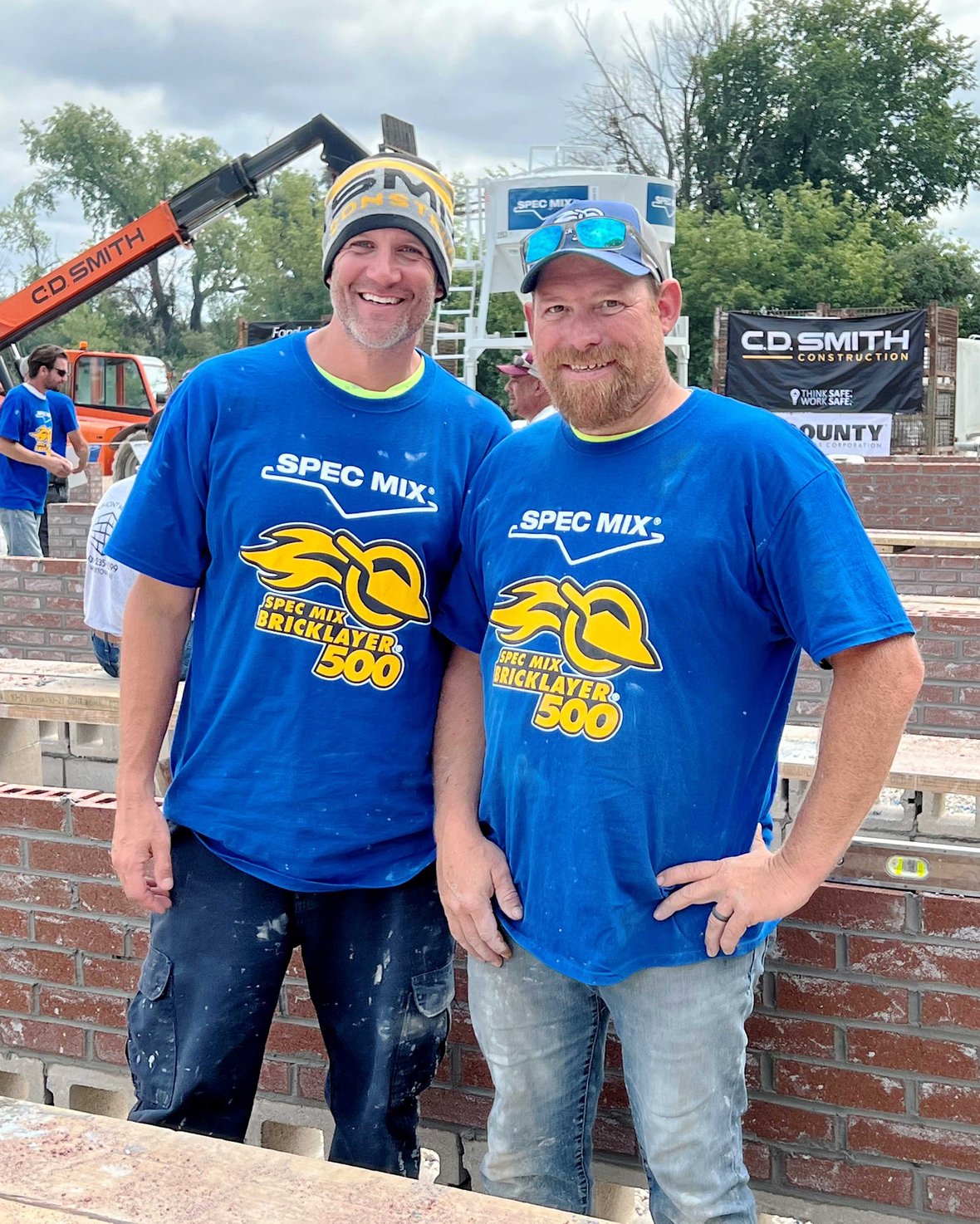 Mason tender Kurt Bartus (at left) and bricklayer Jesse Steger (at right) in front of the brick wall they built during the competition.
Contestants had two hours to lay two courses of block and a course of brick for each of their starter courses and one hour to lay as much brick as possible. The journeyman team of Jesse Steger and Kurt Bartus represented C.D. Smith Construction. Kurt mason tended for bricklayer Jesse by preparing grout, staging bricks and offering encouragement. The winner was determined by a judging panel that subtracted workmanship infractions and mistakes from the total number of bricks laid on the wall. Kurt and Jesse were strong contenders and represented C.D. Smith well.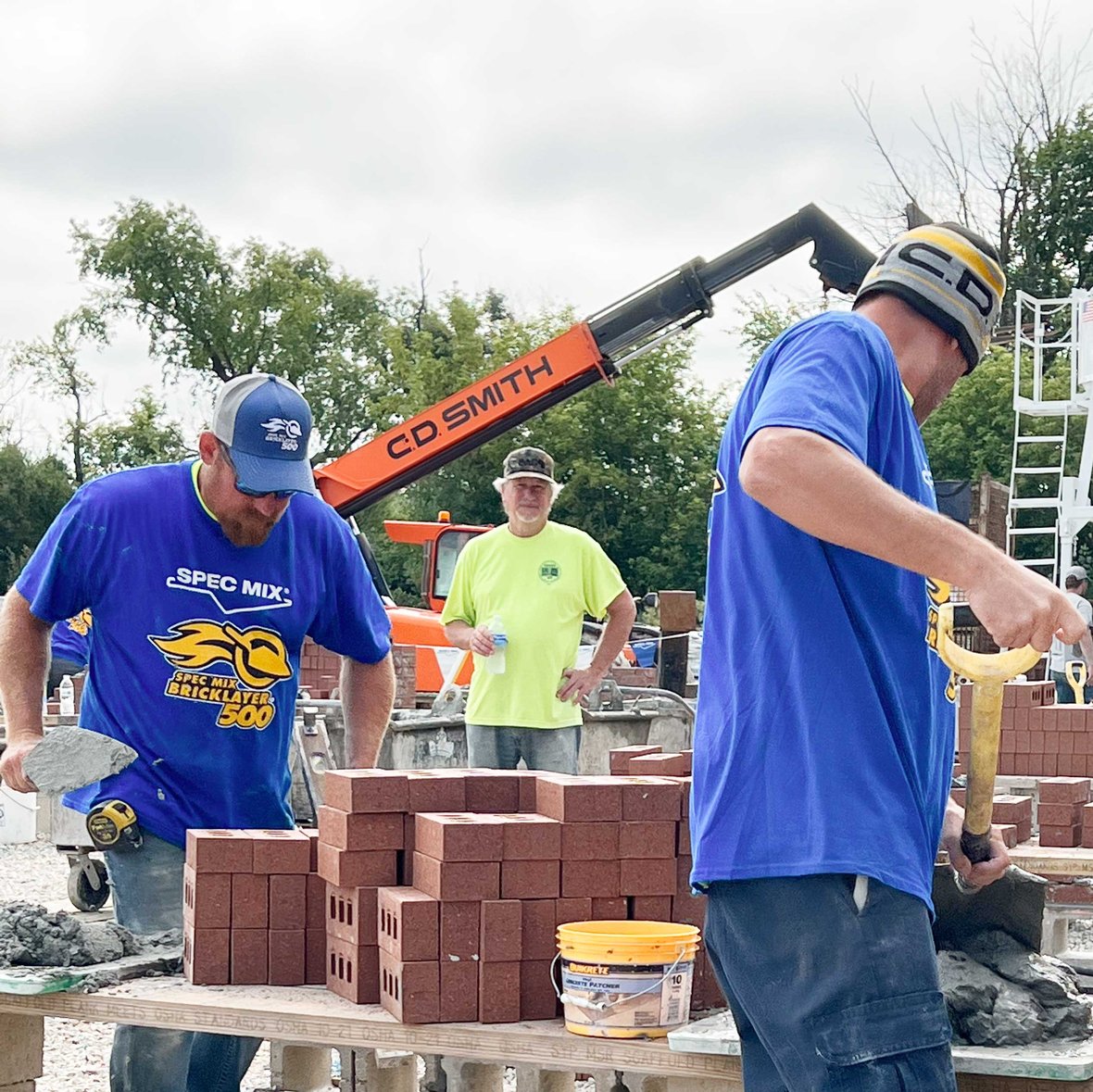 Following completion of the journeymen competition, area masonry students and apprentices participated in a bricklaying battle of their own. It was a great opportunity for participants to showcase the future of masonry in an abbreviated version of the journeyman competition.
The excitement surrounding the SPEC MIX BRICKLAYER 500® provided the perfect foundation for workforce development. In addition to watching the competitions, area students considering the skilled trades had the opportunity to meet with contractors and vendors.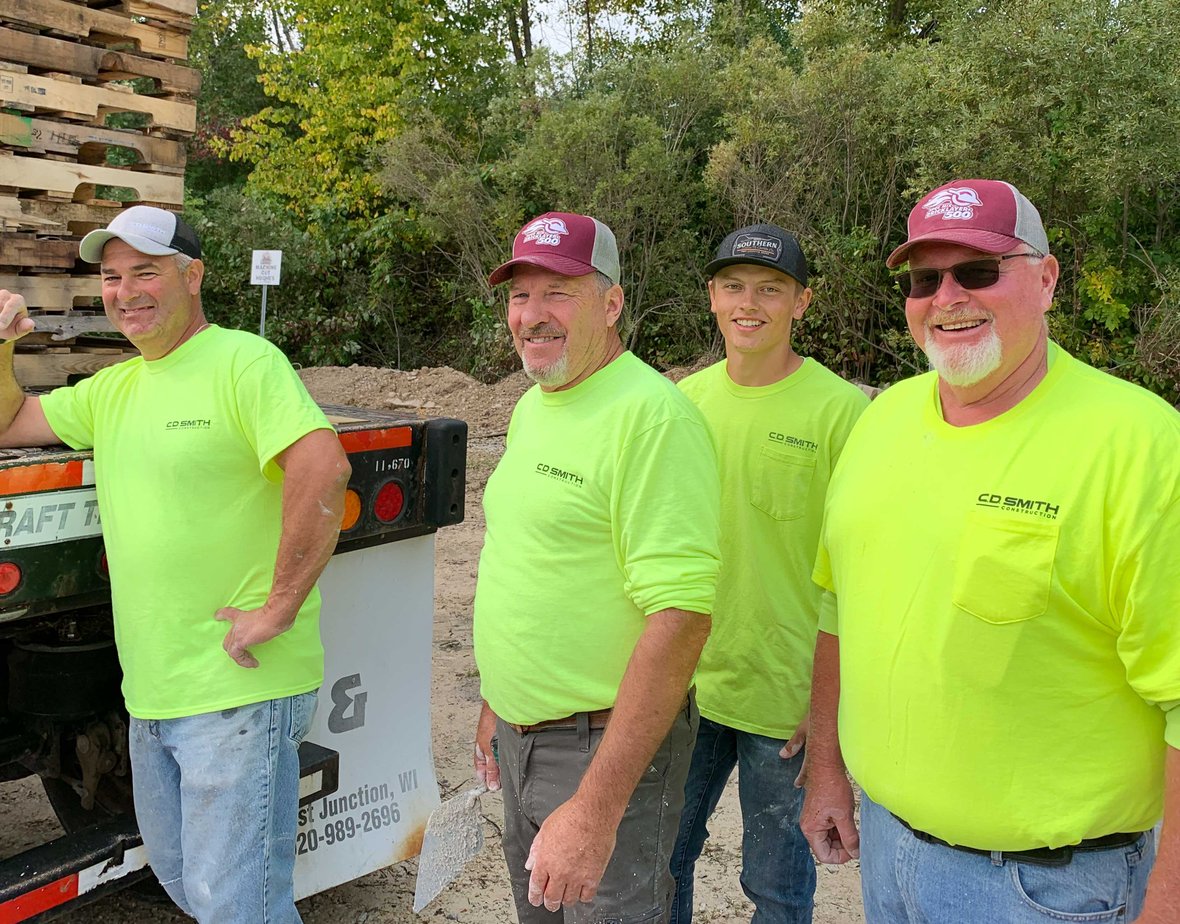 "Masonry Education Day" even offered hands-on training. Students were given an area to practice laying masonry structures with brick and skilled trades workers, apprentices and experienced masons and laborers from C.D. Smith took time out of their busy schedules to offer tips and tricks to anyone willing to get their hands dirty.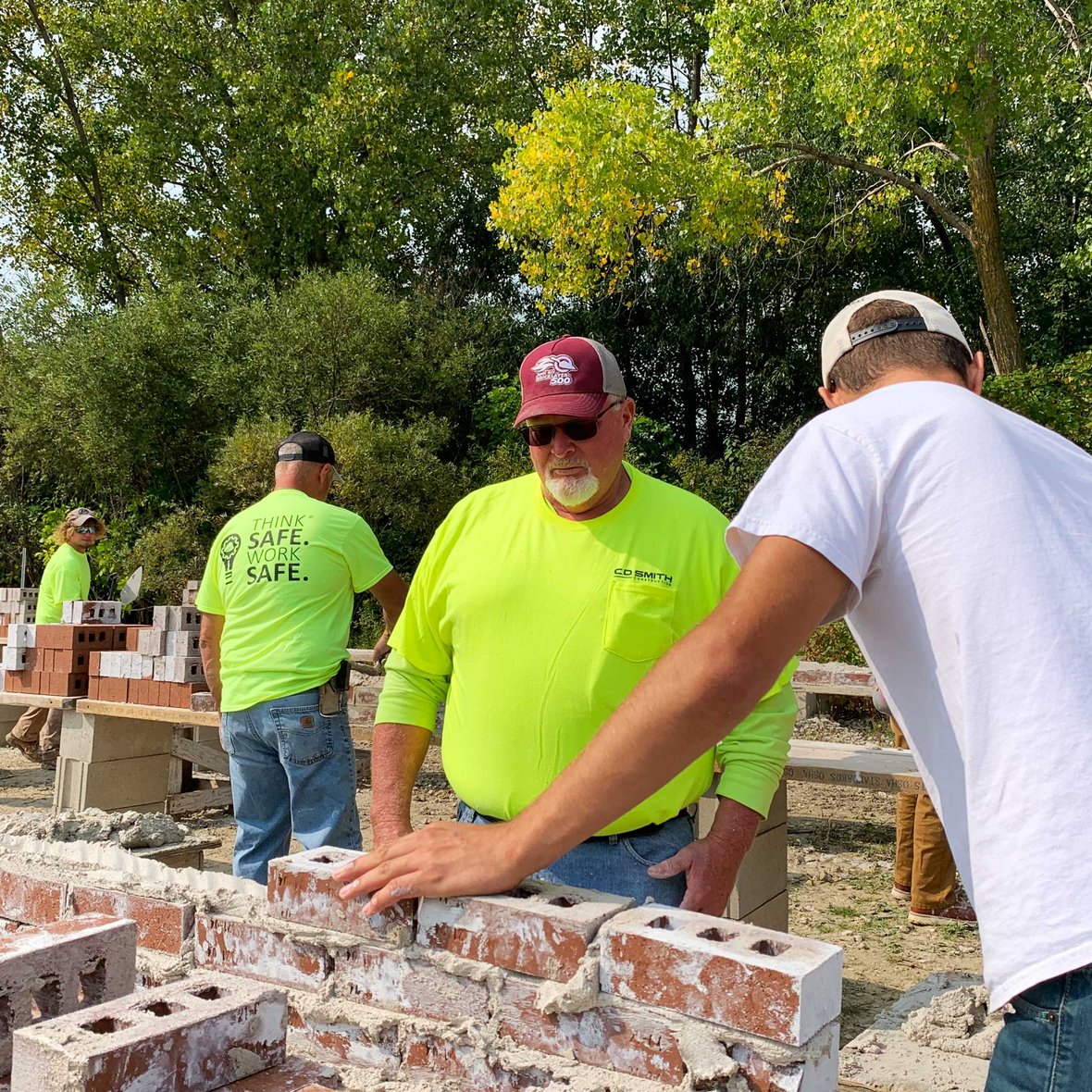 When all was said and done, it was a beautiful day to gather some of Wisconsin's best masons to create awareness and generate interest in the rewards and opportunities ahead for the next generation of masons. Great job to all competitors and thank you to everyone who contributed and helped organize a great day of competition, education and admiration for area skilled trades masonry talent.
«•»
Follow C.D. Smith ON SOCIAL
#CDSmith #ThinkSafeWorkSafe

---
About C.D. Smith
C.D. Smith Construction is an industry leader in safely providing the highest quality commercial construction services. Utilizing an integrated approach and self-performing trade services combined with technical expertise, our team serves as a solutions provider throughout all phases of a project, from planning through construction. With veteran leadership and a dedication to our employees and clients, we proudly place our name on projects of all sizes across the United States.
Visit www.cdsmith.com or follow us on Facebook, Twitter, LinkedIn, Instagram and YouTube.
---
Beneath the Hard Hat®, our company press and blog, offers an intimate look at the people and stories that make C.D. Smith Construction. With the latest industry news and project updates, we share insights on the superior spaces we are safely delivering year-round. Our team of technical experts provides useful tips and topics to help plan your next commercial project.

---
TRADE PARTNERS & BIDS |If you're interested in working with us or would like to request adding your company to our bidder's database, please complete our Trade Partners & Bids Form: Click Here.
---