Building Community Beyond Construction in La Crosse, Wisconsin
While working at the Wastewater Treatment Facility, C.D. Smith crews noticed displaced families camping at Houska Park near the Mississippi River. Jasen Anhalt, Vice President for C.D. Smith in La Crosse, learned that the campers were waiting for housing and in direct need of specific items while living in transition.



"It is part of our mission to be engaged in the communities where we live and work. This felt especially true at Houska Park when we are at the wastewater treatment facility every day," says Jasen.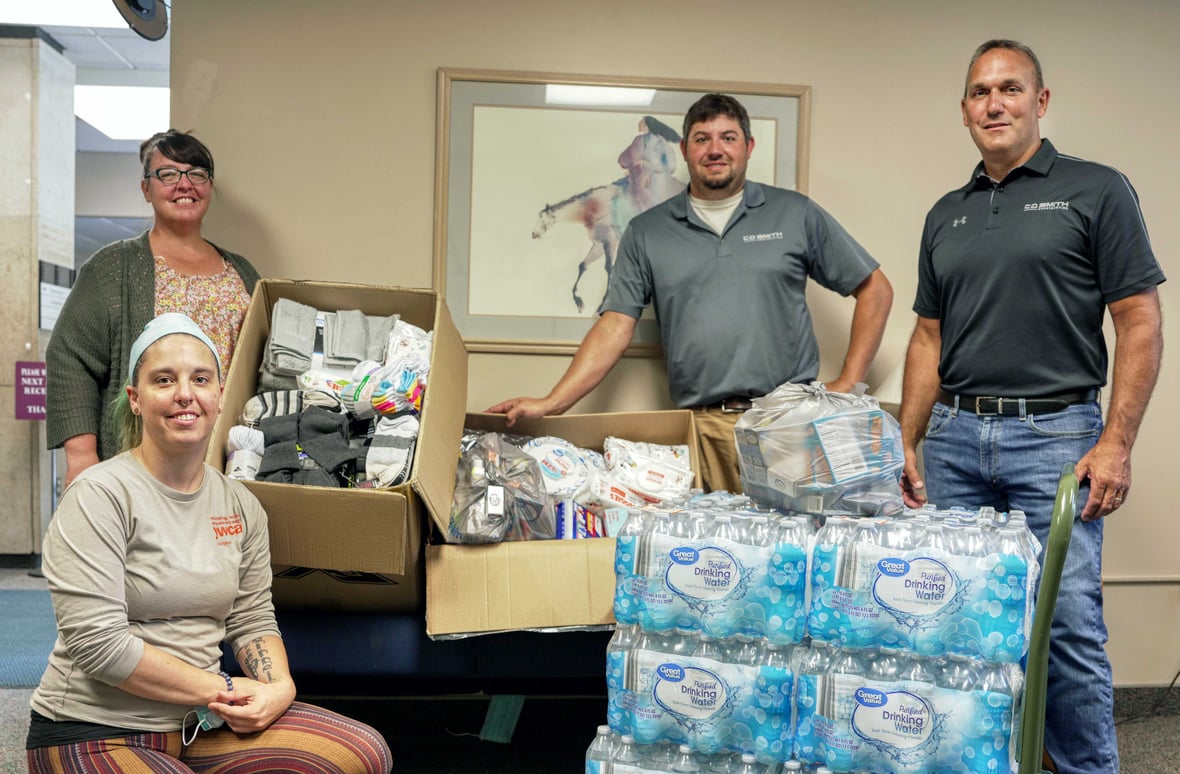 "When C.D. Smith called, we were delighted to receive the donation. We are happy that they noticed the need and didn't just look the other way. We all are needed to make a difference," says Loretta LaPoint, Resource Director for YWCA La Crosse, a local non-profit organization dedicated to eliminating racism, empowering women and promoting peace, justice, freedom and dignity for all.
«•»
Follow C.D. Smith ON SOCIAL
#CDSmith #ThinkSafeWorkSafe

---
FALL 2022 ISSUE OF
BENEATH THE HARD HAT

® MAGAZINE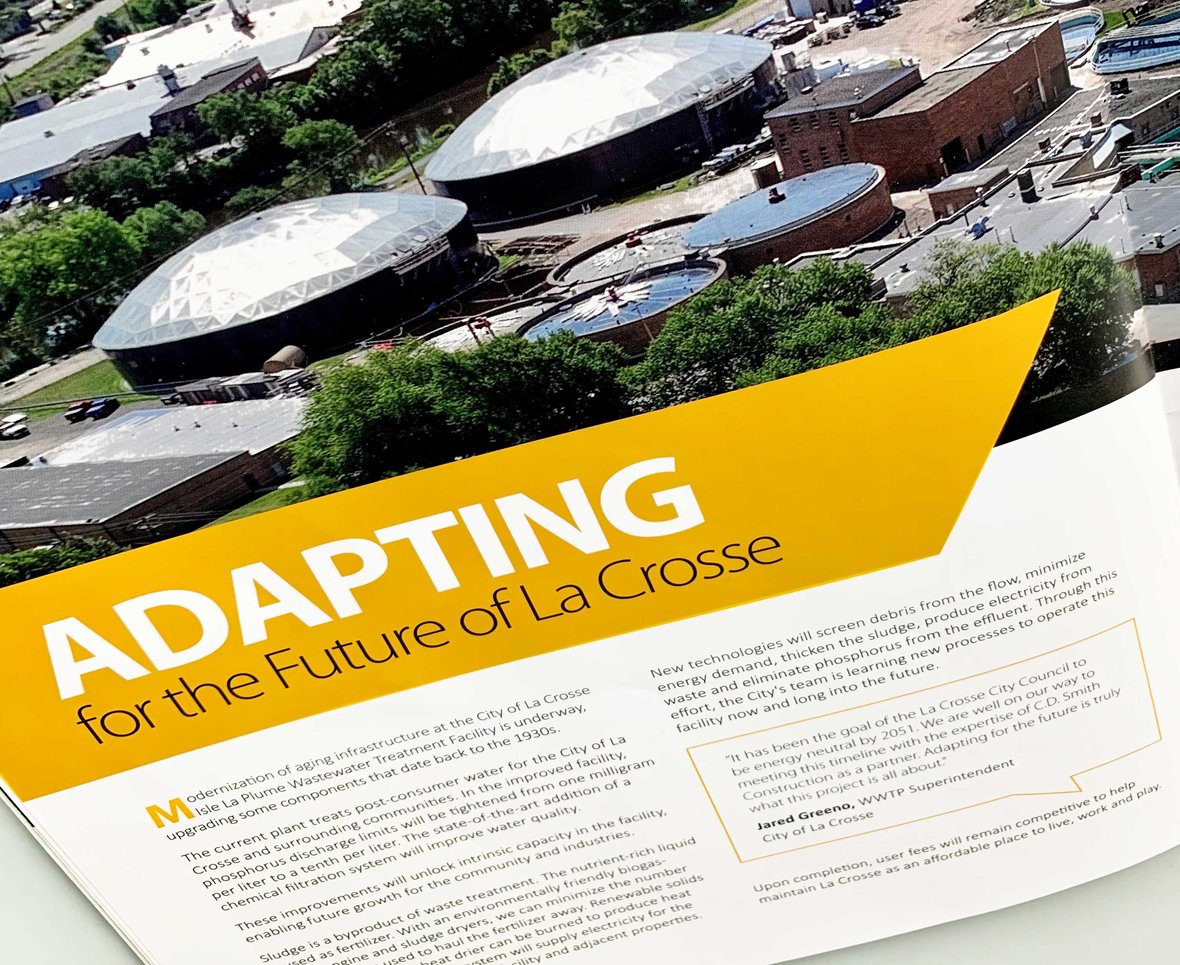 ---
About C.D. Smith
C.D. Smith Construction is an industry leader in safely providing the highest quality commercial construction services. Utilizing an integrated approach and self-performing trade services combined with technical expertise, our team serves as a solutions provider throughout all phases of a project, from planning through construction. With veteran leadership and a dedication to our employees and clients, we proudly place our name on projects of all sizes across the United States.
Visit www.cdsmith.com or follow us on Facebook, Twitter, LinkedIn, Instagram and YouTube.
---
Beneath the Hard Hat®, our company press and blog, offers an intimate look at the people and stories that make C.D. Smith Construction. With the latest industry news and project updates, we share insights on the superior spaces we are safely delivering year-round. Our technical experts provide valuable tips and topics to help plan your next commercial project.

---
TRADE PARTNERS & BIDS |If you're interested in working with us or would like to request adding your company to our bidder's database, please complete our Trade Partners & Bids Form: Click Here.
---