Fond du Lac School District Groundbreaking Commences Stadium Construction
Fond du Lac School District broke ground on Fond du Lac Cardinal Athletic Stadium last Friday, April 14th. It's an important and exciting milestone for the district.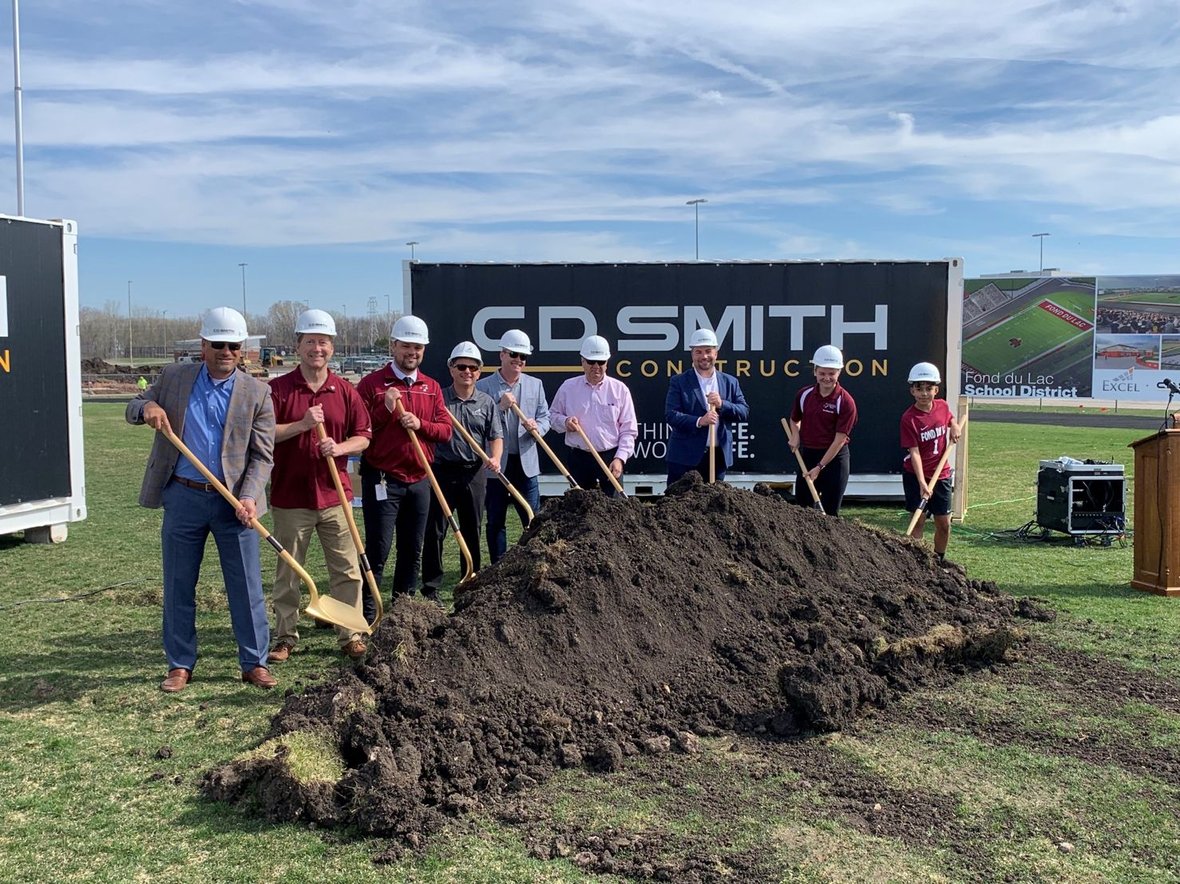 CATCH-UP QUICK: The new stadium will be next to Fond du Lac High School and replace Fruth Field on West Ninth Street. Fruth Field has long been the home field for Fondy athletes, but flooding concerns and wear and tear to the grass were deciding factors for making some changes.
🏟️ The move away from the Fond du Lac River close to the school will make for a dryer, more convenient location.
🏟️ Artificial turf is another significant change. It disperses water better than natural grass for more reliable playing conditions and fewer cancellations from inclement weather.
The state-of-the-art stadium will be complete by August 1st.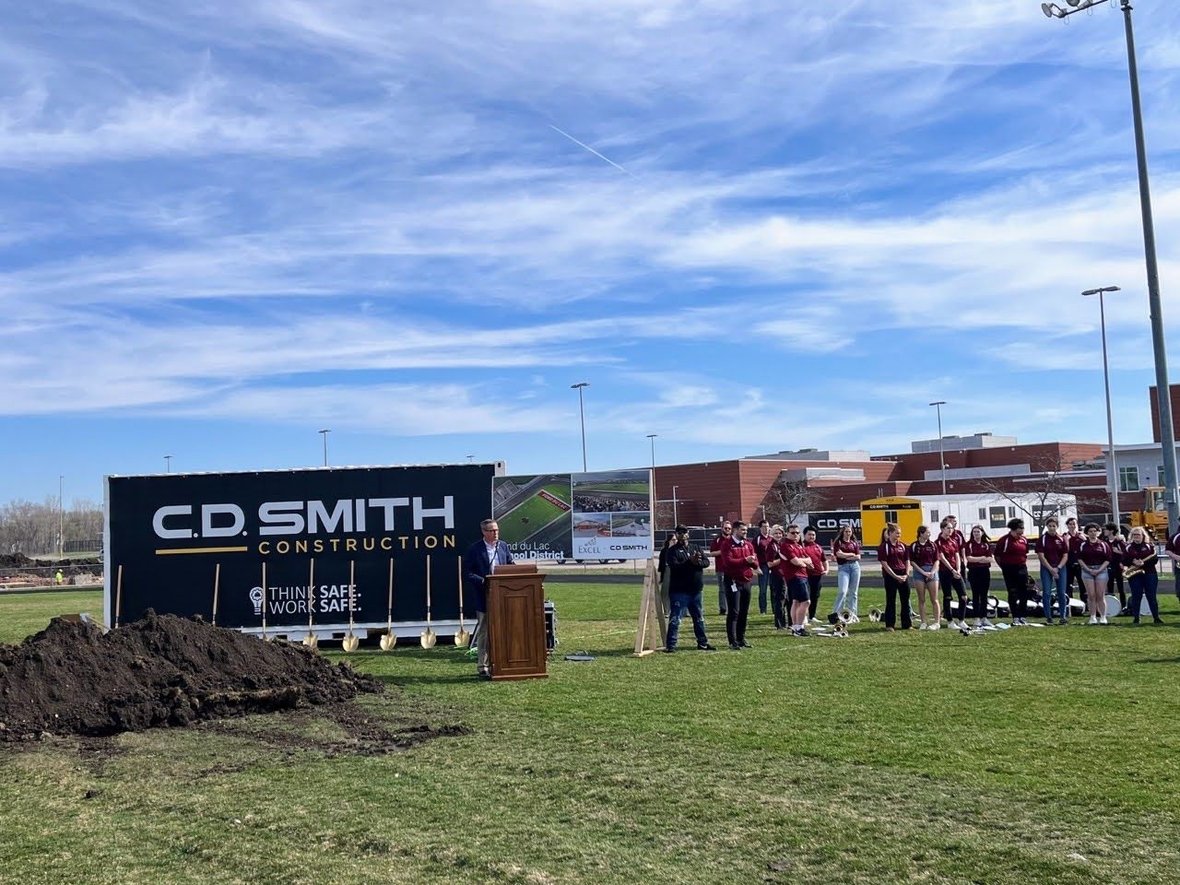 The ceremony commencing construction gave the Fond du Lac community, school board members, students and sponsors a reason to celebrate 🎉. The Fond du Lac High School Band entertained the crowd before the turning of the dirt.
Fond du Lac Superintendent Jeff Fleig, Ph.D, gave welcome comments. He acknowledged key donors that made this effort possible, including National Exchange Bank & Trust, C.D. Smith Construction, Excel Engineering, Inc., Holiday Automotive, B.C.I. Burke, Festival Foods, Fondy Junior Football League, Grande Cheese Company, Ahern Gross Plumbing and SSM Health Fond du Lac.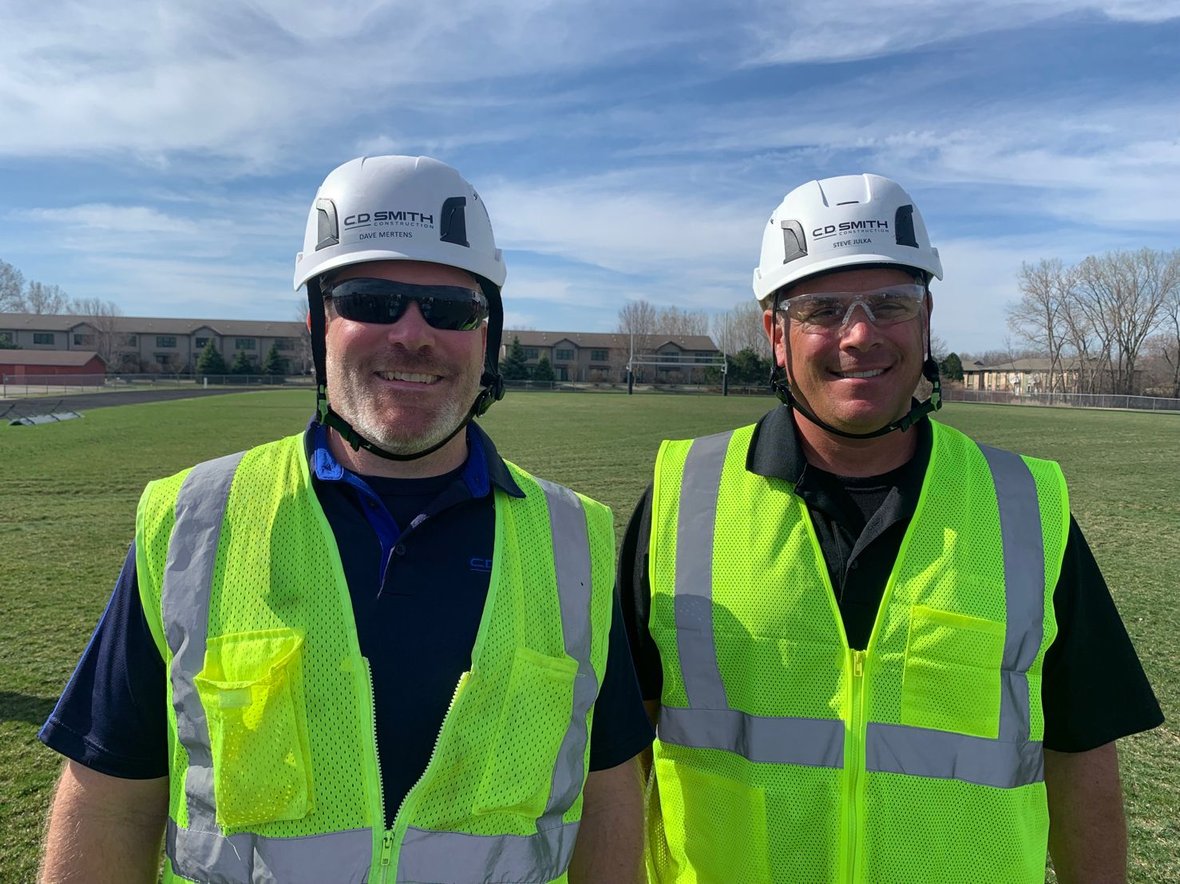 Mark Henschel, Jeff Quast, Justin Smith, Mike Shannon Jr., Eric Stone and Nicole Wiese spoke about their involvement in the donor process, excitement for this complex and what it means for the students and Fond du Lac community.
Congratulations to the Fond du Lac School District! We look forward to a winning fall sports season at the new athletic complex!
Date: April 21, 2023 | Author: Tracy Lisowe
«•»
Follow C.D. Smith ON SOCIAL
#CDSmith #ThinkSafeWorkSafe
«•»
IN THE NEWS
Fond du Lac schools break ground on new $5.3 million multi-purpose stadium, expected to be completed this year | FDL Reporter 04.17.2023
NEW STADIUM AT FHS | Fond du Lac School District