Sleep in Heavenly Peace (SHP) bed build gets 72 kids off the floor.
C.D. Smith is happy to give back and support community efforts such as Sleep in Heavenly Peace - SHP. C.D. Smith supports many local organizations through sponsorship programs and monetary donations, not only in our community but also in the communities with which we work. #CDSMITHgivesback is part of our mission to support opportunities and make a difference close to home.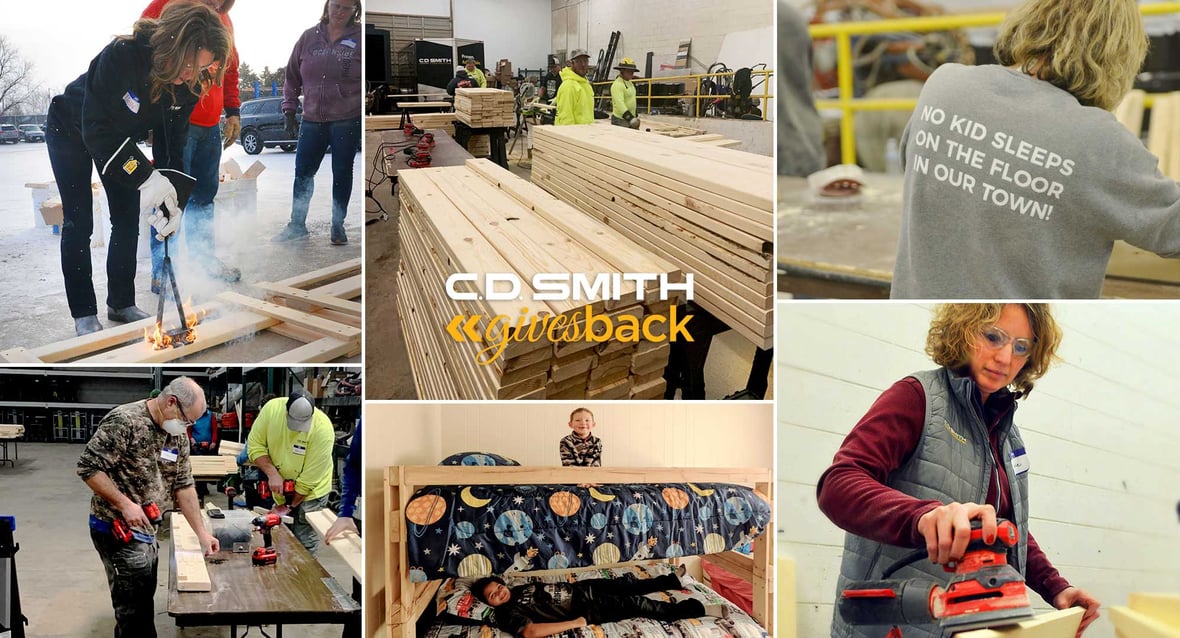 Quote from Tom Otte, SHP Fond du Lac Chapter President
"C.D. Smith stepped up just in time with their indoor space and talented crew. We had given away our inventory of beds before Christmas, and they gave us the ability to build beds indoors. This allowed us to build 72 beds together and will get a lot of kids in Fond du Lac off the floor yet this winter. We were stuck without beds until April, if not for them. They worked hard, had a huge bedding drive, and set the bar high for other companies to also join us."
"Bedlessness is, unfortunately, a thing in our town, and we see about 5% of kids don't have a bed. Kids can't learn, behave, or really be healthy without good, warm and comfortable sleep. Sleep In Heavenly Peace and companies like C.D. Smith are rallying to make sure we eliminate that, and I'm glad to have this partnership and will continue to work to form others to eliminate bedlessness in the rest of the county."
"I think some people were nervous showing up, but once they saw we had all the tools, materials and training they had a blast. It was great teamwork, and many people got to use tools they otherwise never touch. They probably went home to build a birdhouse."
Visit shpbeds.org/chapter/wi-fond-du-lac to apply, donate, volunteer or learn more about a great cause.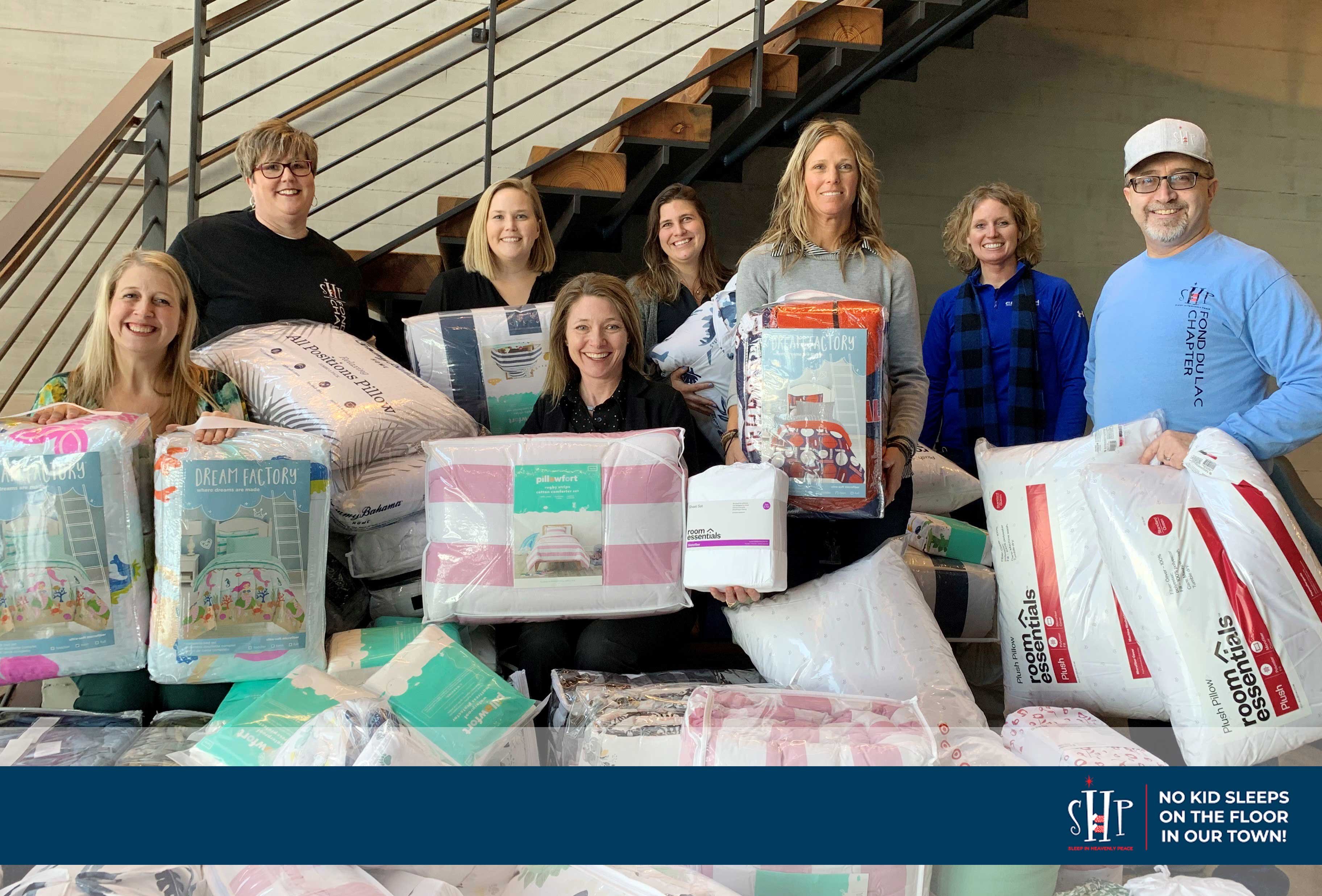 Date: February 7, 2022 | Author: Molly Haack
«•»
Follow C.D. Smith ON SOCIAL
#CDSmith #ThinkSafeWorkSafe

---
About C.D. Smith
C.D. Smith Construction is an industry leader in safely providing the highest quality commercial construction services. Utilizing an integrated approach and self-performing trade services combined with technical expertise, our team serves as a solutions provider throughout all phases of a project, from planning through construction. With veteran leadership and a dedication to our employees and clients, we proudly place our name on projects of all sizes across the United States.
Visit www.cdsmith.com or follow us on Facebook, Twitter, LinkedIn, Instagram and YouTube.
---
Beneath the Hard Hat®, our company press and blog, offers an intimate look at the people and stories that make C.D. Smith Construction. With the latest industry news and project updates, we share insights on the superior spaces we are safely delivering year-round. Our team of technical experts provides useful tips and topics to help plan your next commercial project.

---
TRADE PARTNERS & BIDS |If you're interested in working with us or would like to request adding your company to our bidder's database, please complete our Trade Partners & Bids Form: Click Here.
---