Acuity Insurance
Northeast Parking Structure and Recreation Center
C.D. Smith was hired by Acuity Insurance to provide preconstruction and construction management services for its new Northeast Parking Structure and Recreation Center. The new facilities serve to accommodate continued growth and enhance the company's physical space on its Sheboygan corporate headquarters campus.
The parking structure will be completed in two phases. Phase I includes three levels of parking for 700+ vehicles to meet immediate needs. Phase II will add an additional five levels and full roof, for a total of approximately 1,900 vehicles.
The Recreation Center is a one-story facility featuring employee-only space for basketball, volleyball and tennis, and a four-lane running track. A 2,500 SF mezzanine will serve as a viewing area as well as multi-purpose space for smaller activities. The facility also includes a 2,000 SF media room to be used for in-house video and audio production.
Features include:
715 Parking Stalls
Room for additional 1,200 stalls
36,000 SF Fieldhouse
Indoor Track
Basketball Hoops
Volleyball + Tennis Court
«•»
Follow C.D. Smith ON SOCIAL
#CDSmith #ThinkSafeWorkSafe


---
Acuity North Parking Structure & Fieldhouse | AWARDS and MEDIA NEWS
Winners Announced for 2022 BUILD Wisconsin Awards | AGC Wisconsin 08.25.2022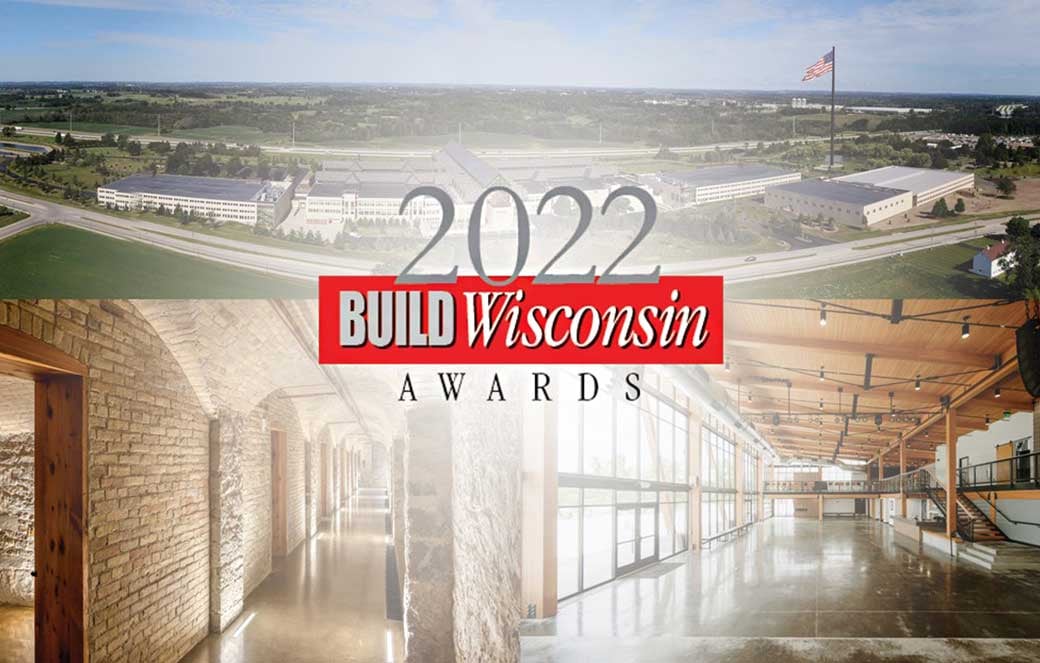 ---
---
About C.D. Smith
C.D. Smith Construction is an industry leader in safely providing the highest quality commercial construction services. Utilizing an integrated approach and self-performing trade services combined with technical expertise, our team serves as a solutions provider throughout all phases of a project, from planning through construction. With veteran leadership and a dedication to our employees and clients, we proudly place our name on projects of all sizes across the United States.
Visit www.cdsmith.com or follow us on Facebook, Twitter, LinkedIn, Instagram and YouTube.
---
Beneath the Hard Hat®, our company press and blog, offers an intimate look at the people and stories that make C.D. Smith Construction. With the latest industry news and project updates, we share insights on the superior spaces we are safely delivering year-round. Our team of technical experts provides useful tips and topics to help plan your next commercial project.

---
TRADE PARTNERS & BIDS |If you're interested in working with us or would like to request adding your company to our bidder's database, please complete our Trade Partners & Bids Form: Click Here.
---