Johnsonville Marketplace
Johnsonville Marketplace Located Across the Street from Johnsonville Headquarters on 150-Acre Existing Campus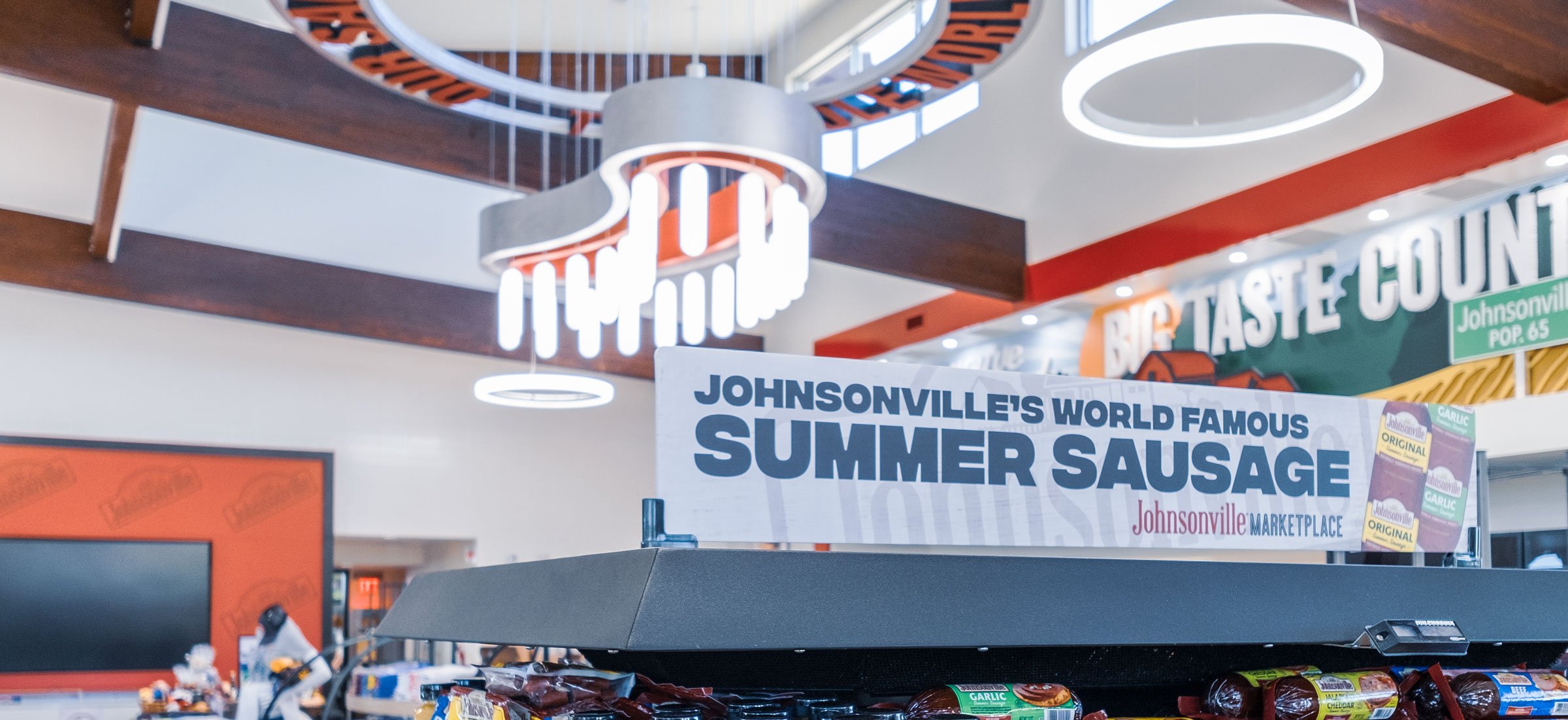 C.D. Smith was the General Contractor for Johnsonville's new marketplace. The Johnsonville Marketplace project included glulam beam construction. The term glulam is an abbreviated term that stands for glue-laminated timber. Glulam is made with multiple layers of solid wood lumber bonded together with high-strength adhesive to form a single structural unit. The project also featured polished concrete floors and had a unique building design with slanted and angled walls to match Johnsonville's headquarters.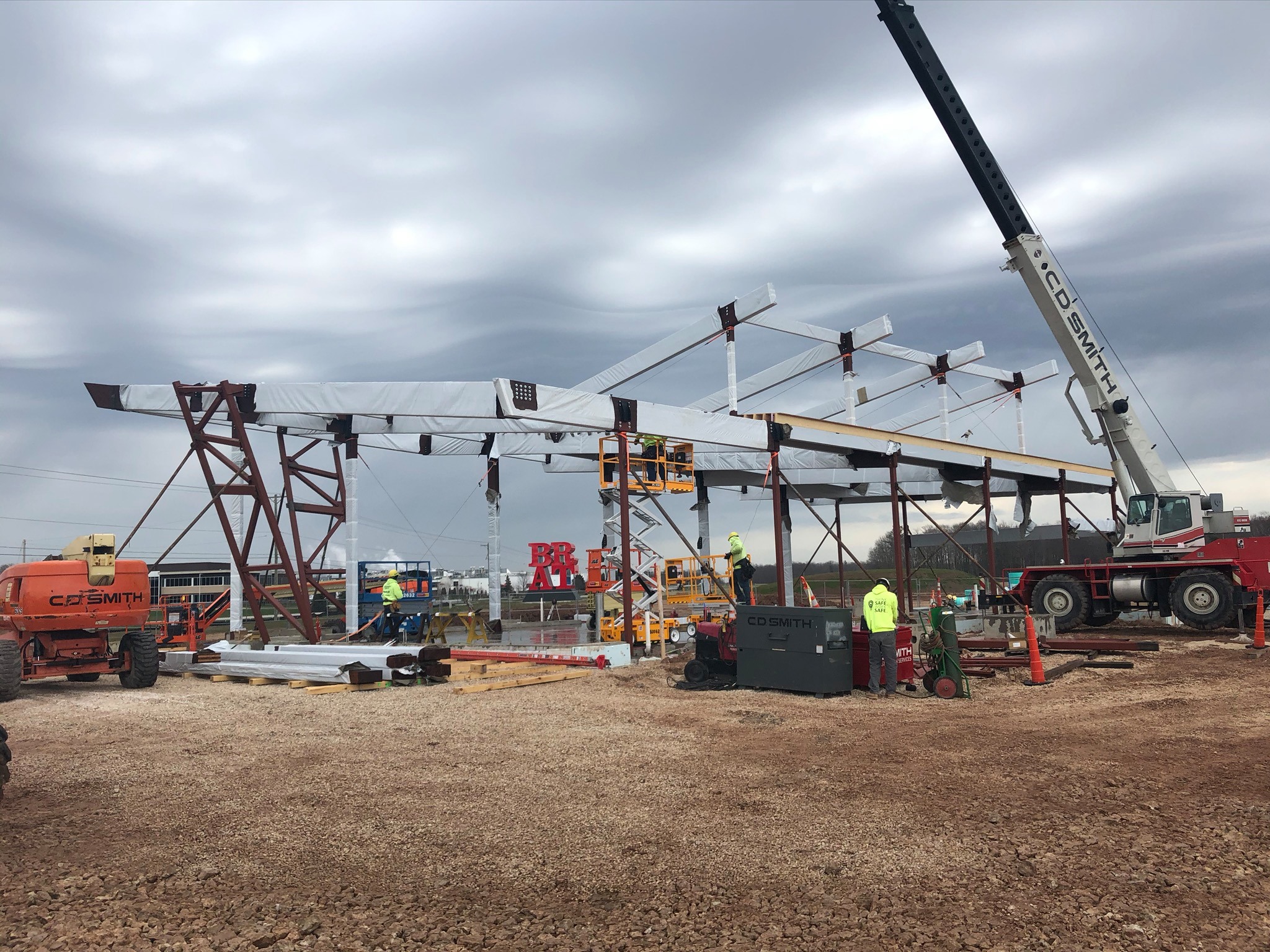 The store serves as a place to celebrate the company's history. It's the only place in the U.S. that sells every type of sausage Johnsonville makes.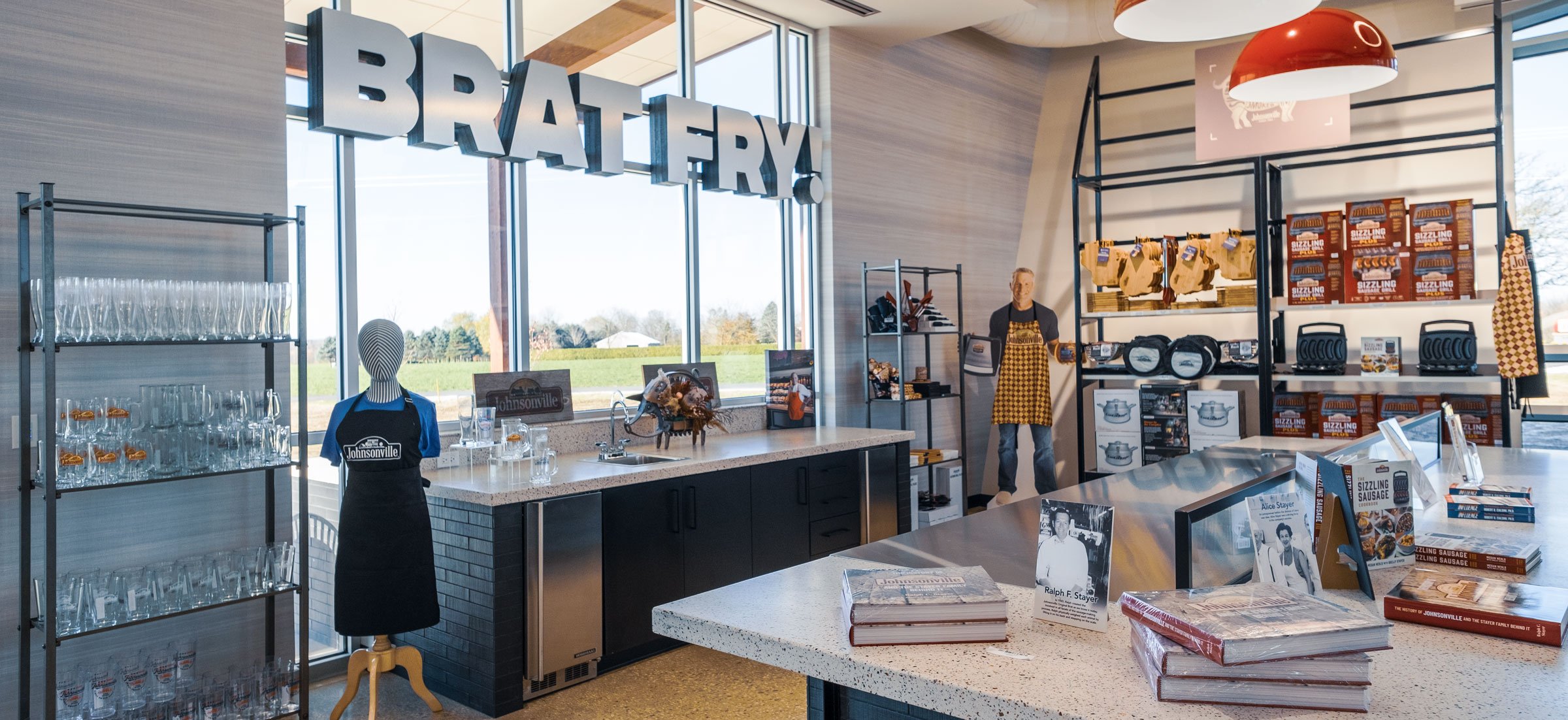 FEATURES INCLUDE:
Retail Store
Expanded Parking Lot for Events
Glulam Beam Construction
Polished Concrete Floors
Slanted + Angled Walls Mimicking the Headquarters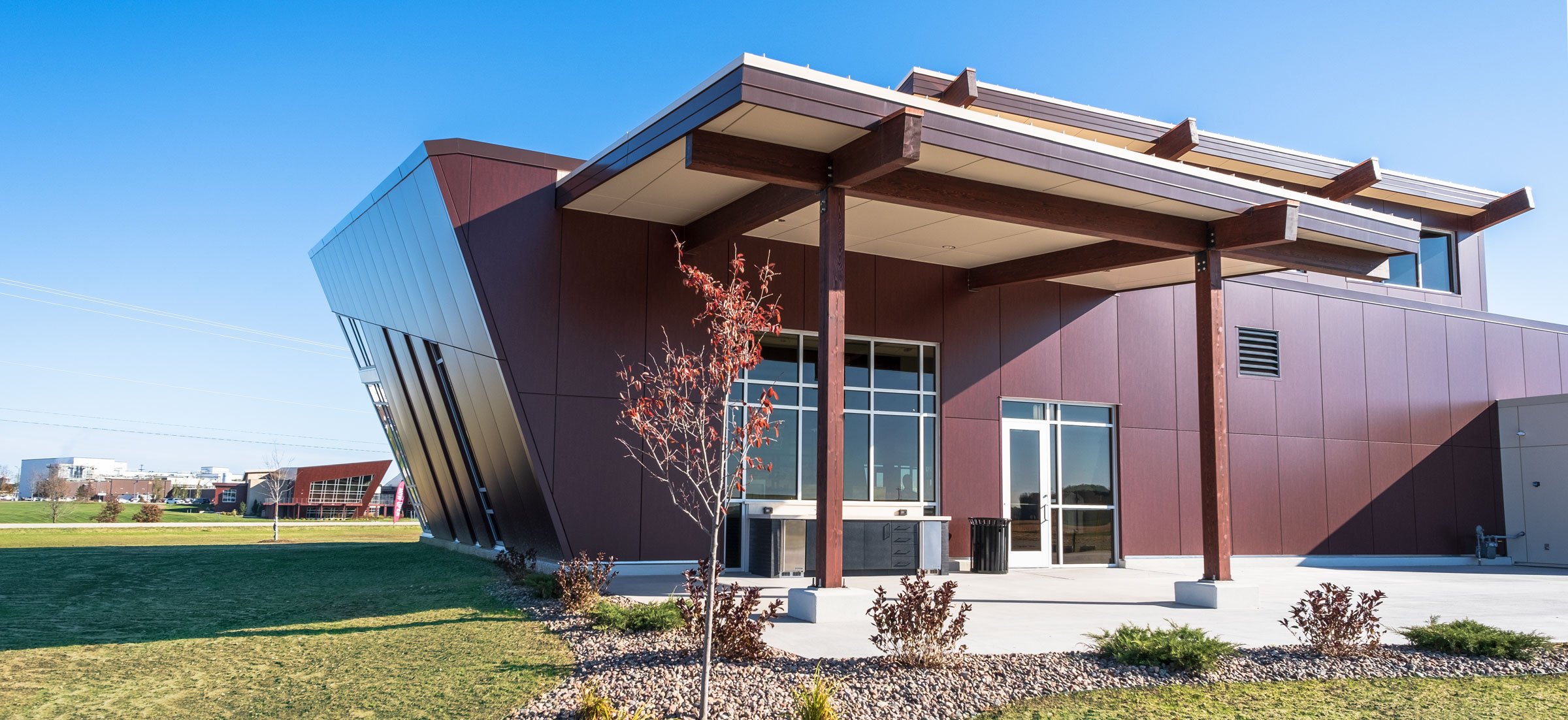 Discover additional information about Johnsonville Marketplace as it was being built from our Beneath the Hard Hat® Oct. 14, 2020 Project Update blog post. Learn more about our self-perform work and the glue-laminated timber engineered wood manufactured for building Ascent MKE, the world's tallest mass timber building.
---
Follow C.D. Smith ON SOCIAL
#CDSmith #ThinkSafeWorkSafe

---
Architect and Construction Manager Video Summary of Johnsonville Marketplace Project
Eric Halbur, Principal at Abacus Architects, Inc., and Mitch Kidd, Senior Project Manager at C.D. Smith Construction, talk about the highlights of the Johnsonville Marketplace project.
At Abacus Architects, we truly believe in relationships. We have 95% repeat clients, so relationships are what allowed us to be a part of this project. And we truly immersed ourselves in the Johnsonville way when we did the global headquarters. So their needs and expectations are very easily understood by us.
We've heard nothing but great news from this. It really resembles the headquarters across the street. It's all directly linked to open communication. We were on the phone daily with our vendors, with our onsite superintendents, with Abacus, with Johnsonville and it was just direct communication as a team that allowed us to get from point A through all of the issues to the end product.
One the things that was really unique with this project was the structure. It's built of six or seven different components and with an extremely tight schedule, our company self-performed all of the work, which meant that we had all of our guys here throughout, from day one to turn over, and it really allowed us to drive the schedule. Because to do a project of this magnitude in under six months was a great feat to accomplish.
The owners were kind of in and out of the state throughout the course of this project, so whenever we had them onsite, we made sure that we gave them all of our attention. We'd shut the site down and made mockups of every feature and color sample, put them on the ground, put them on the wall, put them in the space to really depict exactly what they were going to be getting from us. So that when this building opened, they knew everything they were getting, and they would be happy with every product that we supplied to them.
Exercise in design, in concept planning, in master planning, in the budget…there was a line drawn in the sand. Had we not had a contractor like C.D. Smith involved, I'm not sure if we would have hit that.
For how great these projects end up being or whatever people think of it, it's really all about the team that goes behind it. Without Johnsonville, without C.D. Smith and without the team at Abacus, I don't know if this would have happened this way. And we're very grateful for all of them.
---
Discover more about our extensive experience constructing mixed-use + retail spaces. Our work building developments and individual buildings that combine residential and commercial uses showcases a complete understanding of various mixed-use facilities and project goals. We're meeting and exceeding new demands and evolving expectations to align with shifts in housing and the ways community environments are designed and built to enhance our lives according to how we shop, travel and live.

Mixed-use developments + diversified retail centers are more than physical buildings. They are dynamic, exciting communities and spaces where people live, work, play, shop and access on-site amenities for enjoying life's best experiences close to home. Explore our mixed-use + retail construction project experience using this link to the YOUR INDUSTRY: MIXED-USE + RETAIL CONSTRUCTION pages.
---
About C.D. Smith
C.D. Smith Construction is an industry leader in safely providing the highest quality commercial construction services. Utilizing an integrated approach and self-performing trade services combined with technical expertise, our team serves as a solutions provider throughout all phases of a project, from planning through construction. With veteran leadership and a dedication to our employees and clients, we proudly place our name on projects of all sizes across the United States.
Visit www.cdsmith.com or follow us on Facebook, Twitter, LinkedIn, Instagram and YouTube.
---
C.D. SMITH CONSTRUCTION. The Sky is the Limit on What We Can Accomplish as We Boldly Think Outside of the Box About What's Next as We Collaborate Together.
Beneath the Hard Hat®, our company press and blog, offers an intimate look at the people and stories that make C.D. Smith Construction. With the latest industry news and project updates, we share insights on the superior spaces we are safely delivering year-round. Our team of technical experts provides useful tips and topics to help plan your next Mixed-Use Development + Retail project.
---
TRADE PARTNERS & BIDS |If you're interested in working with us or would like to request adding your company to our bidder's database, please complete our Trade Partners & Bids Form: Click Here.