Port Washington-Saukville School District
C.D. Smith was hired by the Port Washington-Saukville School District to provide full preconstruction and construction management services for multi-phased additions and renovations to Port Washington High School.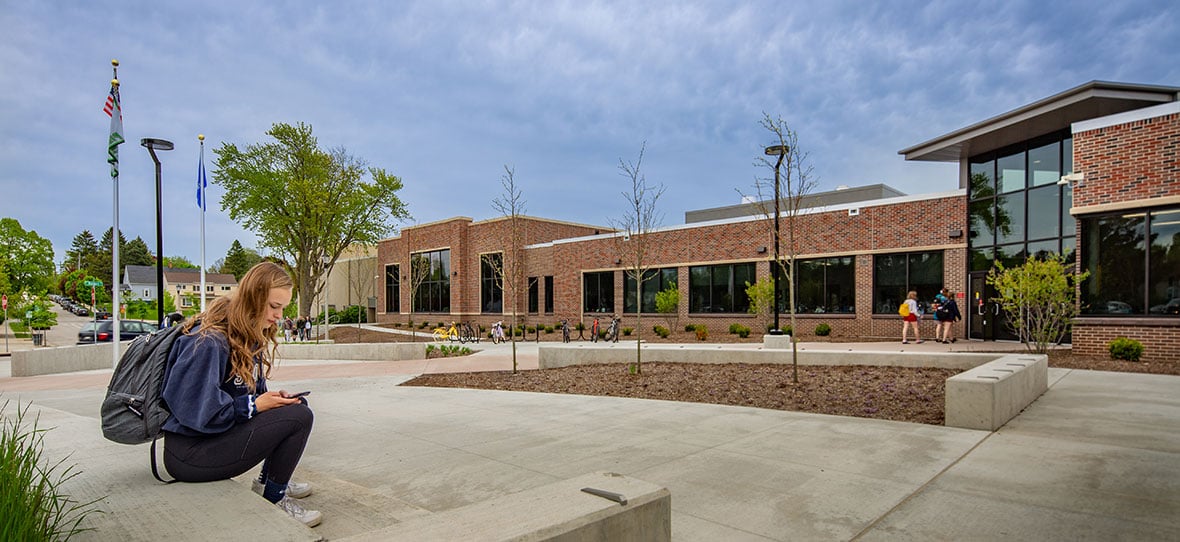 Challenged with utilizing the natural topography while maximizing natural light and surrounding views, a unique, three-story "academic stack" was built into a bluff. Classroom "pods" stem from a main corridor and feature individual classrooms with sliding glass doors that open up to a resource area, encouraging collaboration and aiding transparency.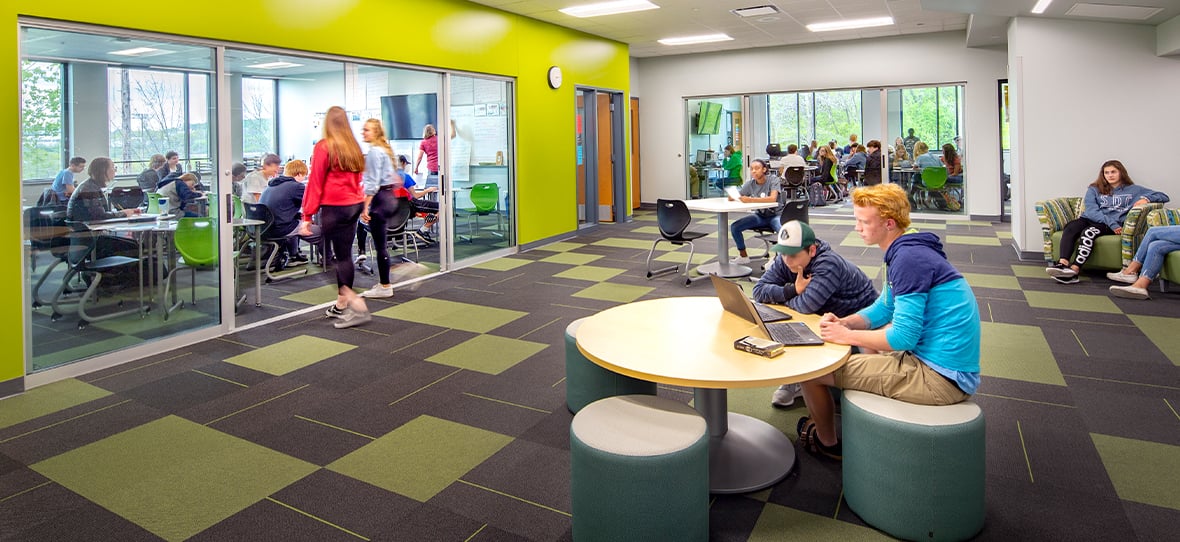 Expansive upper and lower commons provide sweeping views and connect the academic stack to a state-of-the-art gymnasium and extensively renovated auditorium. A multi-level, open-concept library with accessible resource rooms, created by renovating classroom space and a gymnastics room, helps modernize the learning environment.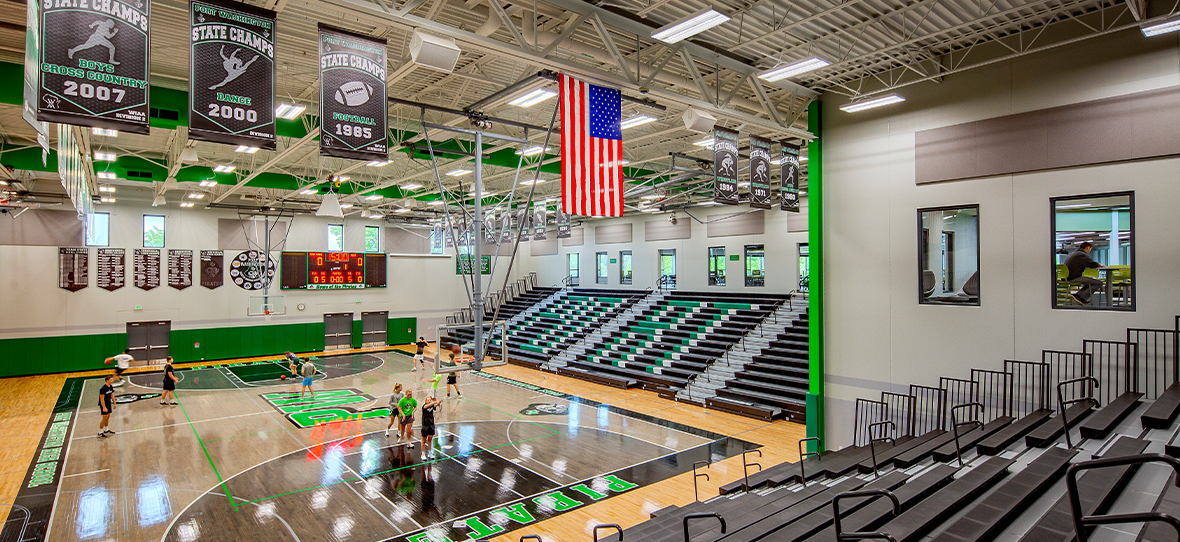 Features include:
Cafeteria + Commons Area
Library
Gymnasium
Weight Room + Fitness Center
Aquaponics Lab
Technical Education Department Improvements
IMC Renovation
Wrestling Room
Auditorium
Black Box Theater
Stagecraft Room
Dressing Rooms