UW-Madison Witte Residence Hall
C.D. Smith was hired as Construction Manager by the University of Wisconsin-Madison to complete renovations and additions to Witte Hall, a pair of high-rise residence halls originally built in 1964.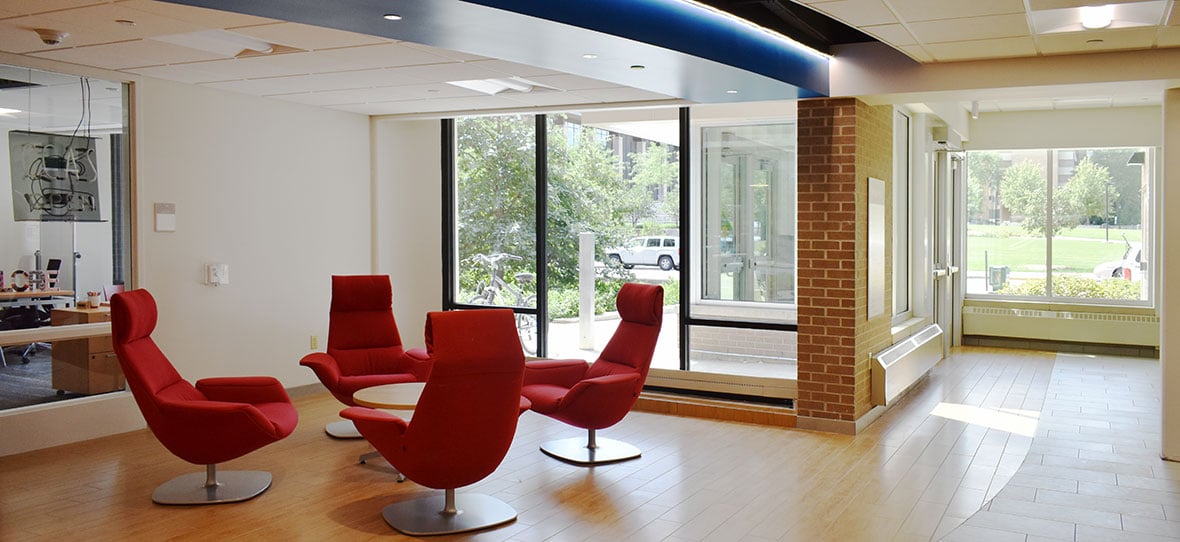 Known by many students as the freshman dorm, a reputation had become apparent to the contradictory feeling of luxury housing on campus. The dorm renovation and addition is part of a campus master plan to improve and update Wisconsin's land grant college. Most notably, the project connected Witte's two towers, adding elevators and creating a central lounge and study area, boasting Bucky Badger Red throughout the interior design.
Witte's backyard renovations include new loading and drop-off parking, benches, picnic tables and volleyball courts for student use.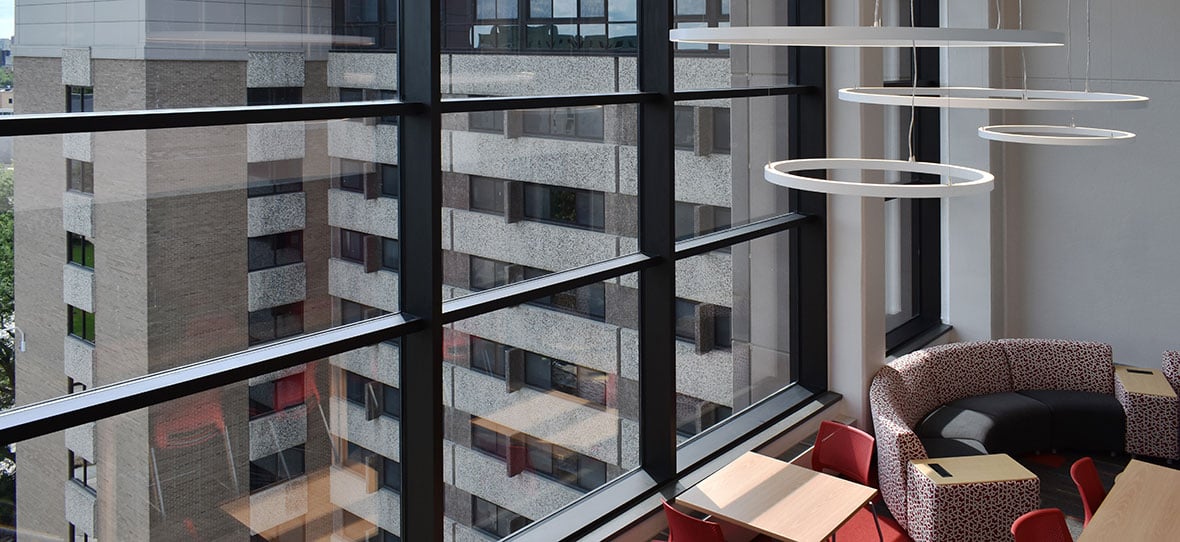 Features include:
101 Two-Bedroom Suites
Individual Room Climate Control
Individual Room Wi-Fi Device
Student Lounge Space
ADA Accessible
Two Onsite Manager Apartments
Energy Efficient Windows
Loading + Drop-Off Parking
Laundry Service