Apprenticeship Signing Day with Jaden Schindler
La Crosse, Wis. - (June 22, 2022) - North Central States Regional Council of Carpenters, Carpenters Training Institute Wisconsin and C.D. Smith Construction held a carpentry apprenticeship signing for School District of La Crosse 2022 Logan High School graduate Jaden Schindler.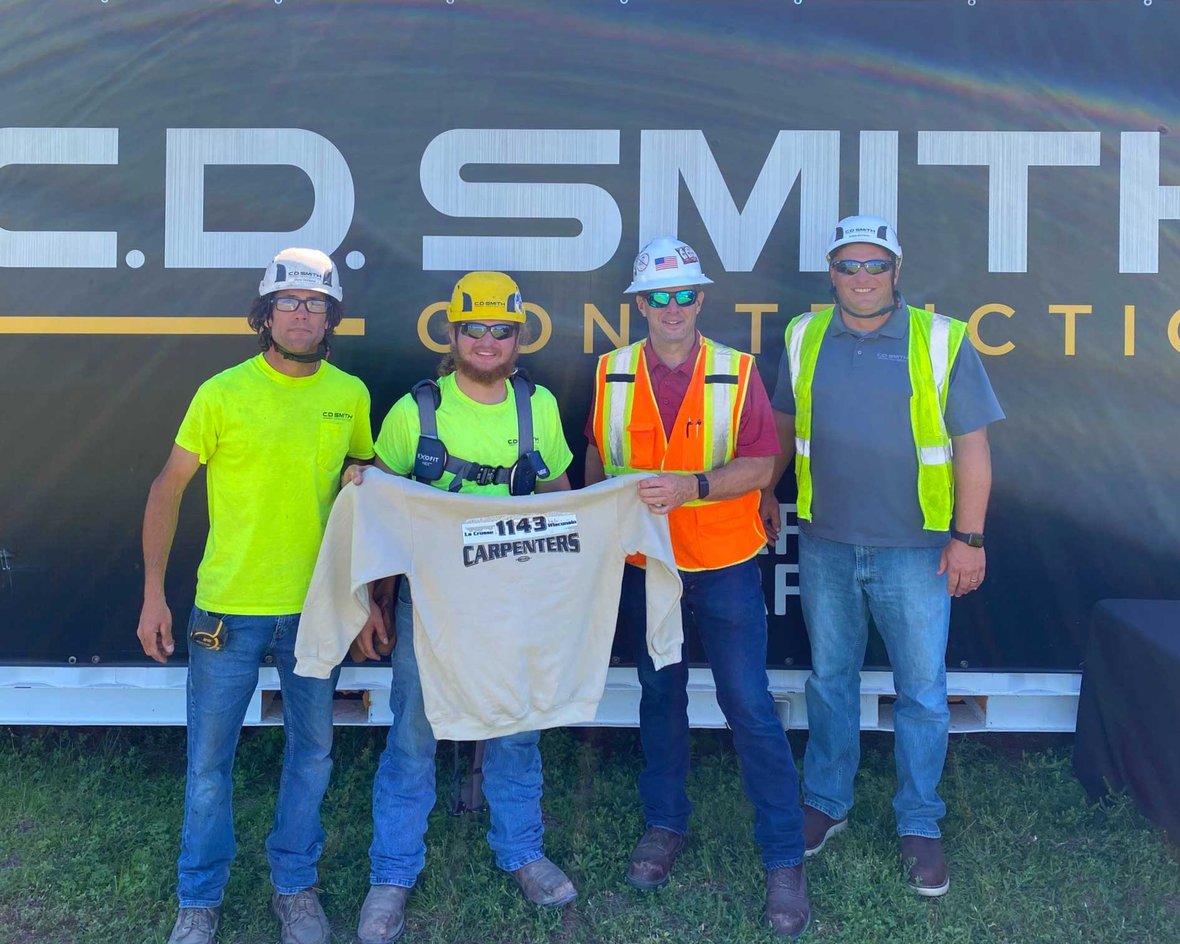 Jaden began working with C.D. Smith in June and is full-time at the La Crosse Waste Water Treatment Project while pursuing a Carpentry Apprenticeship through the Carpenters Union.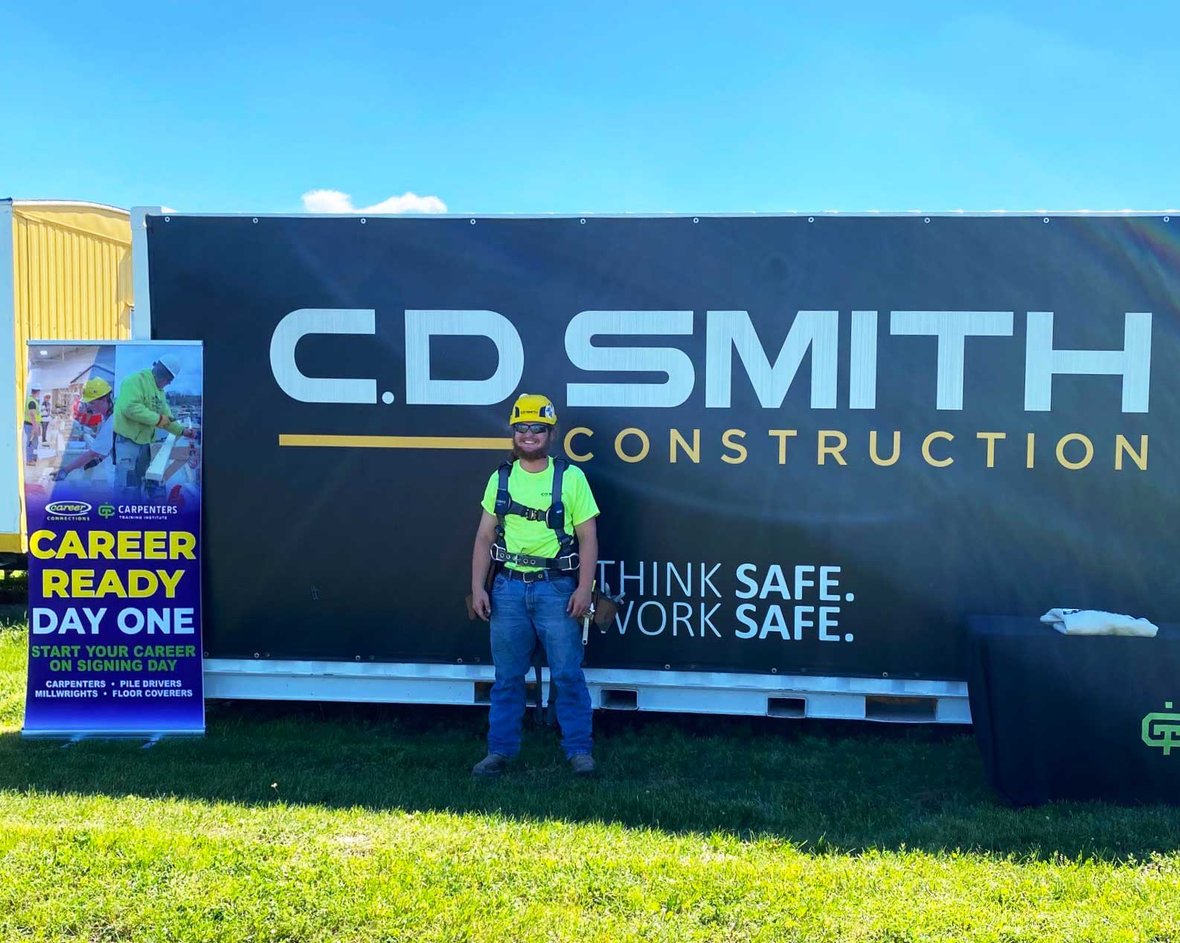 Congratulations on your apprenticeship Jaden! We appreciate your passion and pursuit of a rewarding career in construction and look forward to building more together.
---
Follow C.D. Smith ON SOCIAL
#CDSmith #ThinkSafeWorkSafe

---
Learn more about supporting future leaders in construction by visiting the links below:
C.D. SMITH'S K-12 SCHOOL PARTNERSHIPS FOR CONSTRUCTION AND SKILLED TRADE CAREER PATHWAYS
MUTUALLY BENEFICIAL CAREER AND TECHNICAL EDUCATION (CTE) PROGRAMS CONNECT SCHOOLS AND CONSTRUCTION BUSINESSES
FIELD CAREERS | APPRENTICESHIPS AND BUILDING YOUR SKILLED TRADE CAREER PATH
---
About C.D. Smith
C.D. Smith Construction is an industry leader in safely providing the highest quality commercial construction services. Utilizing an integrated approach and self-performing trade services combined with technical expertise, our team serves as a solutions provider throughout all phases of a project from planning through construction. With veteran leadership, and a dedication to our employees and clients, we proudly place our name on projects of all sizes across the United States.