Apprenticeship Signing Day with Riley Zick
ROSENDALE, Wis. - (May 31, 2022) - The Rosendale-Brandon School District, North Central States Regional Council of Carpenters, Carpenters Training Institute Wisconsin and C.D. Smith Construction held a carpentry apprenticeship signing for 2022 Laconia High School graduate Riley Zick.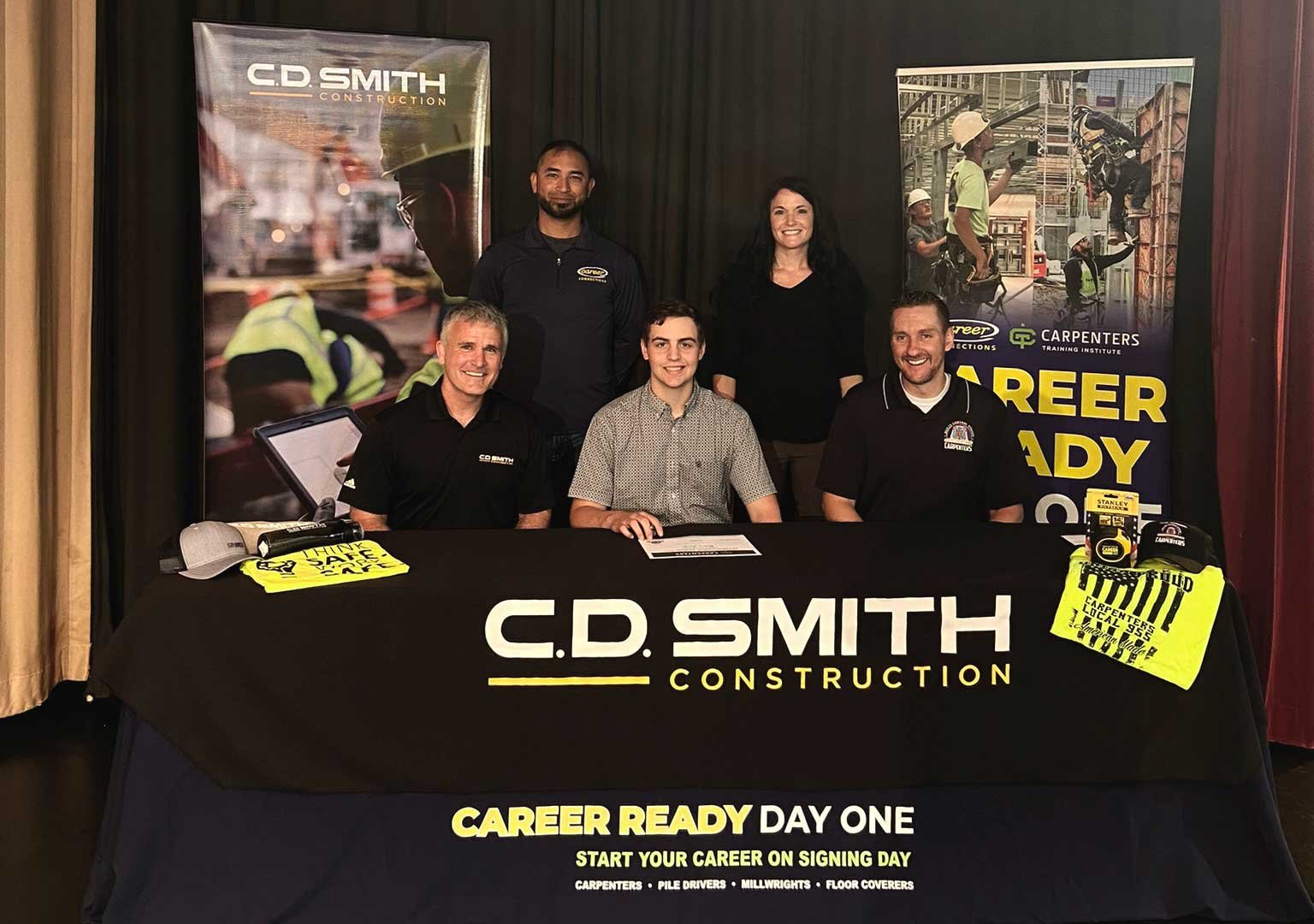 Riley carries on a strong family history of talent in the trades. His grandfather, Stan Redlin (pictured below), is a retired C.D. Smith superintendent and was also in the Carpenters Union.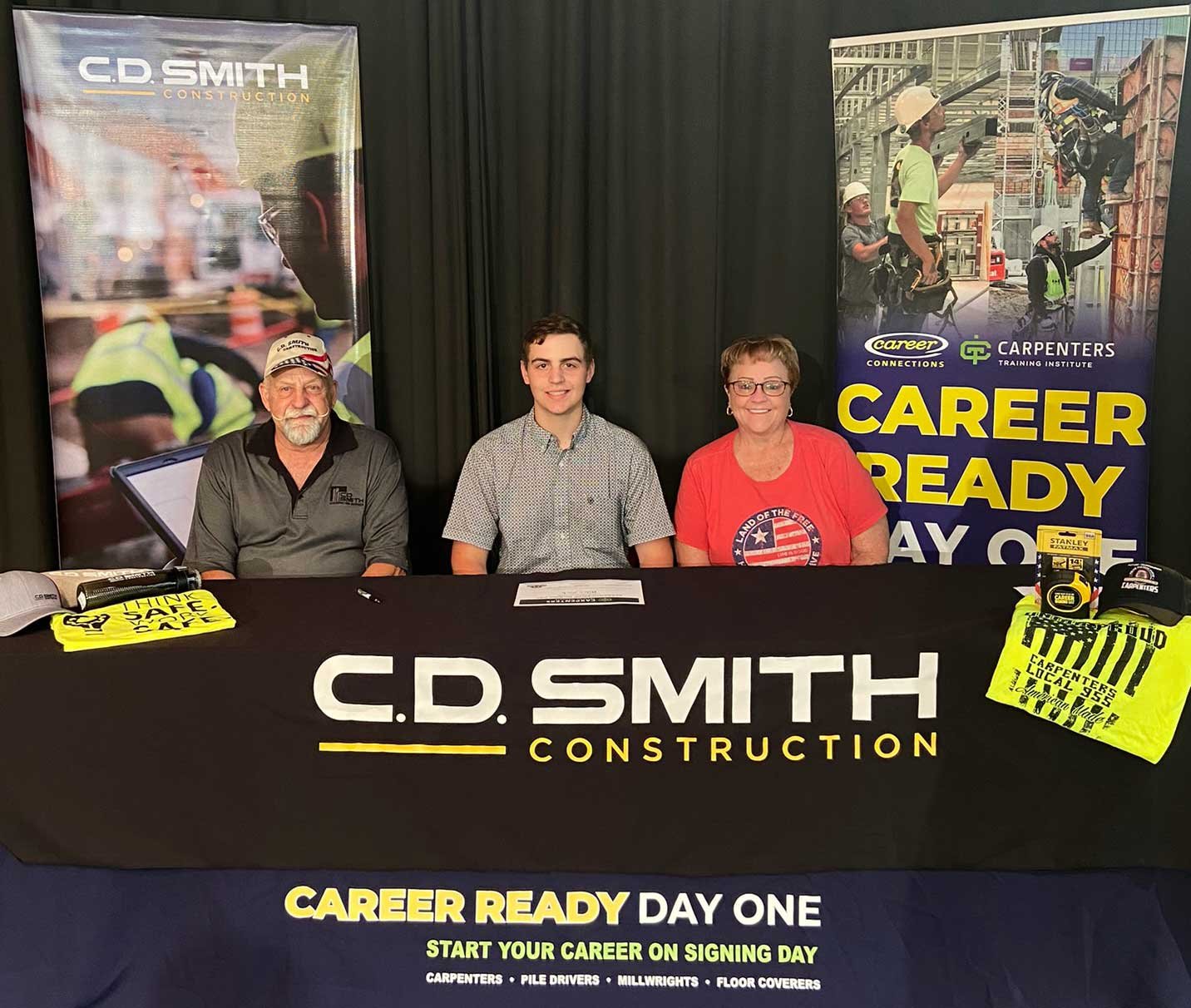 Riley started with C.D. Smith through the School-to-Work program and will work full-time while pursuing a Carpentry Apprenticeship through the Carpenters Union. We are grateful for our partnerships with schools and skilled trade organizations to educate and mentor the next generation of talent.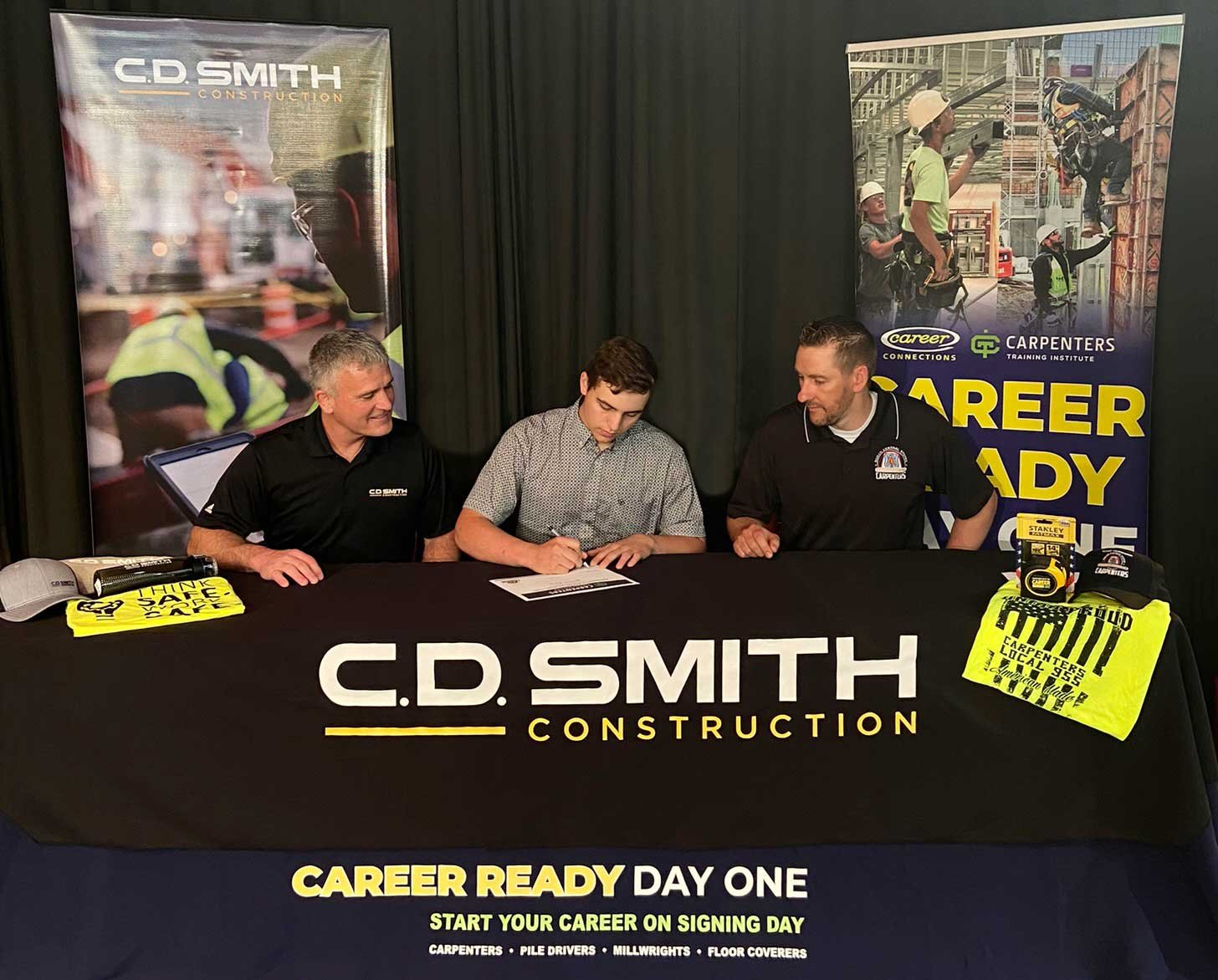 Congratulations Riley and thank you for your dedication to a career in construction!
---
Follow C.D. Smith ON SOCIAL
#CDSmith #ThinkSafeWorkSafe

---
Learn more about supporting future leaders in construction by visiting the links below:
C.D. SMITH'S K-12 SCHOOL PARTNERSHIPS FOR CONSTRUCTION AND SKILLED TRADE CAREER PATHWAYS
MUTUALLY BENEFICIAL CAREER AND TECHNICAL EDUCATION (CTE) PROGRAMS CONNECT SCHOOLS AND CONSTRUCTION BUSINESSES
FIELD CAREERS | APPRENTICESHIPS AND BUILDING YOUR SKILLED TRADE CAREER PATH
---
About C.D. Smith
C.D. Smith Construction is an industry leader in safely providing the highest quality commercial construction services. Utilizing an integrated approach and self-performing trade services combined with technical expertise, our team serves as a solutions provider throughout all phases of a project from planning through construction. With veteran leadership, and a dedication to our employees and clients, we proudly place our name on projects of all sizes across the United States.