Marian University Bash: Building Careers in Healthcare + Construction
Marian University recently held a demolition bash to welcome its nursing program to its new home.
🏢 CATCH UP QUICK: Formerly located in the Center for Health Professions building in downtown Fond du Lac, the nursing program will move to the main campus, occupying the first and second floors of the Stayer Center. The relocation brings nursing students closer to core-curricular science courses in the nearby Ridenour Science Center.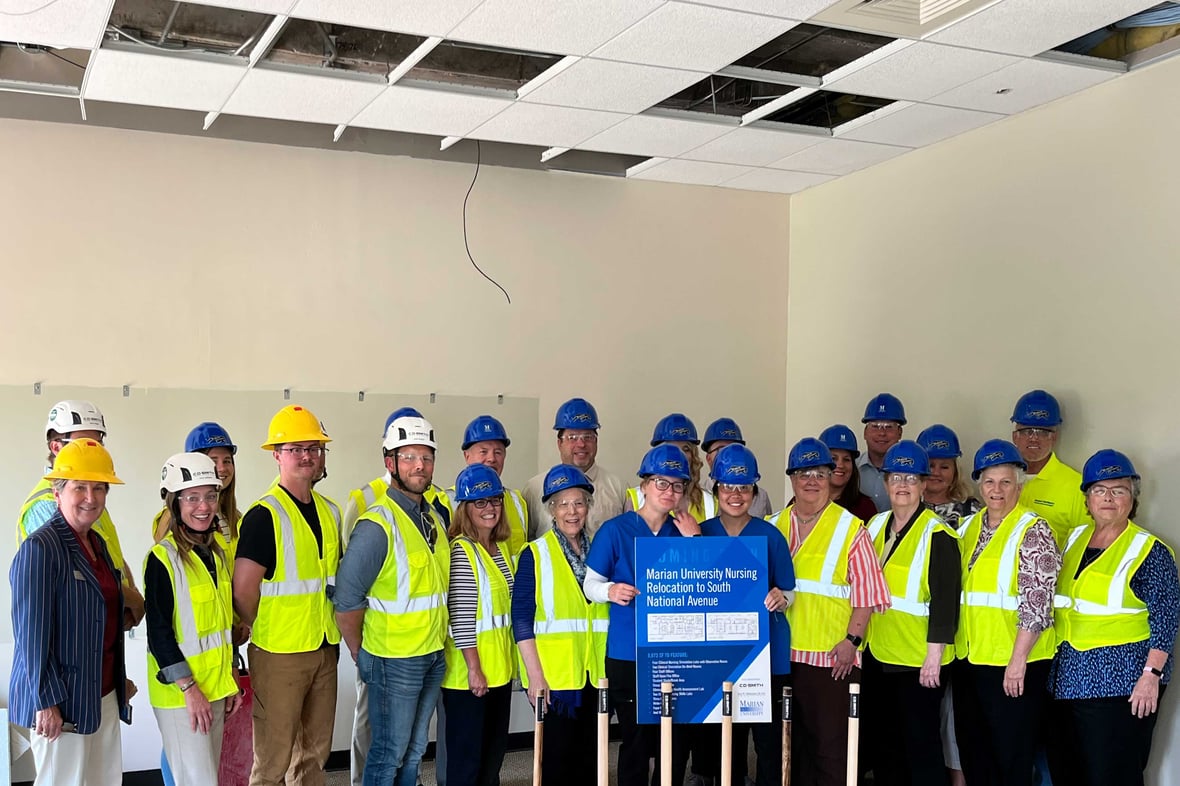 👩‍⚕️👨‍⚕️ THE BIG PICTURE: The move to the Stayer Center introduces state-of-the-art simulation laboratories, modern classrooms and dedicated study areas, all aimed at enriching the educational journey for nursing and health professions students. With a legacy spanning almost sixty years and a remarkable NCLEX (National Council Licensure Examination) passing rate in the state of Wisconsin at 96.67 percent, the centralization of resources underscores the university's commitment to excellence in nursing education.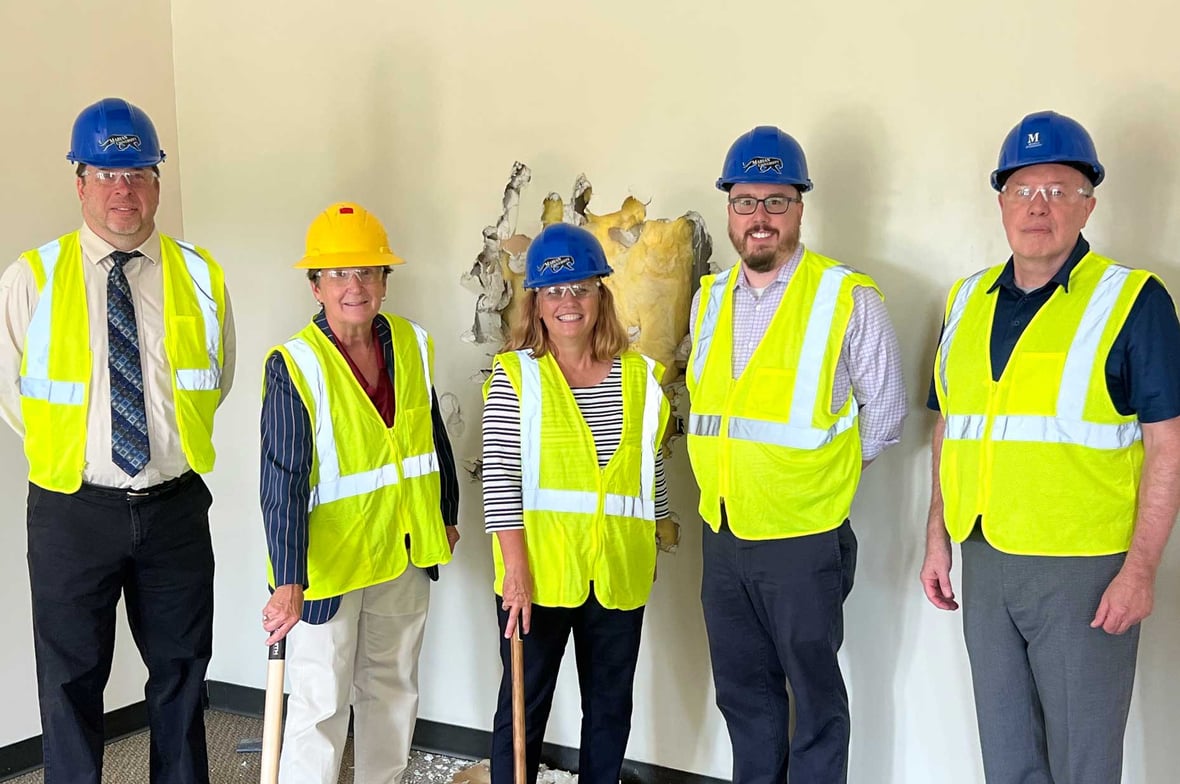 👩‍⚕️👷‍♂️👨‍⚕️👷‍♀️ THE EVEN BIGGER PICTURE: The demolition bash was a dual celebration, bringing together both nursing and construction management students. This event marked the inauguration of Marian University's Construction Management Program, symbolizing progress and breakthroughs for both academic paths.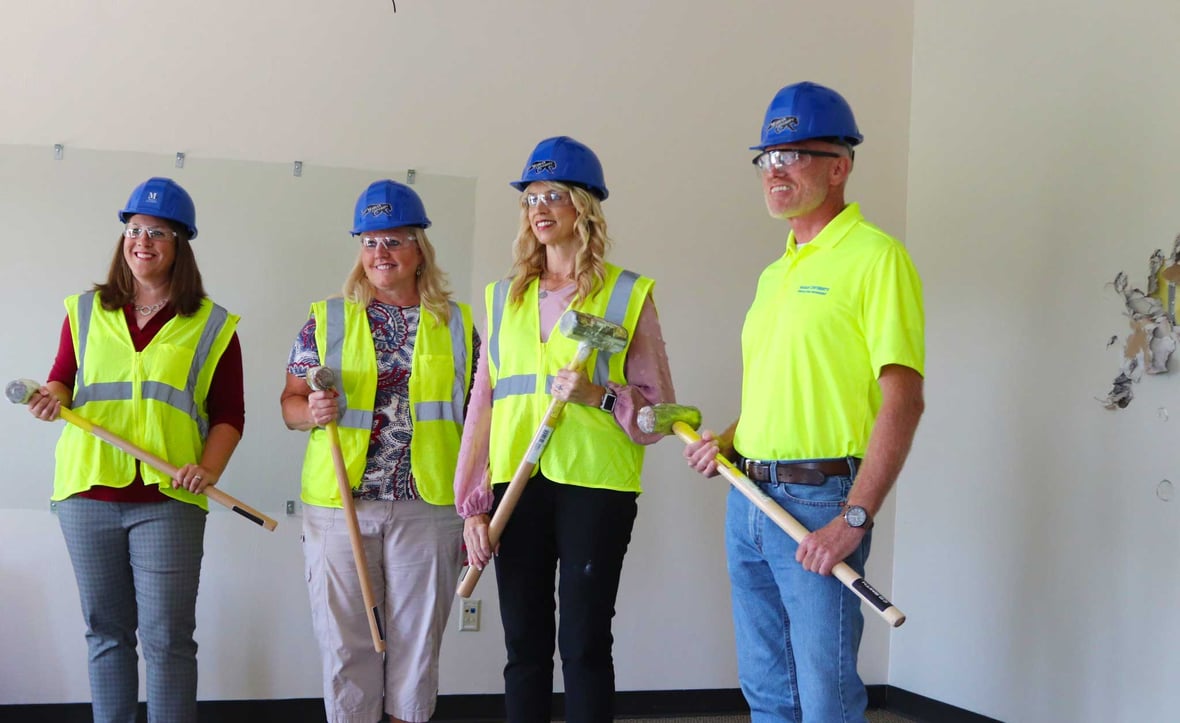 💪📚 WHY IT MATTERS: Marian University's demolition bash signals another layer of academic excellence for its Nursing Program. With cutting-edge facilities and strategic proximity to essential courses, the university continues to nurture aspiring nurses and health professionals. This transition also exemplifies Marian University's commitment to diverse education, as showcased by the dual celebration involving the Construction Management Program.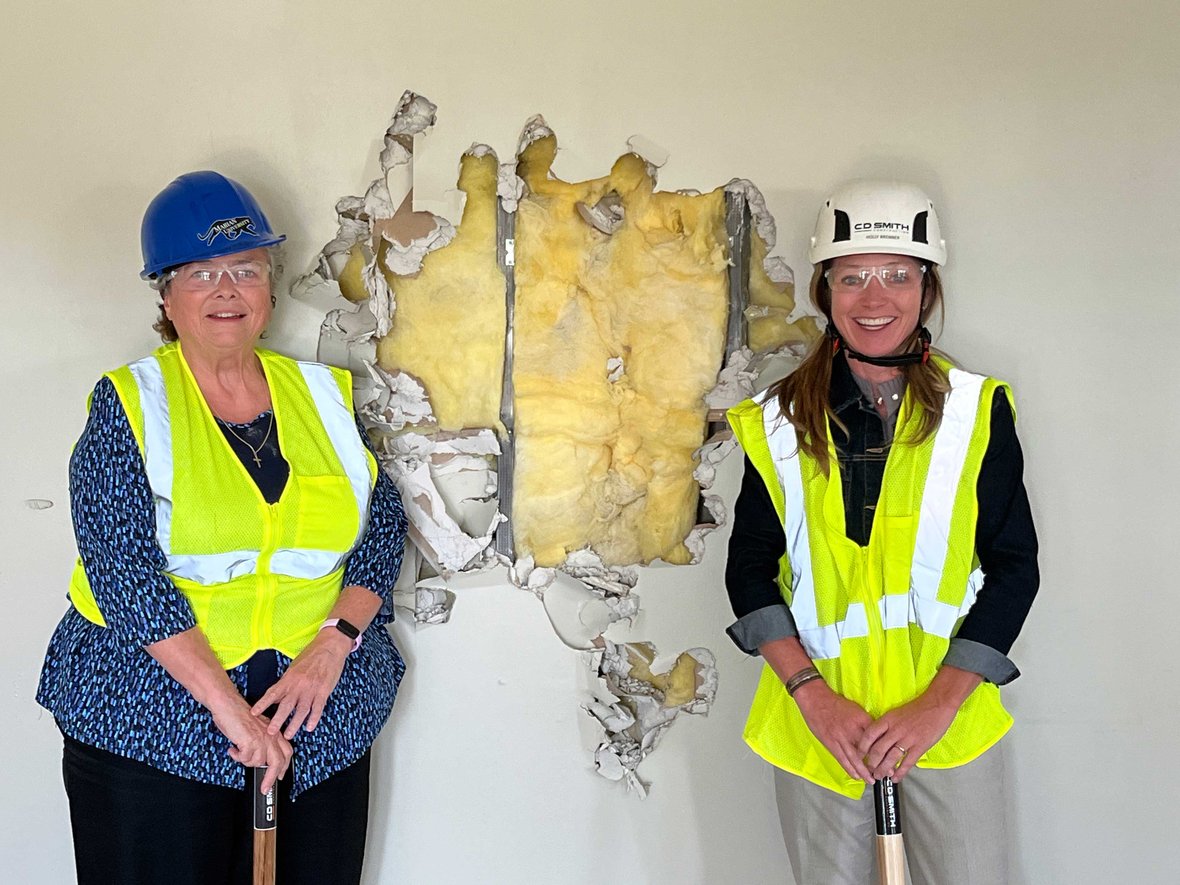 🚀 The future holds promising opportunities for both programs as they thrive in their new environments.
Date: August 11, 2023 | Author: Tracy Lisowe
«•»
Follow C.D. Smith ON SOCIAL
#CDSmith #ThinkSafeWorkSafe
«•»
HIGHER EDUCATION PROJECTS IN THE NEWS
Marian University launches two new business disciplines for students | The Business News 09.25.2023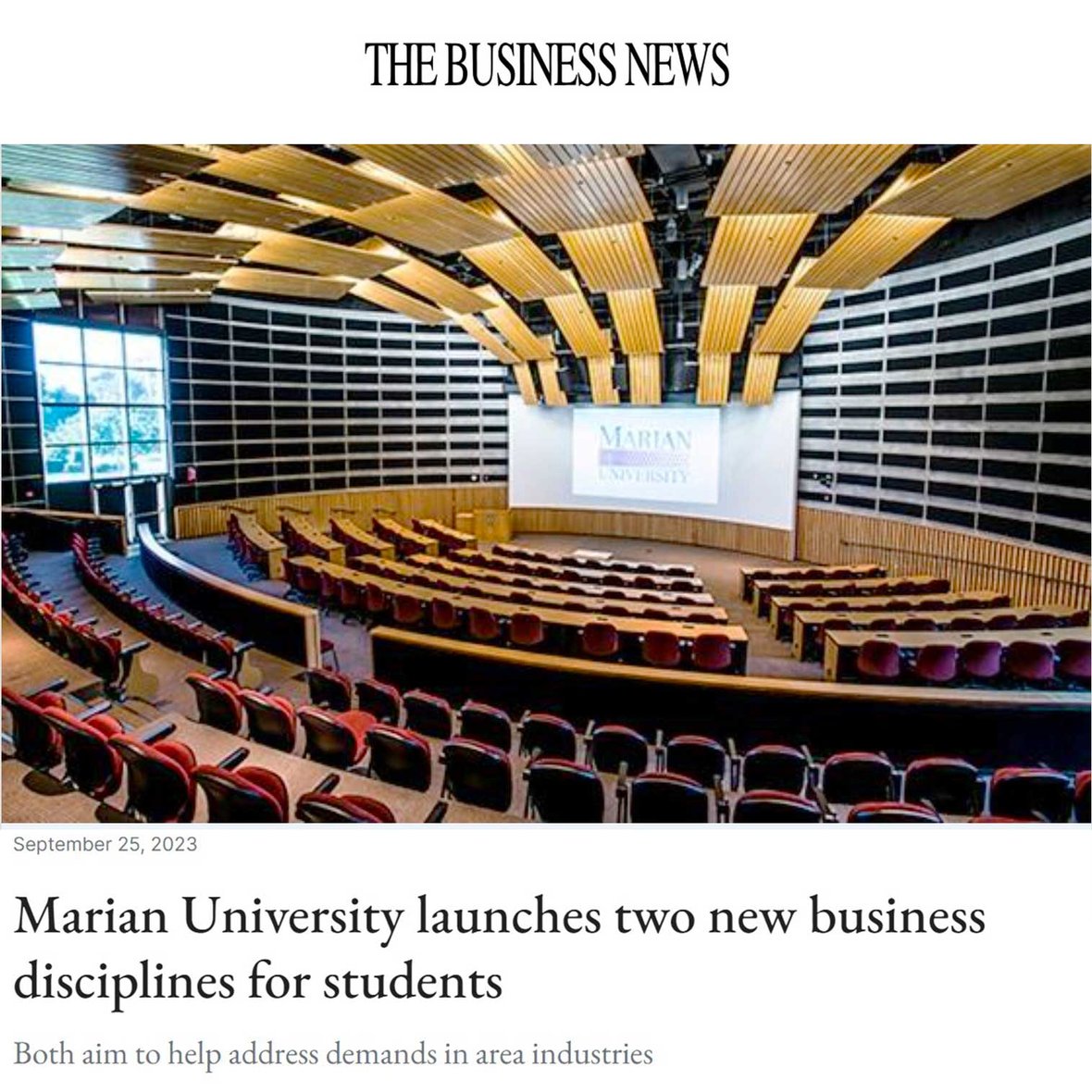 Michelle Majewski's boots-on-the-ground approach to creating an educated workforce to meet the needs of employers now and in the future yielded two new business disciplines:
1. Construction Management
2. Risk Management and Insurance
The industry-leading course offerings that accompany the new disciplines were developed after acquiring feedback from leading third-party organizations, CEOs and company executives in each of their respective industries.
When Majewski asked about the workforce they need now and in the next five years, they answered.
Both programs are market-driven with courses designed to align industry needs with student-learning outcomes.
Daniel Enz is the program director and associate professor of the Construction Management program, and Rick Parks was hired as an adjunct professor of the new Risk Management and Insurance program after recently retiring as CEO from Society Insurance.
Michelle Majewski, Daniel Enz and Rick Parks provide more details in a September 25, 2023 article by The Business News, linked here: Marian University launches two new business disciplines for students.
---
Moraine Park Technical College AIR Center Construction Project Update | August 2023: Beneath the Hard Hat® Press & Blog 08.02.2023
---
Partnerships in Education | Building Tomorrow with Marian University's Upward Bound Math and Science (UBMS) program: Beneath the Hard Hat® Press & Blog 08.01.2023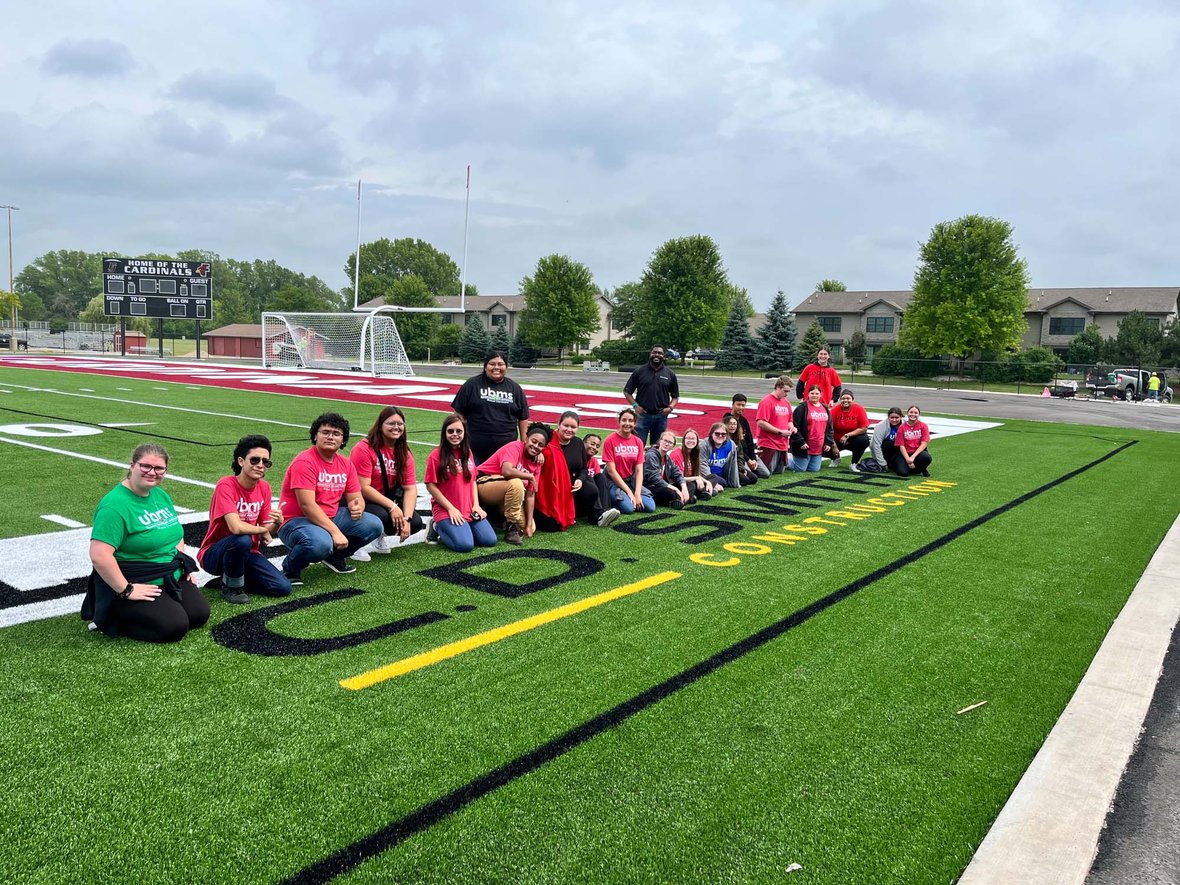 ---
Press Box Installation Construction Milestone on Fond du Lac Athletic Stadium Project | Beneath the Hard Hat® Press & Blog 07.10.2023
---
Moraine Park Breaks Ground on AIR Center | Moraine Park Technical College 05.17.2023
Moraine Park Technical College marks the start of first project in $55 million referendum | FOX 11 News 05.17.2023
---
MPTC breaks ground for manufacturing center in Fond du Lac | Insight Publications 05.18.2023
Moraine Park Technical College marks the start of first project in $55 million referendum | FDL Reporter 05.13.2023