Building Boldly Together: Mercury Marine's Growth + Facility Expansions
This year marks the 84th anniversary of Mercury Marine. The manufacturer celebrates a history that includes numerous pioneering developments in sterndrive and outboard marine propulsion as well as some detours into the worlds of snowmobiles, automotive engines, chainsaws and even aircraft drone engines along the way. Today, Mercury is the world's leading provider of marine propulsion solutions and related parts, accessories and technologies.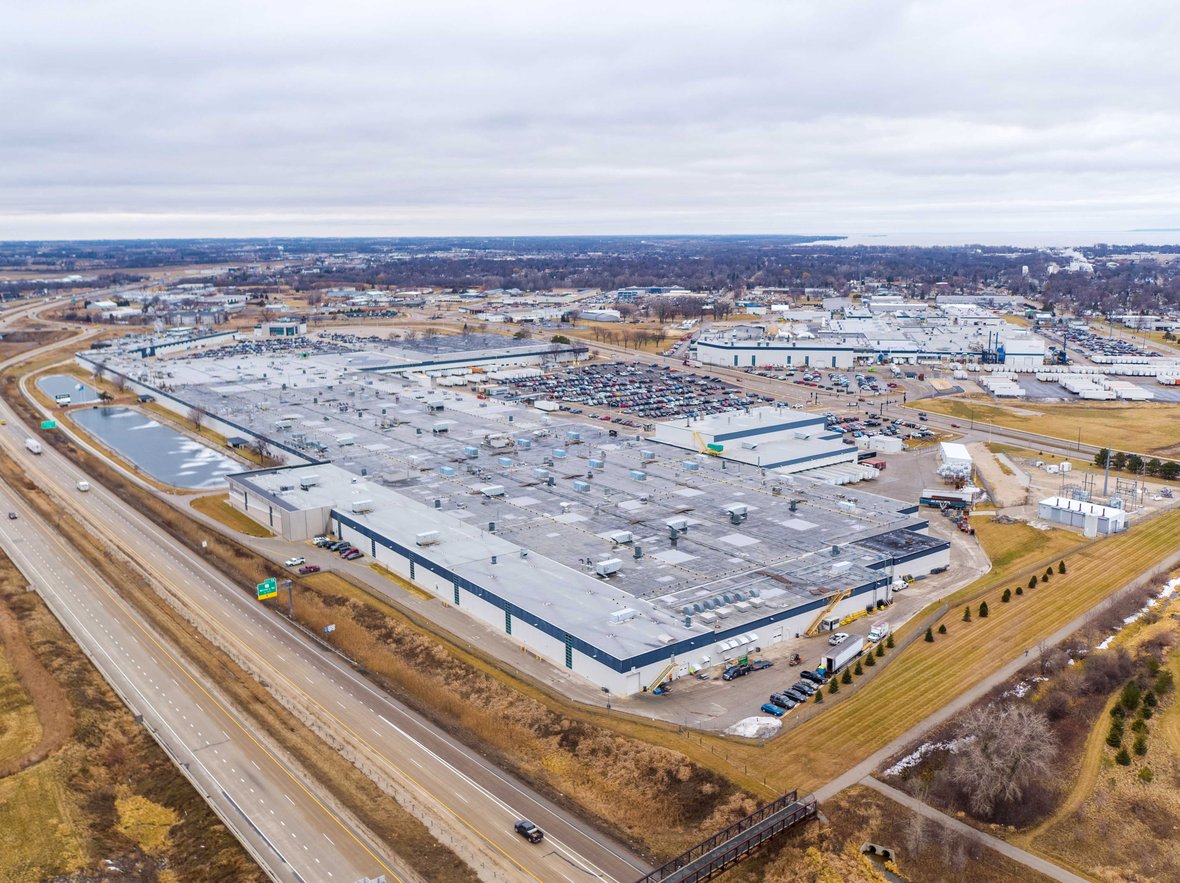 You can see the 'mile-long' facility as you pass by on U.S. Highway 41 in Fond du Lac, WI. Over the years, from production and engineering facilities to warehousing and distribution, C.D. Smith has developed more than 1.7 million square feet of building space for Mercury Marine.
Growth continues as stakeholders gathered in September of 2022 for an expansion to the Mercury Racing Facility. C.D. Smith Construction serves as the general contractor for this two-phase 50,000-square-foot project.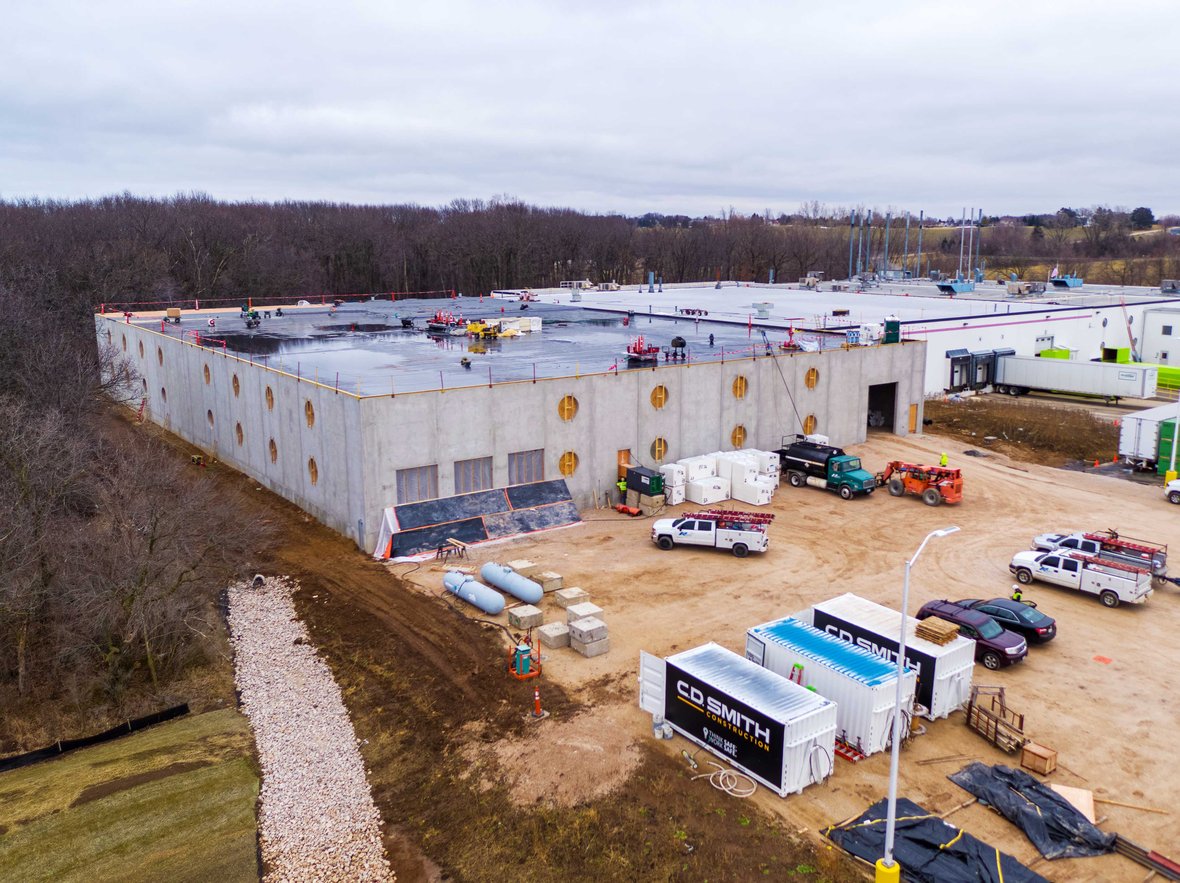 Phase one will add 40,000 square feet of manufacturing operations space to the southwest corner of the existing Fond du Lac Racing facility, with capabilities for production in the future.
Phase two extends the current Propeller Shop by 8,000 square feet on the north side of the building. Occupancy is scheduled for Spring 2023.
C.D. Smith is self-performing the steel, precast, concrete and exteriors.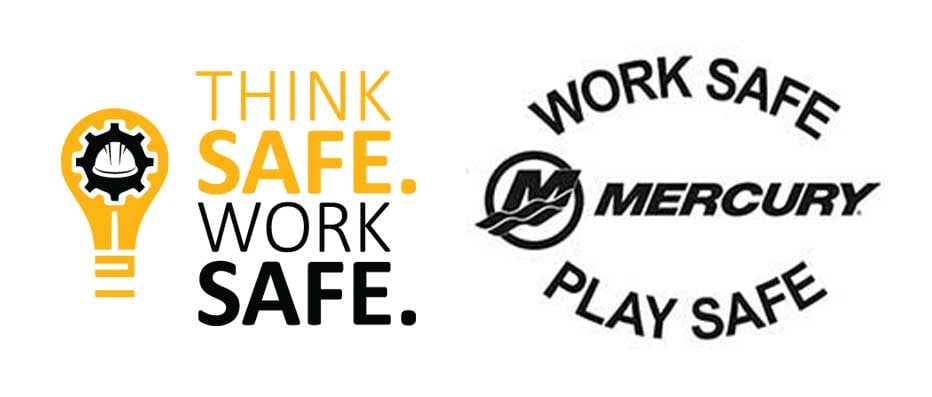 "C.D. Smith has been our construction partner for decades. They have been with us as we have grown to assist with preconstruction needs in a general contracting capacity. We appreciate their strong work ethic and commitment to a THINK SAFE. WORK SAFE.® mindset and project site. It complements our Mercury safety motto, WORK SAFE. PLAY SAFE." » Steve Marsch, Director of Facilities, Mercury Marine
FEATURED MERCURY PROJECTS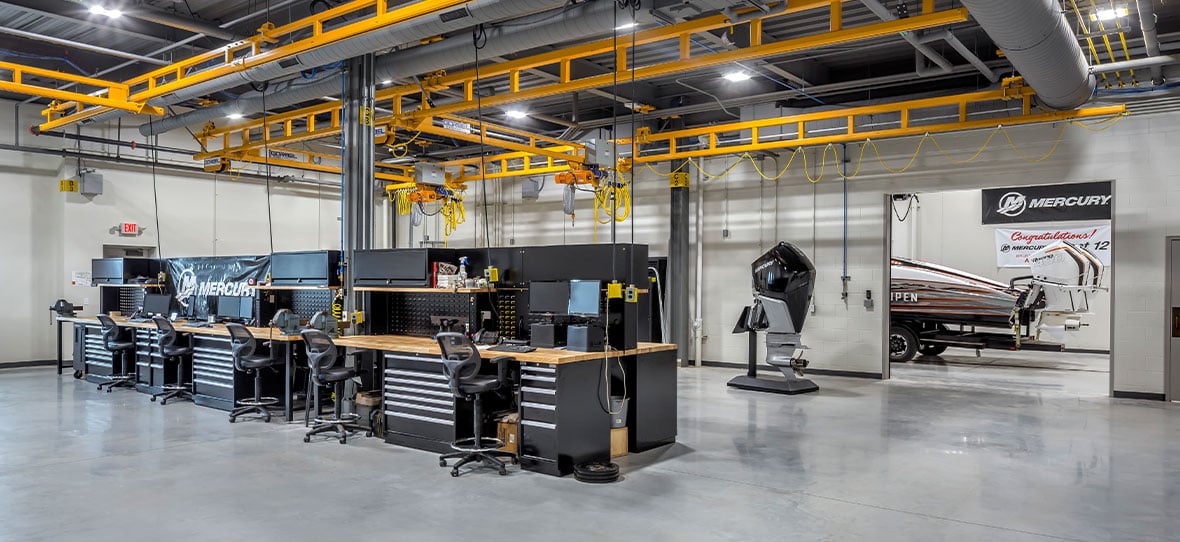 2022 | Plant 4: Coordinate Measuring Machine (CMM) Lab
The CMM Lab features an equipment room, gauge lab and quality queue. The CMM Lab is a critical part of Mercury's quality control program for precision verification and documentation of manufactured parts and assemblies. C.D. Smith is proud to be a trusted partner on projects of all sizes.
2020 | Plant 98: Propeller Casting Facility Expansion
The 30,000-square-foot, $17 million addition allows Mercury to nearly double its manufacturing output of stainless-steel propellers while improving best-in-class sustainability at the plant.
2019 | Plant 17: Diecast Facility Expansion
This 23,500-square-foot diecast facility expansion included a 6,500 SF office renovation with a small entry addition to modernize the plant and increase capacity for Mercury's V8 and V6 outboard engine lines.
2018 | Noise, Vibration, Harshness (NVH) Testing Facility
The NVH testing facility is a two-story steel and precast building comprised of two separate buildings connected by an isolation/expansion joint. Designed to be completely soundproof, 1.6 million pounds of concrete were used, minimizing vibrations and noise. Testing chambers are completely isolated from the balance of the building, a critical step in providing true and accurate engine test data for Mercury Marine, an industry leader in designing the quietest and most peaceful marine engines.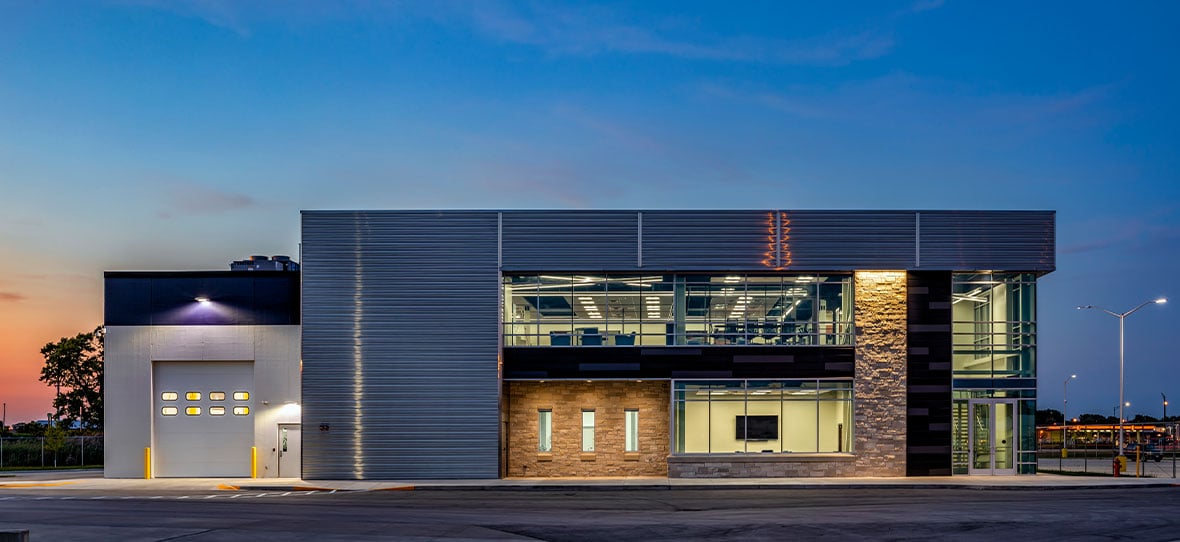 Date: September 27, 2023 | Author: Molly Haack
«•»
Follow C.D. Smith ON SOCIAL
#CDSmith #ThinkSafeWorkSafe
«•»
Mercury Marine | Project News
Mercury Racing Expanding Production and Propeller Facilities | Speed on the Water 09.13.2022

From left: Sara Wright (C.D. Smith), Tom Schermerhorn (Excel Engineering), Alex Fiebig (Excel Engineering), Chris Drees (Mercury Marine), Stuart Halley (Mercury Racing), Dave Kahlow (Mercury Racing) and David Hahn (Mercury Marine).
---
Mercury Racing Breaks Ground on Major Plant Expansion to Meet Global Customer Demand | Brunswick 09.13.2022
Fond du Lac's Mercury Racing breaks ground on plant expansion | WLUK 09.13.2022
Mercury Racing breaks ground on Wisconsin plant expansion | Lakeland Boating 12.7.2022
Mercury Racing begins expansion | Trade Only Today 9.14.2022
Mercury Racing breaks ground on plant expansion | International Boat Industry 9.14.2022
---
Mercury Marine plans expansion in Fond du Lac and relocation of distribution to Indiana | FDL Reporter 12.7.2021
---
Mercury Marine Noise, Vibration, Harshness (NVH) Technical Center: Project Profile | Your Industry: Industrial Construction Solutions 2018

---
Mercury Marine Propeller-Factory Expansion | Beneath the Hard Hat® Press & Blog 05.06.2019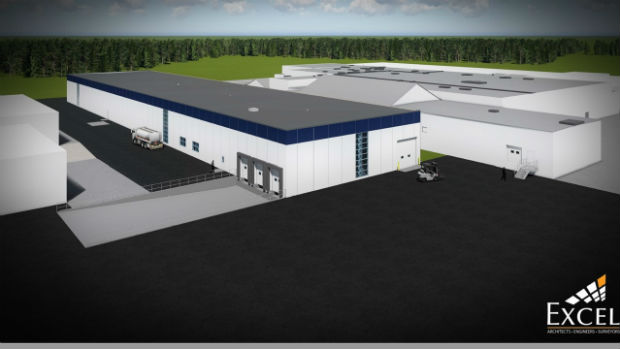 ---
VISIT OUR Industrial CONSTRUCTION PAGE
Our work building manufacturing and industrial buildings includes everything from new construction to expansions and retrofitting existing facilities. Whether planning to update or construct a state-of-the-art dairy or food processing plant, packaging location, distribution center, testing facility or any other industrial or manufacturing production space, we'll provide you with a new or updated facility without interrupting your daily operations.
70% of C.D. Smith's industrial work is with repeat clients. C.D. Smith has dedicated construction experts to lead you through logistics and constructability planning, budgeting and early schedule development. Our team manages the general building and process design and construction so that you can maintain focus on existing operations. With a clearly defined schedule and reduced downtimes, we'll plan for and enforce project-specific Good Manufacturing Practices (GMP) in construction to ensure your standards of quality remain a top priority.
Adaptable and solid, our industrial and manufacturing construction experts will give you a custom plan and approach that fits you, your budget, your timeline and your overall expectations. Scroll down for a preview of our INDUSTRIAL CONSTRUCTION PROJECT EXPERIENCE or explore more manufacturing and industrial construction projects using this link to the YOUR INDUSTRY: INDUSTRIAL CONSTRUCTION pages of our website.
<<•>>
C.D. SMITH CONSTRUCTION. TRANSFORMING, RENOVATING, EXPANDING AND INNOVATING WITH OUR CLIENTS ON SUSTAINABLE STRUCTURES TO GROW BUSINESS FOR OUR MANUFACTURING AND INDUSTRIAL PARTNERS.
TRADE PARTNERS & BIDS |If you're interested in working with us or would like to request adding your company to our bidder's database, Click Here to complete our Trade Partners & Bids Form.