Giving Back to Camp Anokijig for Outrageous Summer Fun in 2021
My son Jack was on his way. He was twelve at the time. I navigated our car through the forested glacial hills, kettle lakes and prairies of Kettle Moraine on a beautiful late July morning. It was only a twenty-minute drive, but the minutes seemed like hours to the boy in our backseat.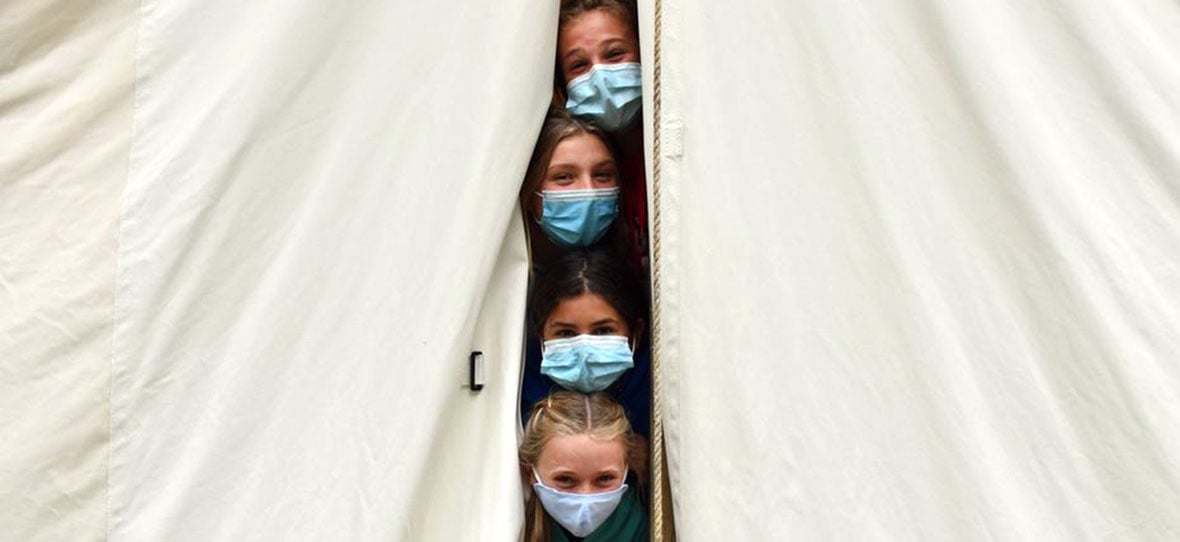 Our destination was Camp Anokijig, and four days of Pre-COVID-19 youth experiences awaited. He fished and swam and fished some more, making new friends along the way. The possibilities of each day were of his choosing, and he loved it!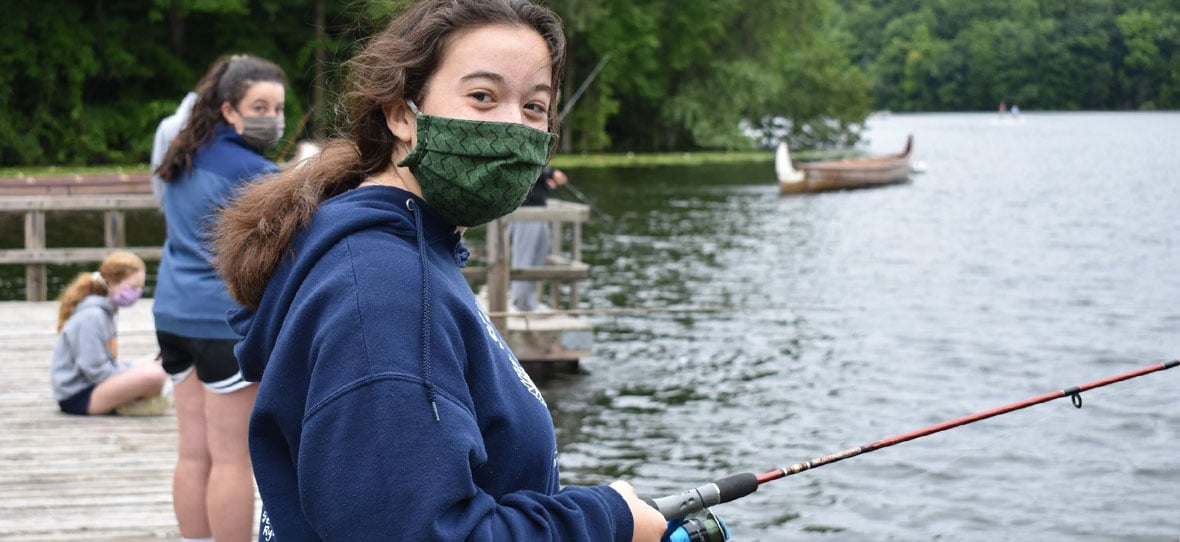 Before the 2020 pandemic, Camp Anokijig's programming gave campers the freedom and independence to choose favorite activities during free time and in various small groups. Youth mixed and mingled with other boys and girls who shared their interests. You'd find some campers riding horses around the 396-acre grounds, canoeing out to explore the camp-owned island on Little Elkhart Lake, fishing, swimming, boating, woodworking, playing sports and the list goes on. Everyone would come together for all-camp activities, such as group games, beach parties, cookouts, campfires and more.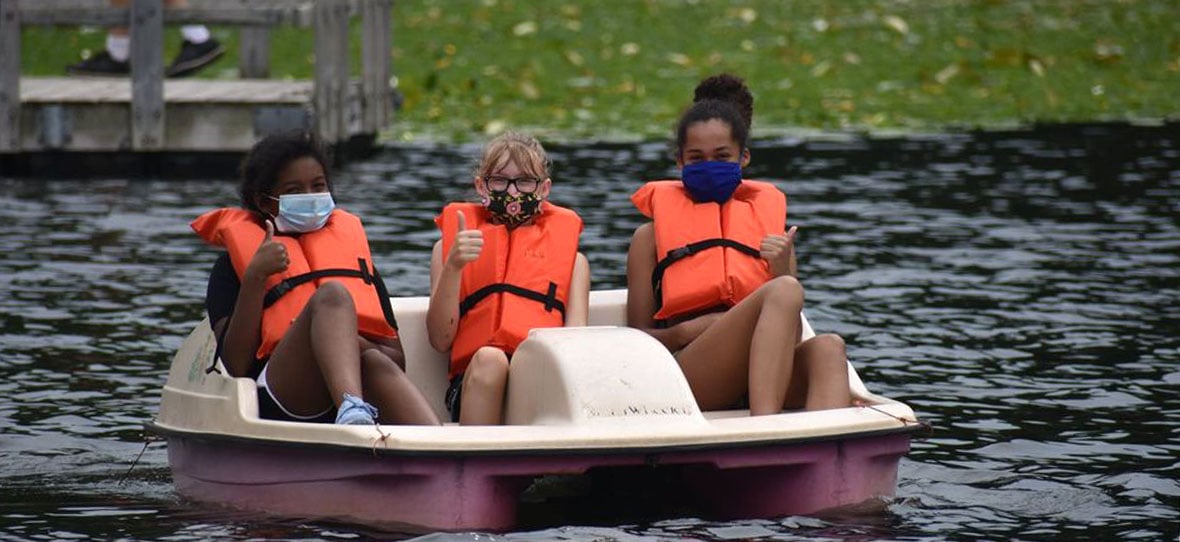 I spoke with Camp Anokojig's Executive Director, Darin Holden, to see how the camp has changed. And I left our conversation inspired. The 2020 season was looking to be a record year. With programs and sessions full, they closed registrations and had all staff hired by February. Then coronavirus hit. Most camps shuttered the summer, with a small portion trying to navigate through the pandemic safely. Camp Anokijig chose the latter. Darin and his dedicated staff reimagined their programming and successfully ran Anokijig in 2020 with no COVID-19. "During a time of fear and anxiety, we were able to provide a special experience – with hope and reminders of normalcy," says Darin. "The campers that came last summer were so happy to be here. They felt safe and didn't feel that it was any less fun, just different."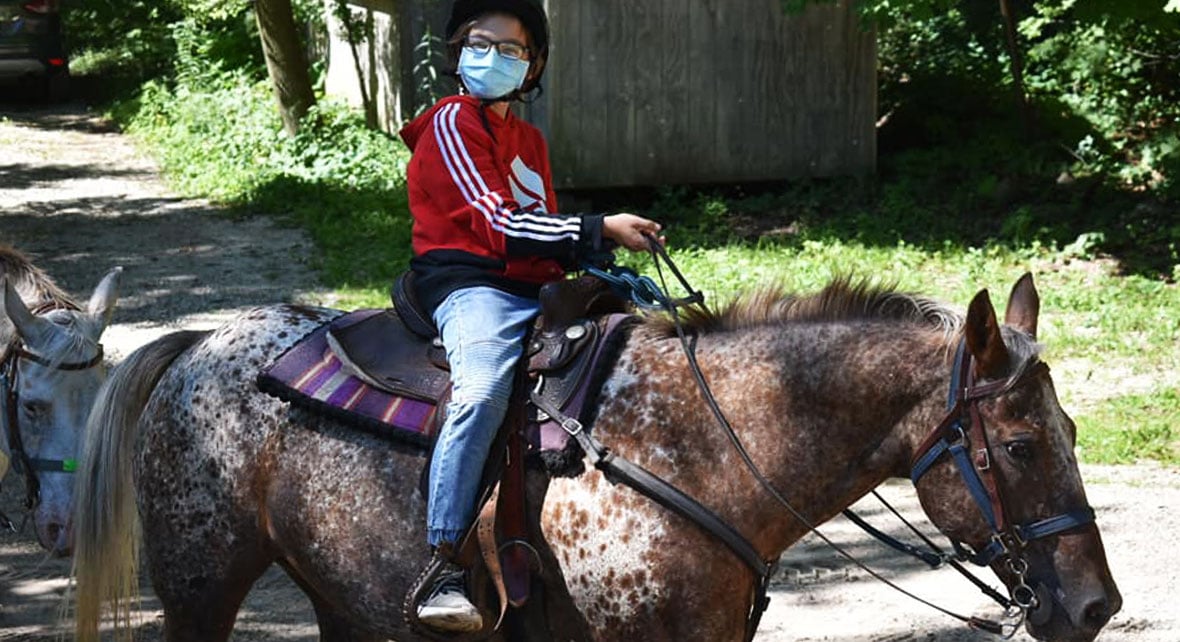 Operating during the pandemic meant Holden and his staff had to rethink everything - from check-in (in-car health screenings and paperwork in the parking lot) to "Family Style" living (keeping campers in the same small groups) to how campers gather (strategically spaced and masked as needed). One health lodge became three, each serving a different purpose. They found the adapted programming allowed campers to maintain their independence and make their own activity choices, just in a different way. They stayed in zones (waterfront, crafts, wooded/outdoor options) with their cohort groups.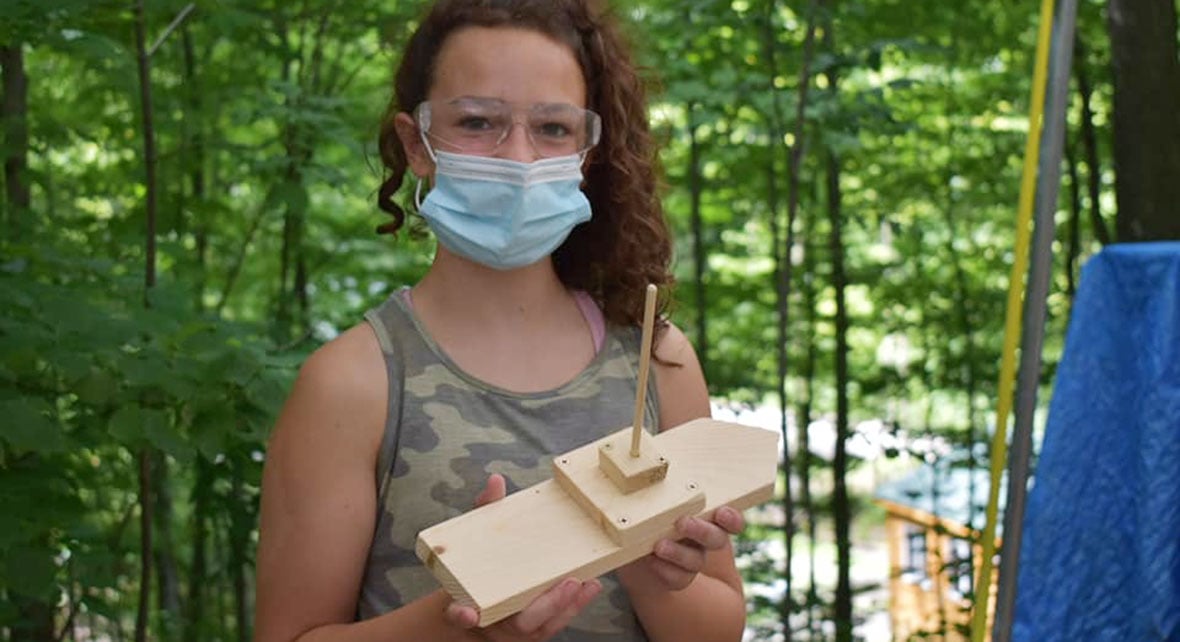 Teen Leadership is one of Camp Anokijig's most valued core programs. Commonly referred to as Junior Staff, this element of Anokijig's mission promotes healthy adolescent development. Teenagers receive valuable real-world experience for becoming responsible citizens willing to make a difference. In the summer of 2020, Junior Staff made a difference by being role models, helping campers and taking on the newly essential process of extreme cleaning. They cleaned everything from dining facilities to restrooms down to every last light switch and doorknob detail. Darin proudly spoke of their contributions, "They probably have the messiest rooms back home, but the Junior Staff didn't look at it as a chore. They took it as a challenge and owned the responsibility of making sure to keep everyone safe."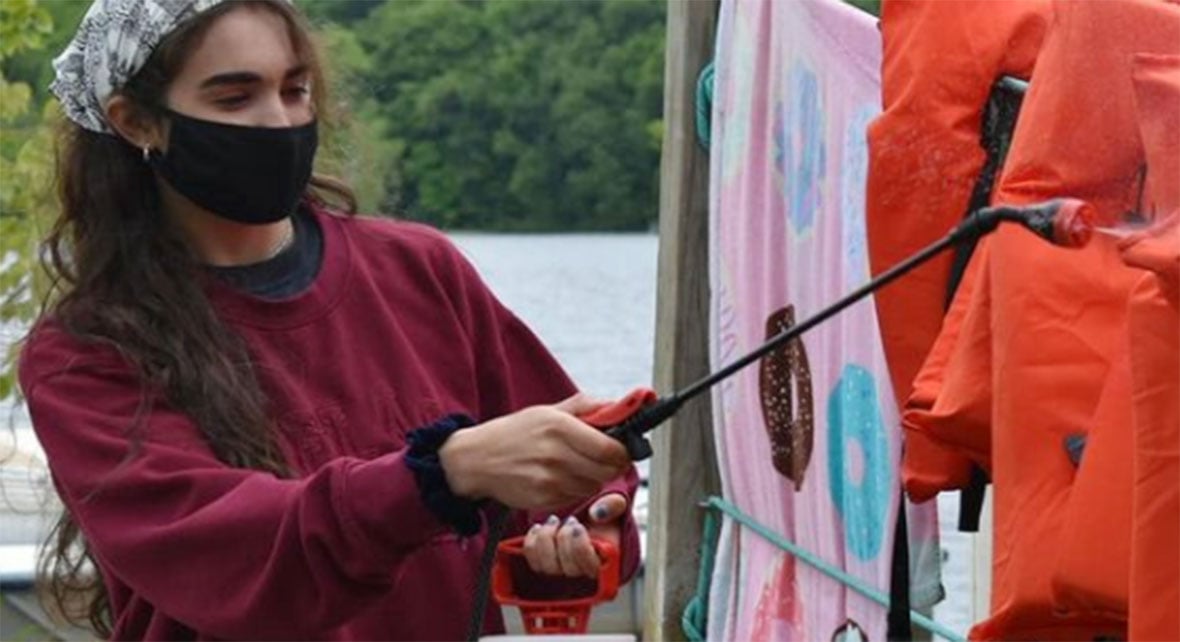 Darin remains optimistic about the future, and Camp Anokijig is nearly full (though with far fewer campers according to social distancing requirements) for the upcoming season, but that doesn't eliminate the problem of cost. Adapting has taken resources: more cleaning supplies, more tests, more time and more money in the midst of reducing capacities by more than half, along with the precautionary measure of closing camp for a day between sessions for professional sanitation.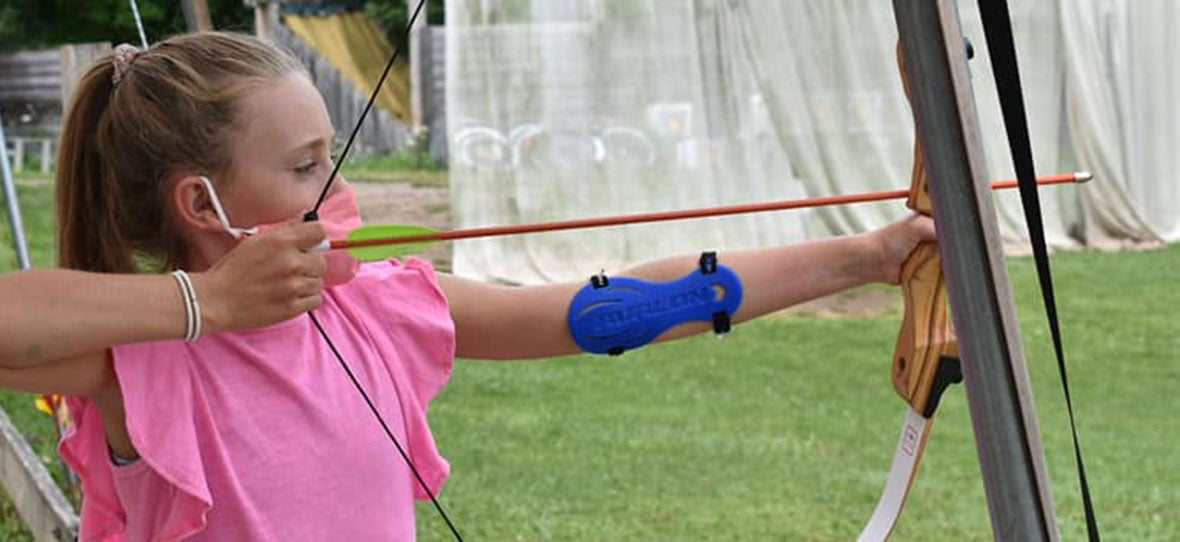 Since 1926, Camp Anokijig has been an invaluable resource for children, families and surrounding communities. Many of us could use a safe and nurturing environment of outrageous fun after months of isolation, social distancing and health anxieties – especially our youth. C.D. Smith is proud to share in the values of Camp Anokijig and support its mission. Whether it's putting down your cell phone to volunteer or making a financial donation, discover more about how we can help Camp Anokijig serve our community and our youth by visiting their web page https://www.anokijig.com/we-serve or reaching out through their contact page https://www.anokijig.com/our-story/contact-us.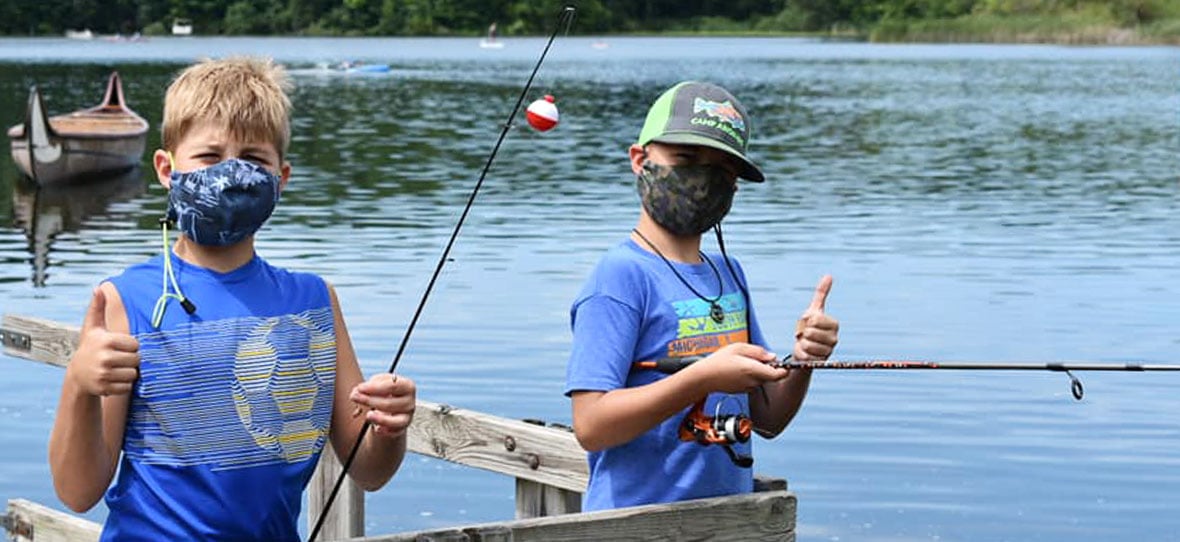 "In 1978, I started as a volunteer," Darin recalled. "It's fun to see how a seed planted many years ago has affected so many. We're a life skills factory, building community by serving our mission. It's more important than ever that we continue to make that happen."
---
For highlights and insights on the success of Camp Anokijig's adapted family style program in 2020, Darin and the staff created a video (embedded below for easy viewing). The measures they took to reimagine a safe and fun experience for campers and the gratitude expressed to donors for making it happen is a beautiful reminder of all of the moments that matter for building memories and communities. C.D. Smith is proud to be a long-time supporter of Camp Anokijig and its mission.