C.D. Smith Construction Supports Fond du Lac Police K-9 Fundraiser
Puppies 4-Sale!
Well, toy puppies that is.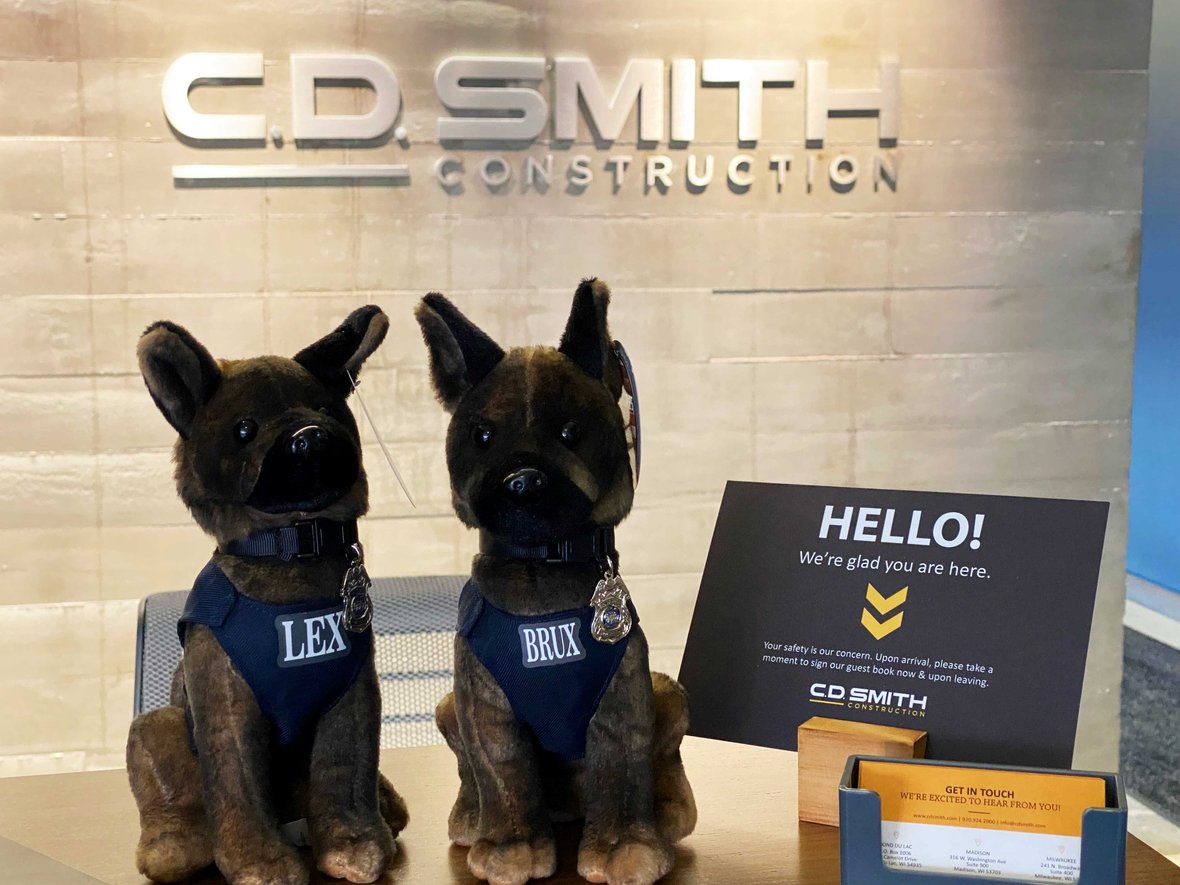 C.D. Smith Construction is happy to partner with FDL Police Department Canine unit. The unit is funded through continual support by contributions from the community and generous donors. Funding is needed annually for animal medical care, training, upkeep and equipment.
The department currently has two canines in active service. They are trained as dual-purpose police dogs. Specifically, they are trained in narcotics detection, tracking for both lost/missing subjects and suspects, suspect apprehension and handler protection.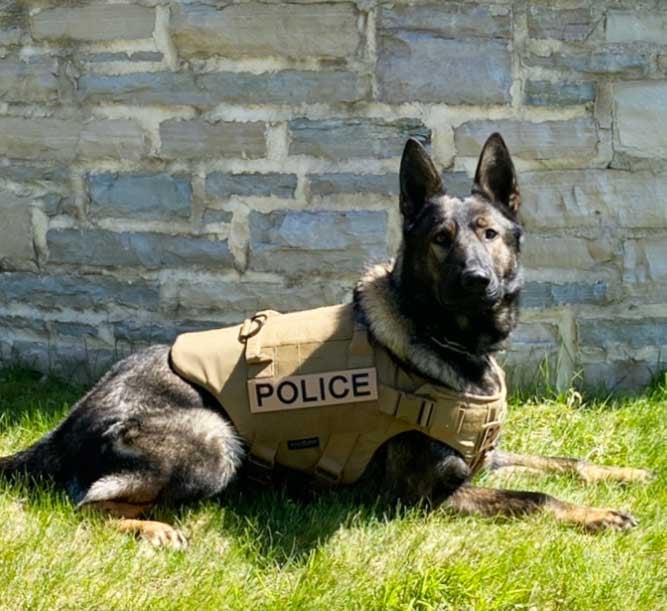 Lex and his officer handler, Charlie Beckford visited with employees at C.D. Smith to say thanks for supporting a future fundraiser. The community can purchase German Shepard plush toys (K-9 Brux and K-9 Lex) for $20 each. 100% of the proceeds will be donated to the FDL Police Canine Unit.
Toy puppies are available for purchase at C.D. Smith Construction and the Fond du Lac Police Department.
"Giving back to the community is cornerstone to the values of C. D. Smith. Supporting the police is a grassroots partnership that we can all get behind. Keeping FDL a safe place to work and live is crucial. We are happy to do our part," comments Justin Smith, C.D. Smith President and CEO.
To learn more about how you can support this worthy cause, visit https://www.fdl.wi.gov/police/operations/specialty-units/k9/ What a great way to give back!
«•»
Follow C.D. Smith ON SOCIAL
#CDSmith #ThinkSafeWorkSafe

---
About C.D. Smith
C.D. Smith Construction is an industry leader in safely providing the highest quality commercial construction services. Utilizing an integrated approach and self-performing trade services combined with technical expertise, our team serves as a solutions provider throughout all phases of a project, from planning through construction. With veteran leadership and a dedication to our employees and clients, we proudly place our name on projects of all sizes across the United States.
Visit www.cdsmith.com or follow us on Facebook, Twitter, LinkedIn, Instagram and YouTube.
---
Beneath the Hard Hat®, our company press and blog, offers an intimate look at the people and stories that make C.D. Smith Construction. With the latest industry news and project updates, we share insights on the superior spaces we are safely delivering year-round. Our team of technical experts provides useful tips and topics to help plan your next commercial project.

---
TRADE PARTNERS & BIDS |If you're interested in working with us or would like to request adding your company to our bidder's database, please complete our Trade Partners & Bids Form: Click Here.
---