5 Prep and Maintenance Tips for Wisconsin Winter Facility Management
Date: Jan 18, 2022 3:22:44 PM | Author:
Dan Loest
What you need to know for your facility to perform at its best when winter is at its worst.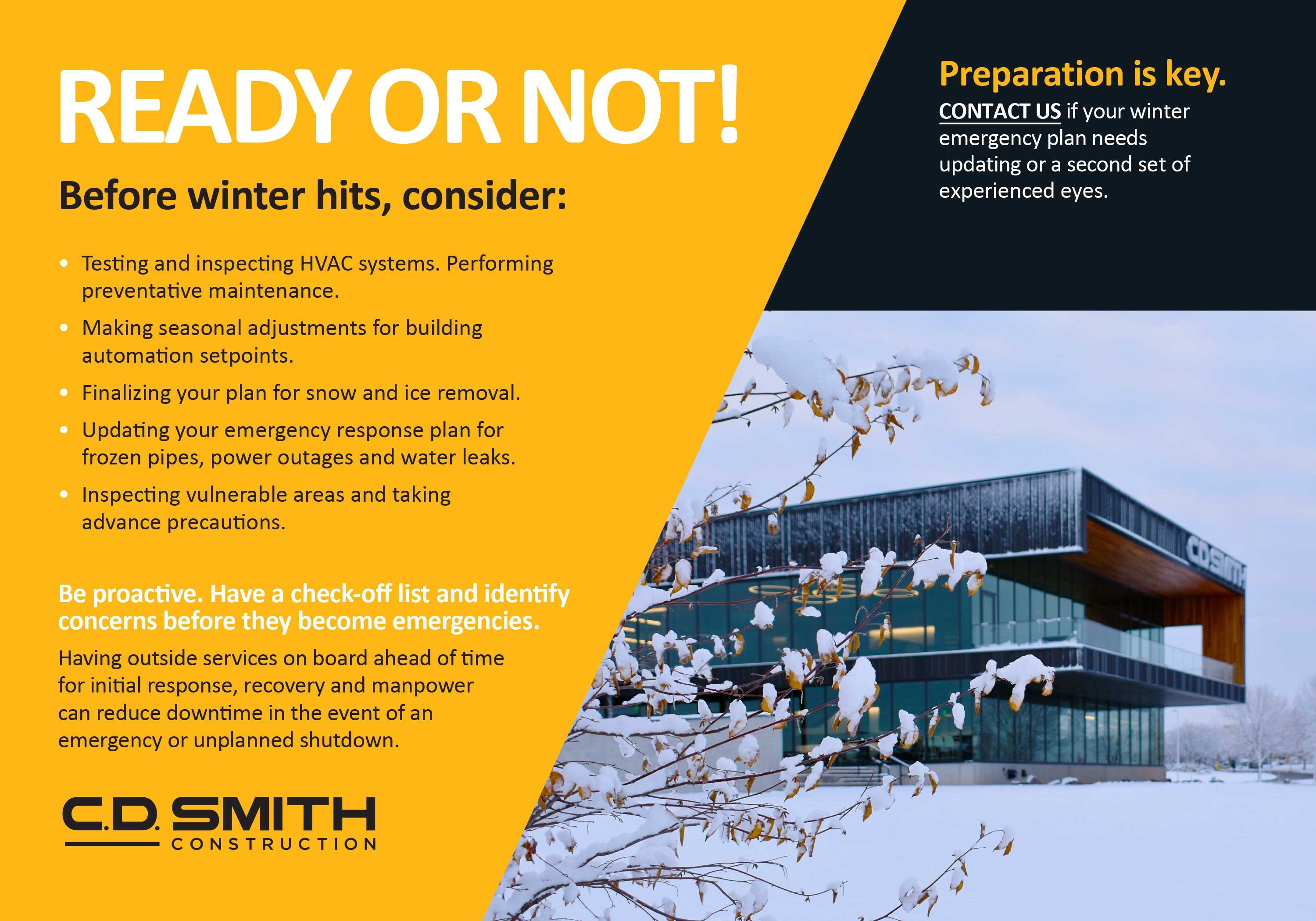 Don't let the worst of the cold and snow get the best of you, your building operations or your facility.
FIVE facility maintenance tips for winter weather health and safety:
» Test and inspect HVAC systems. Perform preventative maintenance.
» Make seasonal adjustments for building automation setpoints.
» Finalize your plan for snow and ice removal.
» Update your emergency response plan for frozen pipes, power outages and water leaks.
» Inspect vulnerable areas and take advanced precautions.
Be proactive. Have a check-off list and identify concerns before they become emergencies. Having outside services on board ahead of time for initial response, recovery and manpower can reduce downtime in the event of an emergency or unplanned shutdown.
Preparation is key. Contact us if your winter emergency plan needs updating or a second set of experienced eyes.
«•»
Follow C.D. Smith ON SOCIAL
#CDSmith #ThinkSafeWorkSafe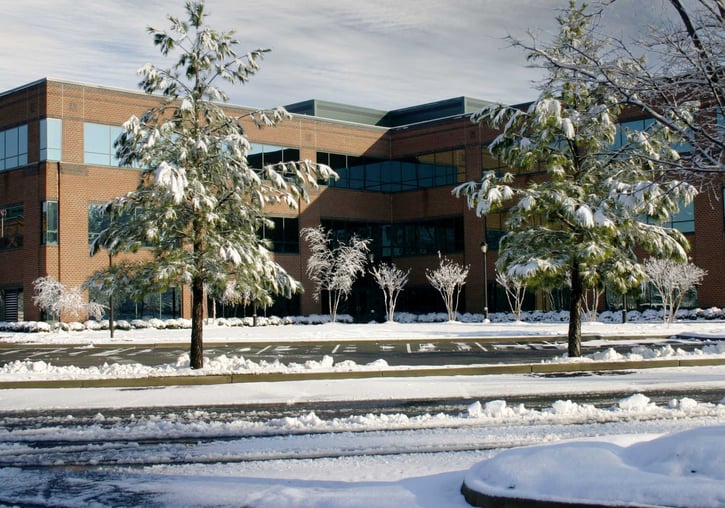 ---
About C.D. Smith
C.D. Smith Construction is an industry leader in safely providing the highest quality commercial construction services. Utilizing an integrated approach and self-performing trade services combined with technical expertise, our team serves as a solutions provider throughout all phases of a project, from planning through construction. With veteran leadership and a dedication to our employees and clients, we proudly place our name on projects of all sizes across the United States.
Visit www.cdsmith.com or follow us on Facebook, Twitter, LinkedIn, Instagram and YouTube.
---
Beneath the Hard Hat®, our company press and blog, offers an intimate look at the people and stories that make C.D. Smith Construction. With the latest industry news and project updates, we share insights on the superior spaces we are safely delivering year-round. Our team of technical experts provides useful tips and topics to help plan your next commercial project.

---
TRADE PARTNERS & BIDS |If you're interested in working with us or would like to request adding your company to our bidder's database, please complete our Trade Partners & Bids Form: Click Here.
---