J.W. Speaker SMT Building
MODERN INDUSTRIAL AESTHETIC FOR NEW BUILDING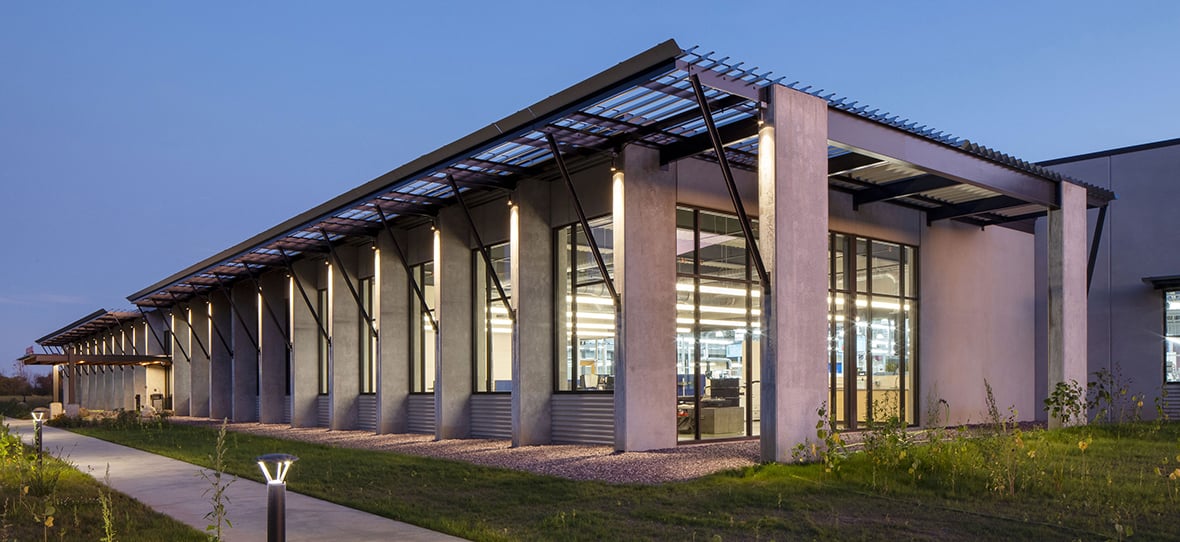 C.D. Smith was hired as construction manager for J.W. Speaker's new SMT (Surface Mount Technology) Building.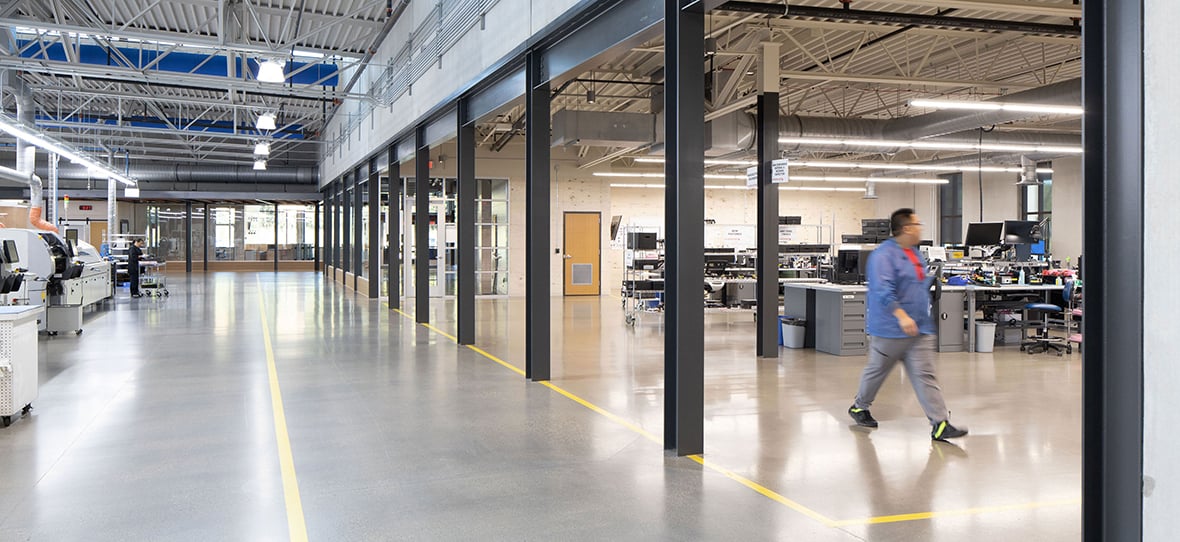 The building exterior is fabricated with concrete tilt-up wall panels. The front entrance lobby, café, kitchen and office area have large curtain walls to let in an abundance of natural light. A large production hall, parts storage and a loading dock for shipping and receiving have been added.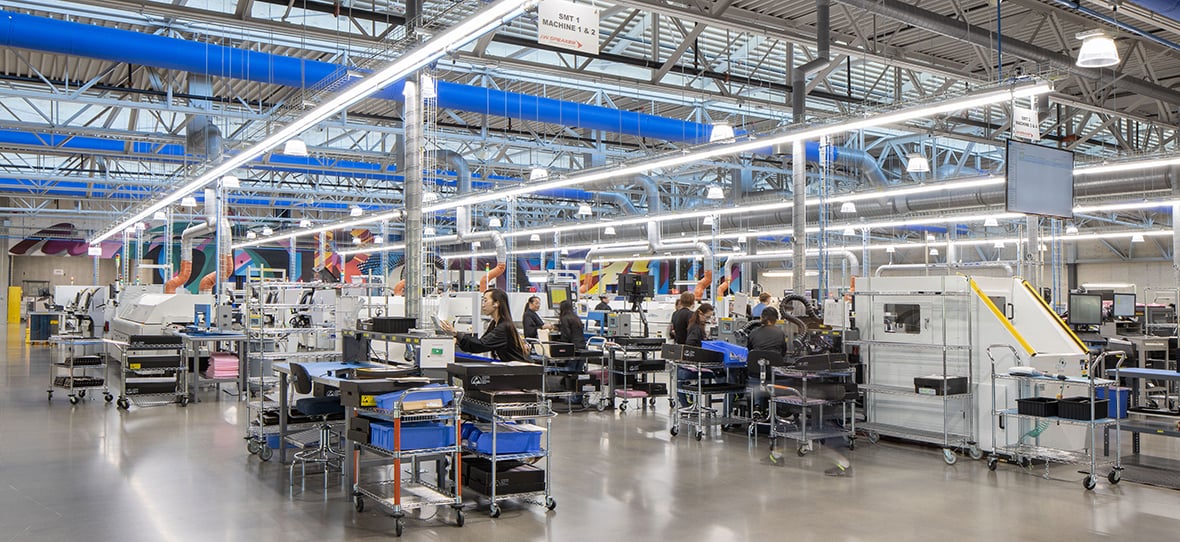 The project included extensive site work with new parking lots, an access road, utilities and a retention pond. The master plan consists of the long-term development of an integrated campus with the opportunity for future expansion.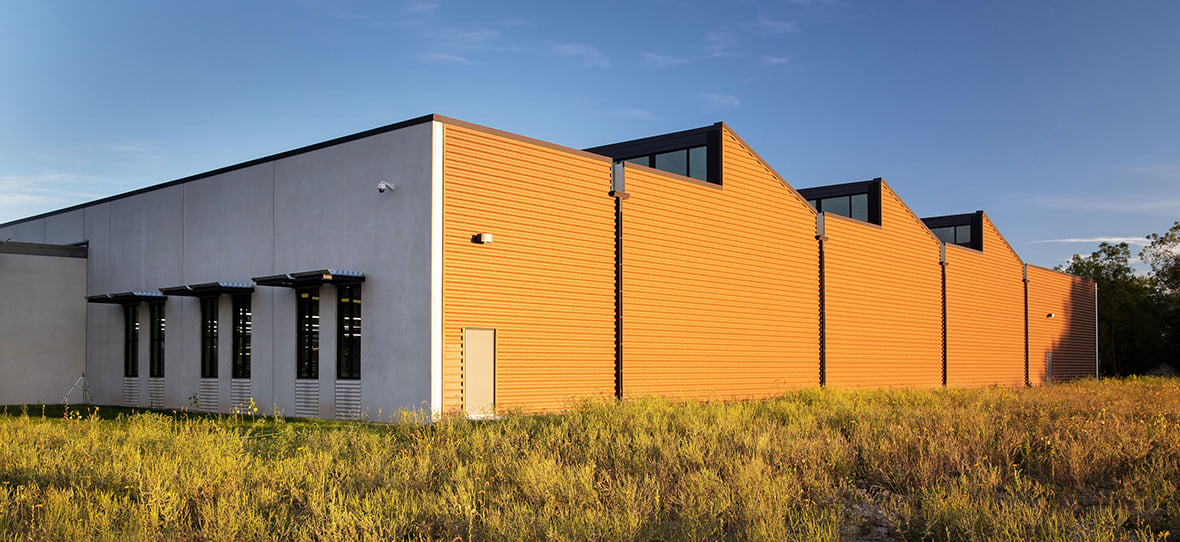 Features include:
North-facing Clerestories
Steel Sunshades
Artist Painted Murals
Cafe
Kitchen
Native Plants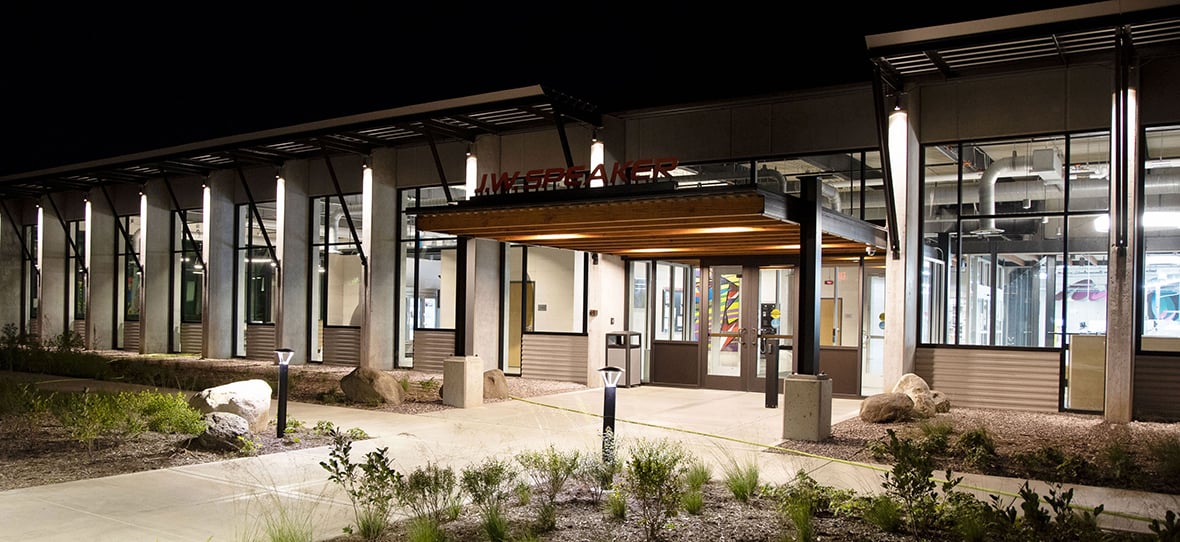 ---
Follow C.D. Smith ON SOCIAL
#CDSmith #ThinkSafeWorkSafe

---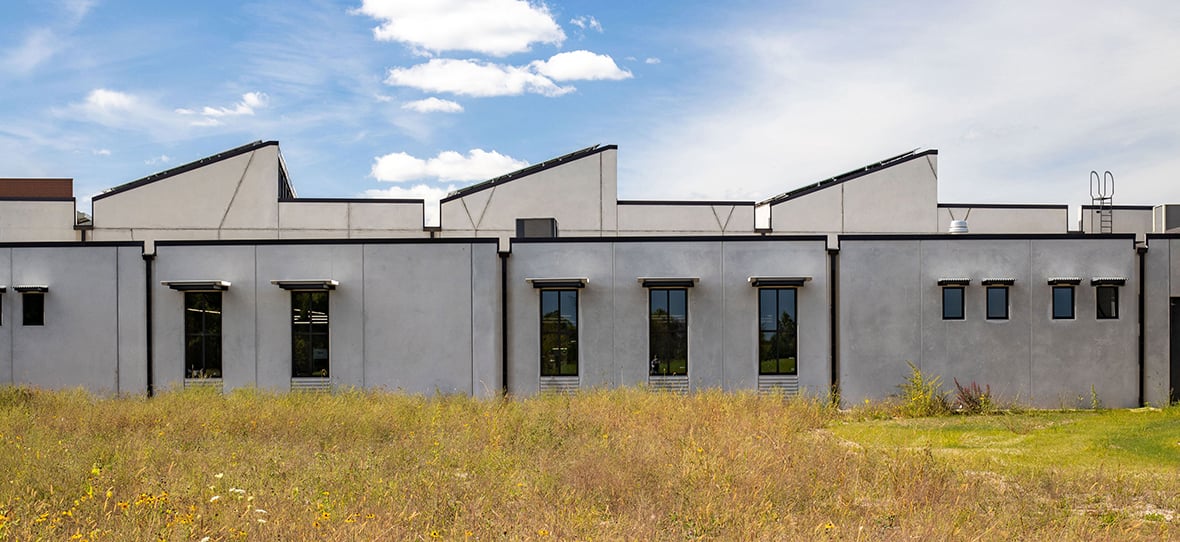 The JW Speaker Corporation designs and manufactures high performance LED lighting technology for automotive, powersports, and industrial markets worldwide. In 2009 TKWA designed a 180,000sf state-of-the-art corporate headquarters and manufacturing facility, and in 2012 completed renovation of an 80,000sf secondary manufacturing facility located nearby. By 2017 continued growth in demand for advanced circuit board technology products prompted the company to plan a new facility dedicated solely to... (Continue reading full profile from TKWA website.)
---
Our work building manufacturing and industrial buildings includes everything from new construction to expansions and retrofitting existing facilities. Whether planning to update or construct a state-of-the-art dairy or food processing plant, packaging location, distribution center, testing facility or any other industrial or manufacturing production space, we'll provide you with a new or updated facility without interrupting your daily operations.
70% of C.D. Smith's industrial work is with repeat clients. C.D. Smith has dedicated construction experts for leading you through logistics and constructability planning, budgeting and early schedule development. Our team manages the general building and process design and construction so that you can maintain focus on existing operations. With a clearly defined schedule and reduced downtimes, we'll plan for and enforce project-specific Good Manufacturing Practices (GMP) in construction for ensuring your standards of quality remain a top priority.
Adaptable and solid, our industrial and manufacturing construction experts will give you a custom plan and approach that fits you, your budget, your timeline and your overall expectations. Preview our INDUSTRIAL CONSTRUCTION PROJECT EXPERIENCE or explore more manufacturing and industrial construction projects using this link to the YOUR INDUSTRY: INDUSTRIAL CONSTRUCTION pages of our website.
---
About C.D. Smith
C.D. Smith Construction is an industry leader in safely providing the highest quality commercial construction services. Utilizing an integrated approach and self-performing trade services combined with technical expertise, our team serves as a solutions provider throughout all phases of a project, from planning through construction. With veteran leadership and a dedication to our employees and clients, we proudly place our name on projects of all sizes across the United States.
Visit www.cdsmith.com or follow us on Facebook, Twitter, LinkedIn, Instagram and YouTube.
C.D. SMITH CONSTRUCTION. Transforming, renovating, expanding and innovating with our clients on sustainable structures to grow business for our manufacturing and industrial partners.

---
TRADE PARTNERS & BIDS |If you're interested in working with us or would like to request adding your company to our bidder's database, please complete our Trade Partners & Bids Form: Click Here.
---