Marquette University Johnston Hall
PREPARING COMMUNICATION STUDENTS FOR SUCCESS
C.D. Smith Construction was awarded construction management services for Marquette University's historic Johnston Hall renovation project.
When Johnston Hall opened in 1907, it was the entirety of Marquette University. It was designed to serve as a one-building university with a two-story library, an auditorium, science laboratories, classrooms and even Jesuit living quarters. Today, it's home to the J. William and Mary Diederich College of Communications.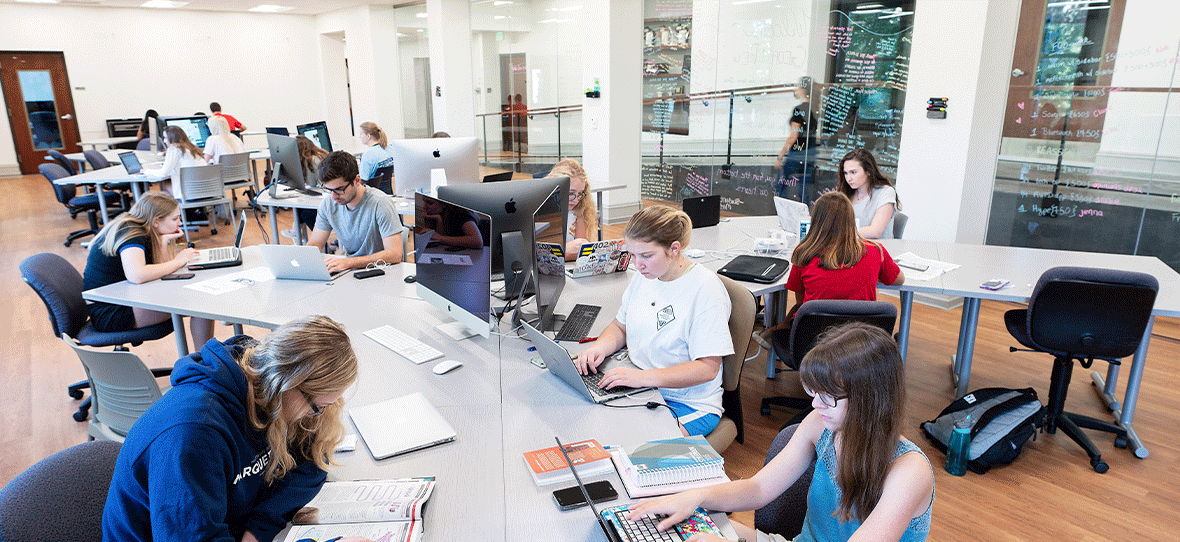 Formally tucked away on the second floor, the Communication + Media students now utilize a modernized open floor plan space that replicates the setting of professional media centers with green screens, audio and video TV control rooms and group collaboration space. Cutting edge media technology enables students to engage in an industry-like setting, preparing them for their professional careers in communication and media.
Features include:
Student Media Center + Newsroom
Green Screen Room
Data Visualization Lab
State-Of-The-Art Virtual Set
Video-Audio Control Room
Two Radio Studios
Natural Lighting
Open Floor Plan
Photo Credit: Kat Schleicher Photography