UW-Madison Veterinary Medicine
VETERINARY MEDICINE ADDITION + RENOVATION
C.D. Smith is constructing a new three-story building north of UW-Madison's existing School of Veterinary Medicine. The new facility will connect to the existing small animal clinic, providing additional space for research, animal biosafety level 3, biosafety level 2 and 3 laboratories, offices and conference rooms, and shared collaboration spaces.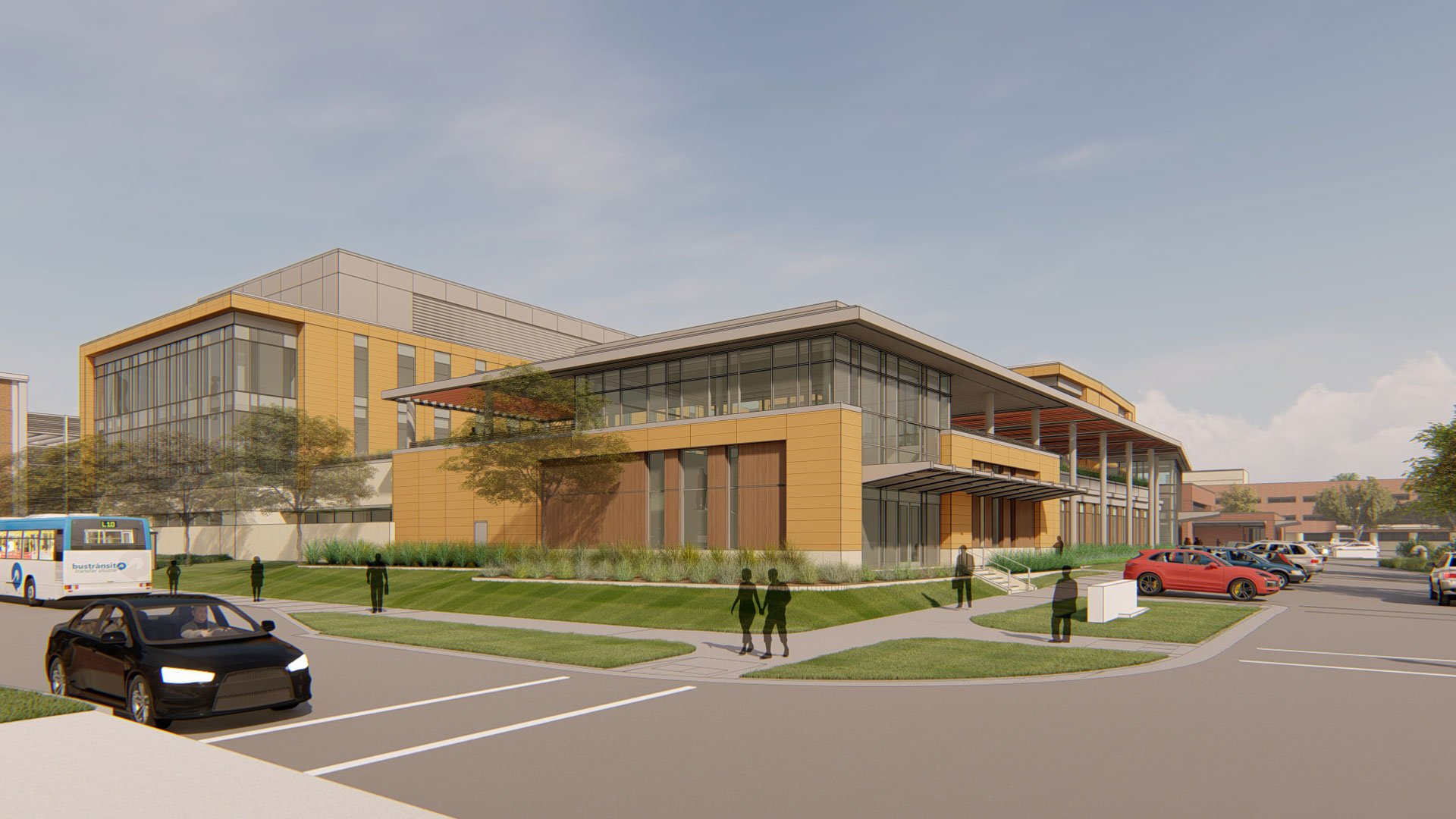 Expanded clinical space will increase access to small and large animal isolation suites, increase the number of specialized surgery environments, provide imaging space for horses and cattle, and separate patient access to medical oncology services. Additional space will support administrative and educational functions such as student work center diagnostics, treatment planning, medical record updates, client communications and classrooms. Portions of the existing animal hospital will be renovated, while the existing buildings at the Charmany site, including diagnostics laboratory, farmhouse and storage buildings, will be demolished.
Features include:
Small Animal Clinic
Research Labs
Hay Barn
Horse Arena
---
UW-Madison Veterinary Medicine Media NEWS
Breaking New Ground at the SVM | University of Wisconsin-Madison School of Veterinary Medicine 06.18.2021
---
Follow C.D. Smith ON SOCIAL
#CDSmith #ThinkSafeWorkSafe

About C.D. Smith
C.D. Smith Construction is an industry leader in safely providing the highest quality commercial construction services. Utilizing an integrated approach and self-performing trade services combined with technical expertise, our team serves as a solutions provider throughout all phases of a project, from planning through construction. With veteran leadership and a dedication to our employees and clients, we proudly place our name on projects of all sizes across the United States.
Visit www.cdsmith.com or follow us on Facebook, Twitter, LinkedIn, Instagram and YouTube.
---
Beneath the Hard Hat
®
, our company press and blog, offers an intimate look at the people and stories that make C.D. Smith Construction. With the latest industry news and project updates, we share insights on the superior spaces we are safely delivering year-round. Our team of technical experts provides useful tips and topics to help plan your next Mixed-Use Development + Retail construction project.