Milwaukee Symphony Orchestra's
Warner Grand Theatre
C.D. Smith provided Preconstruction, Construction Management and General Contracting services for the Milwaukee Symphony Orchestra (MSO) to convert the Warner Grand Theatre into its new performance center, named the Bradley Symphony Center. Our team worked with the owner, consultant and design team to coordinate all historic restoration construction and building trades. In collaboration with all trades, we analyzed each part of the project to ensure we were selecting the right product at the right price point.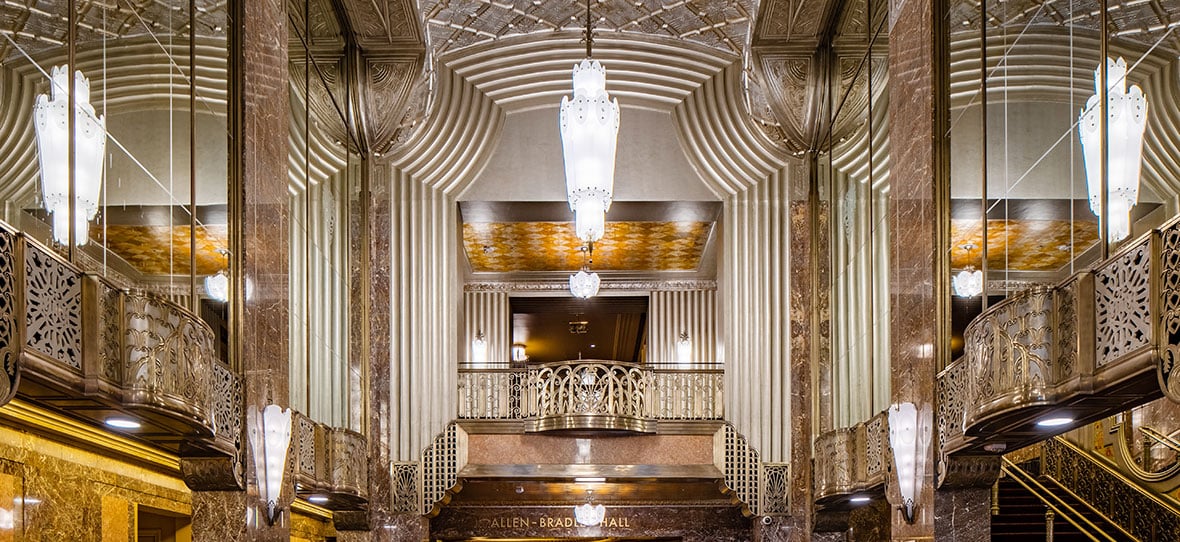 The stage expansion included the raising of the existing proscenium beam, new performance stage, chorus seating behind the performance, new rigging and theatrical lighting. The south addition consists of grade A multipurpose and pre-function spaces for events. The north addition houses the functions of the theatre. The space includes loading docks, service elevators, mechanical rooms, instrument storage and other functional pieces of the Symphony. The office tower renovation consists of a 12 story tower that will house the MSO offices, music library, and chorus warm-up area.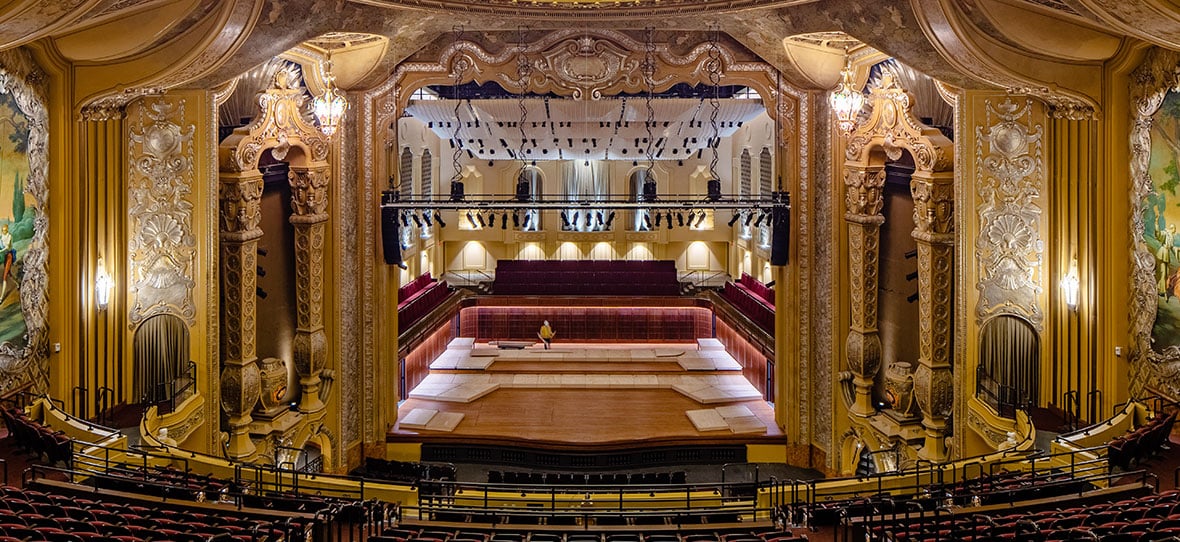 Features include:
State-of-the-art Acoustics
Practice Rooms
Dressing Rooms
Instrument Storage
1,650-seat Orchestra Level + Balcony Occupancy Capacity
150-seat Chorus Riser Capacity on Stage Behind Orchestra