Zurn Industries
Zurn Industries, a Rexnord Company, is a global leader in the production of commercial and residential plumbing products and water control devices. Rexnord bought Zurn Industries, originally based in Erie, PA., in 2007. In 2016, Rexnord strategically moved the global headquarters of Zurn Industries to the expanding water hub in Milwaukee's 3rd Ward, the Reed Street Yards. The nearby headquarters of The Water Council, the Global Water Center, is the heart of the nation's most densely populated water tech cluster with over forty water-centric businesses, startups and academic and research organizations. The new facility is also closer to Rexnord's corporate headquarters.
The modern industrial design of the 3-story facility is an architectural reflection of the mission and vision of Zurn Industries - providing safe, efficient and innovative water solutions through building value and trust with superior knowledge of global markets. The project incorporates sustainable features combined with exposed steel, ceilings and mechanicals with several areas of polished concrete floor.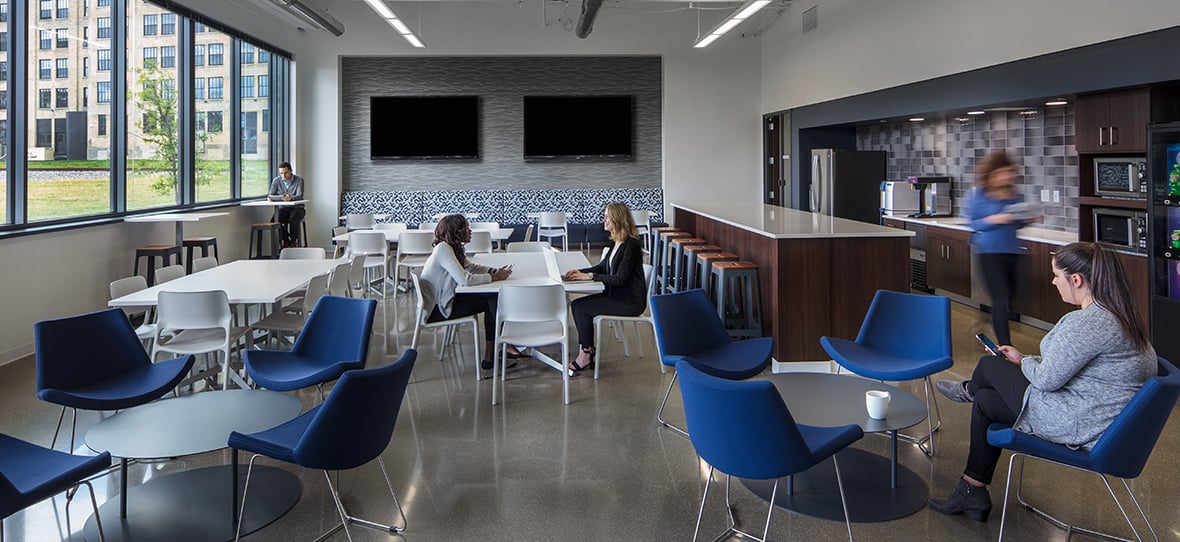 Features include:
Office Space
Conference + Enclave Rooms
Board Room
Training Spaces
Workout Facility
Collaboration + Kitchen Common Areas
Showcase Area
Rooftop Penthouse
Walk-Out Greenspace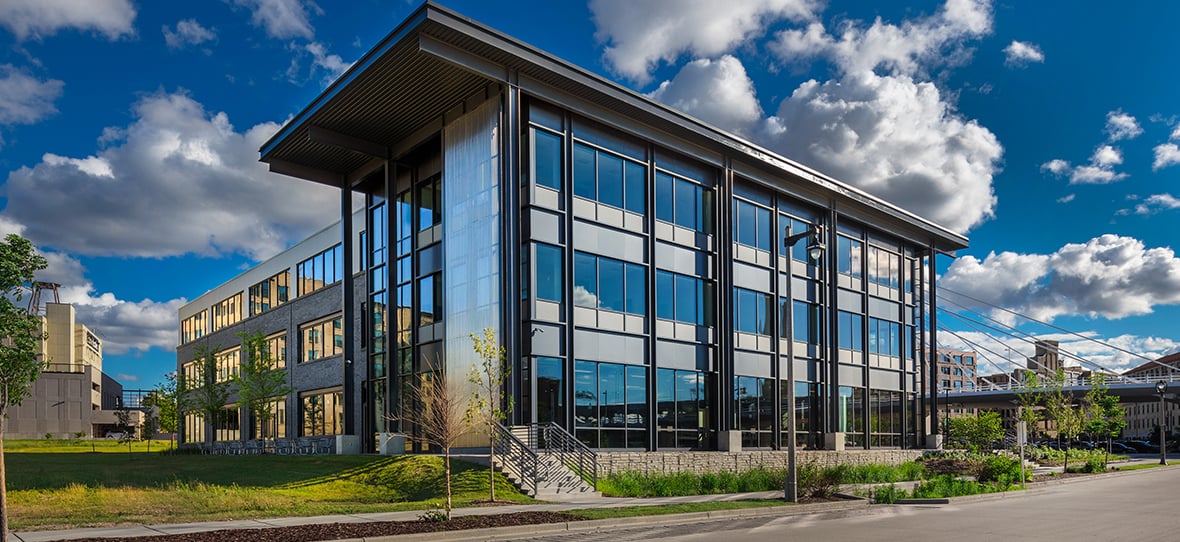 C.D. SMITH CONSTRUCTION. Finding solutions for corporations to thrive and strive to be innovative while meeting the needs of tomorrow.
---
About C.D. Smith
C.D. Smith Construction is an industry leader in safely providing the highest quality commercial construction services. Utilizing an integrated approach and self-performing trade services combined with technical expertise, our team serves as a solutions provider throughout all phases of a project, from planning through construction. With veteran leadership and a dedication to our employees and clients, we proudly place our name on projects of all sizes across the United States.
Visit www.cdsmith.com or follow us on Facebook, Twitter, LinkedIn, Instagram and YouTube.