Global Water Center
C.D. Smith served as a development partner for renovations to what is now the Global Water Center in Milwaukee, as well as provided Preconstruction, Construction Management and General Contracting services. What was once an old warehouse building was renovated into a first class loft office building, and is now the international headquarters for The Water Council, housing major corporations, universities, start-up companies and non-profits from all over the world, all working in the field of water research and technology.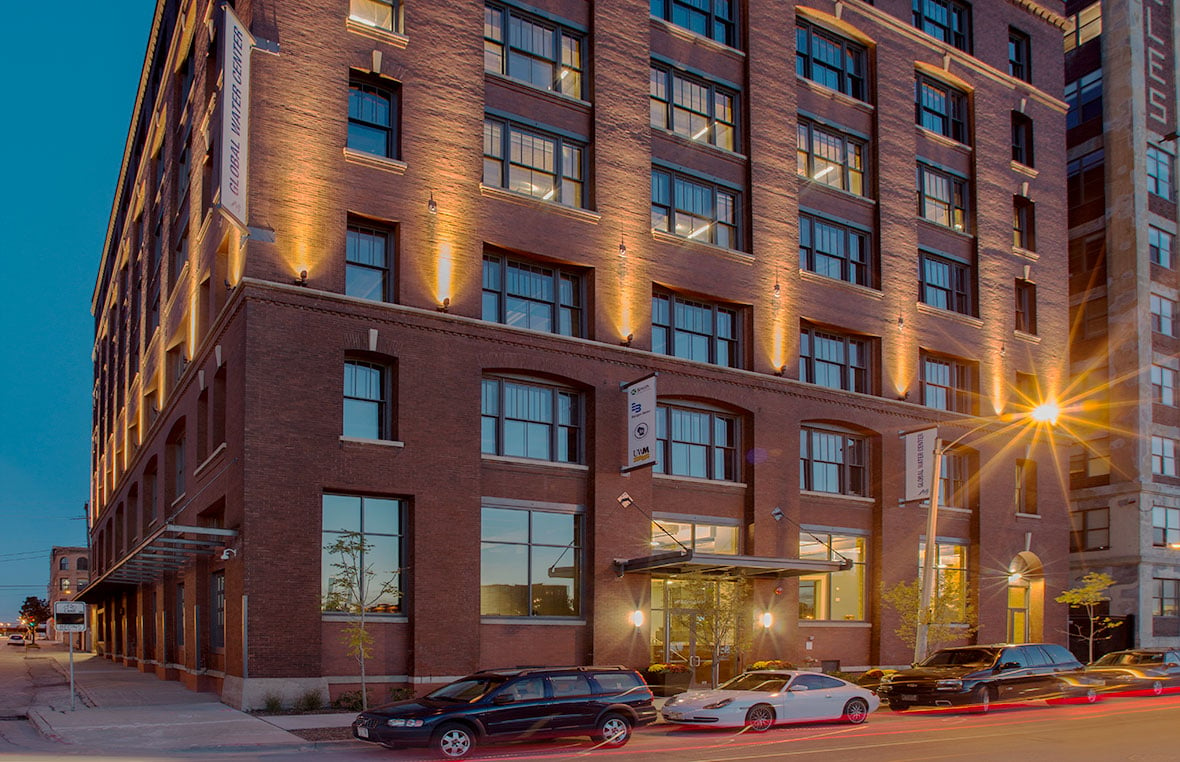 The Global Water Center is the world's only state-of-the-art water business and research facility. The seven-story R&D building achieved Silver LEED Certification from the U.S. Green Building Council and was the first commercial building to implement the Alliance for Water Stewardship's International Water Standard. It is a featured project on Kahler Slater's website, with sustainability cited as the main driver for the building design. Exposed timber ceilings showcase truth in materials and large windows invite natural light and allow for expansive views of downtown Milwaukee and Reed Street Yards.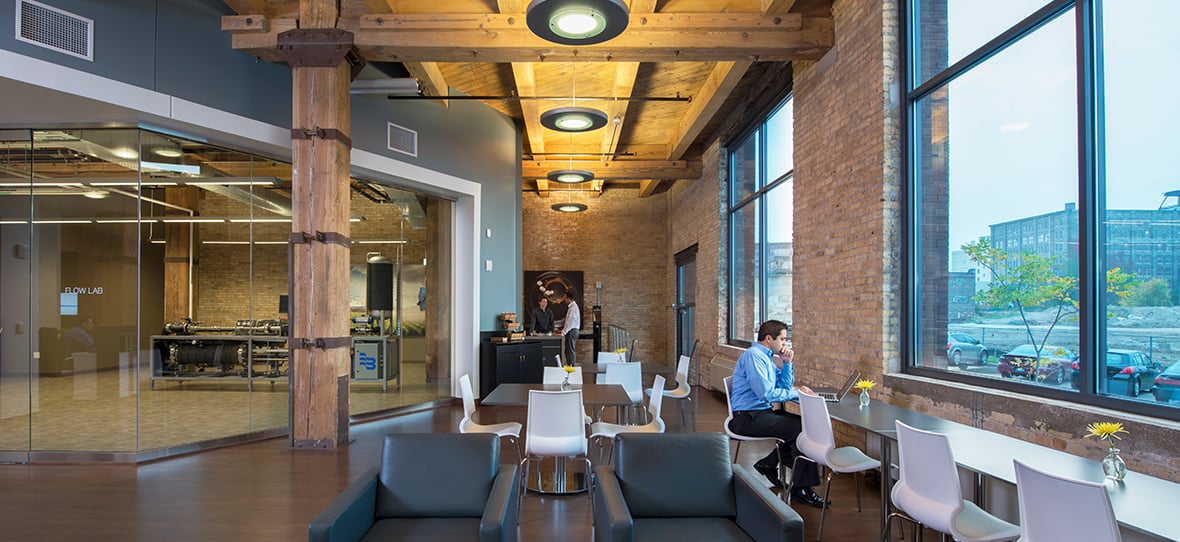 Features include:
Open Office Space
Common flow lab
44-person lecture hall
Exhibition space
Cafe
High-tech video conferencing room
Exposed timber ceilings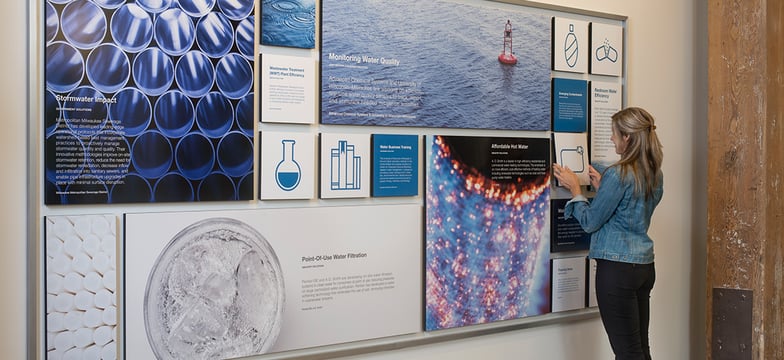 C.D. SMITH CONSTRUCTION. Finding solutions for corporations to thrive and strive to be innovative while meeting the needs of tomorrow.
---
About C.D. Smith
C.D. Smith Construction is an industry leader in safely providing the highest quality commercial construction services. Utilizing an integrated approach and self-performing trade services combined with technical expertise, our team serves as a solutions provider throughout all phases of a project, from planning through construction. With veteran leadership and a dedication to our employees and clients, we proudly place our name on projects of all sizes across the United States.
Visit www.cdsmith.com or follow us on Facebook, Twitter, LinkedIn, Instagram and YouTube.