As a senior in high school, Austin Ferch started an evening and weekend position with C.D. Smith Construction as a laborer. "I worked as a mason tender, mixing concrete, stacking brick, hauling, cleaning, sweeping and any other job assigned. The variety of tasks exposed me to different trades and the vast amount of skilled labor needed to complete a building project," he recalls.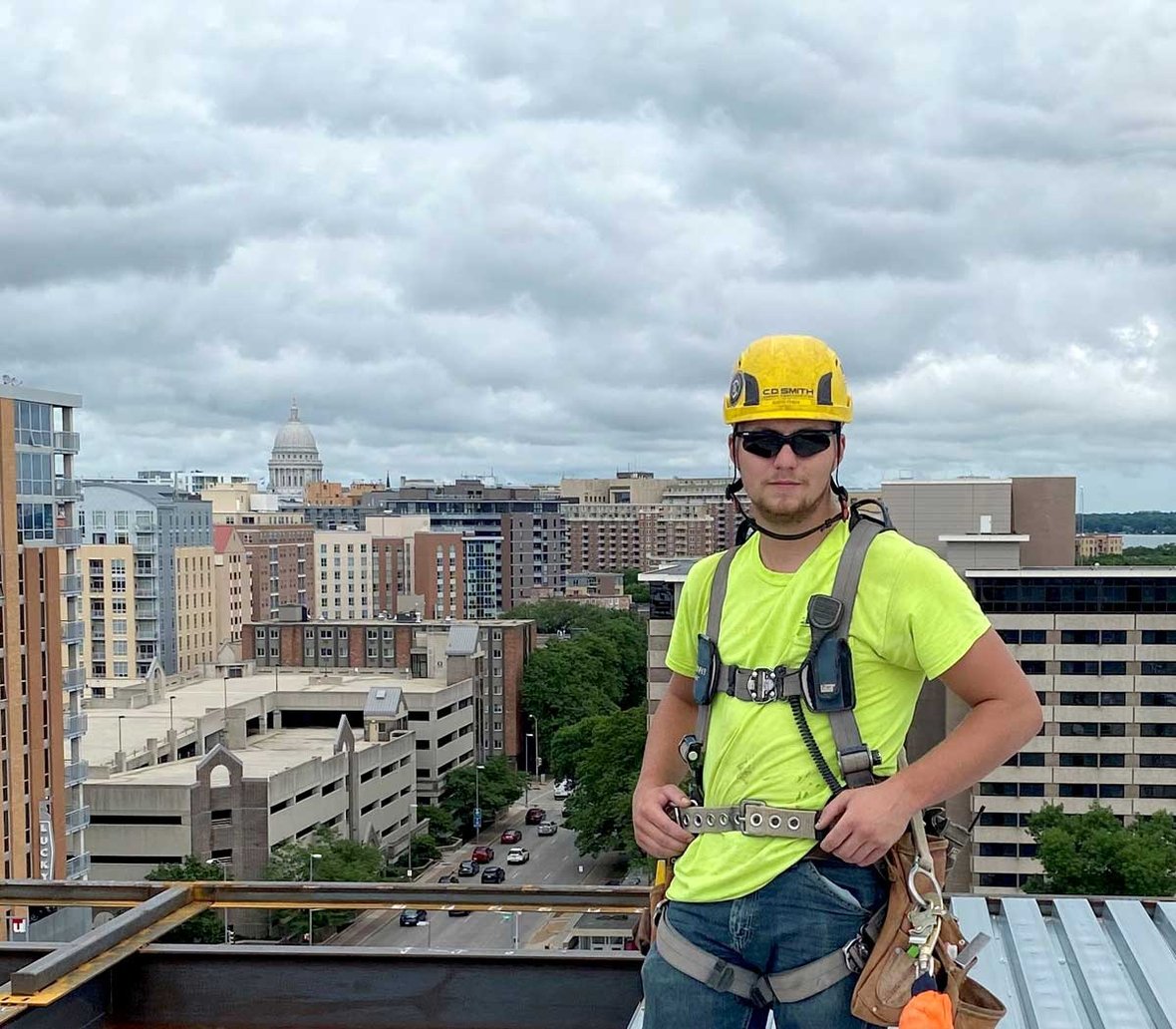 The camaraderie among the laborers, apprentice workers, journeymen and associated trade workers is cohesive and positive on C.D. Smith jobsites.
"I knew construction was a good fit for me and I wanted to earn more and learn more. My work ethic is to show up early and work hard. Do a job well, take constructive feedback and incorporate it into my learning." - Austin Ferch, Carpenter Apprentice, C.D. Smith Construction
"Because of his efforts and capabilities, Austin was offered a carpenter apprenticeship in 2020. He has worked on multi-family housing units, manufacturing facilities, elementary schools and mixed-use and industrial ventures," says Aaron Westhuis, Director of Field Operations for C.D. Smith Construction.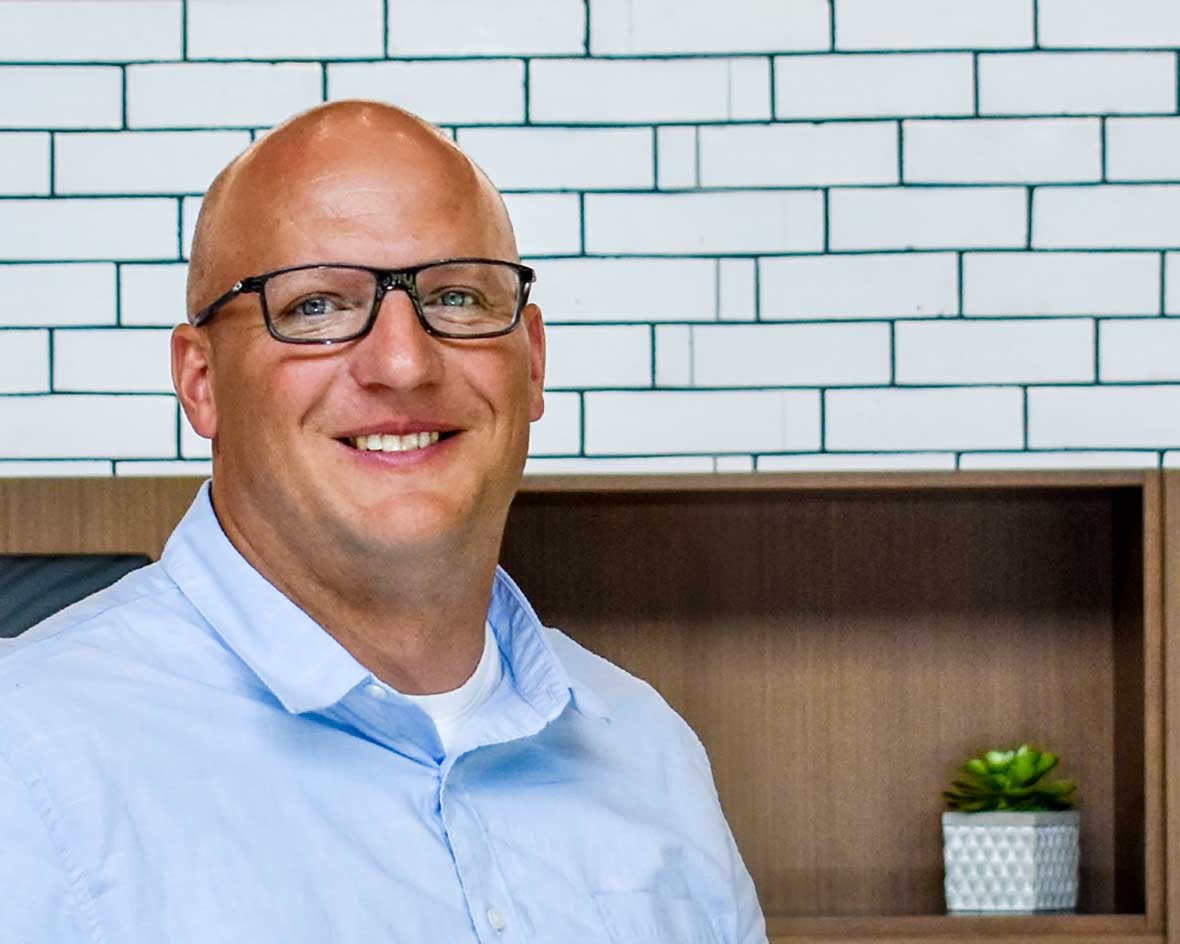 "My advice to someone interested in the construction trades is to be open to what is available," Aaron continues. "There are many aspects and careers to consider. Get on a jobsite and experience it. You will soon see there is not one set way or plan, and even 'the best-laid plans' may need to be adjusted. You need to pivot and be innovative. Everyone has something to bring to the job. No two project managers or superintendents are the same. Work hard. Set yourself apart with your skills and talents and most of all have a 'get it done right' attitude."
«•»
Follow C.D. Smith ON SOCIAL
#CDSmith #ThinkSafeWorkSafe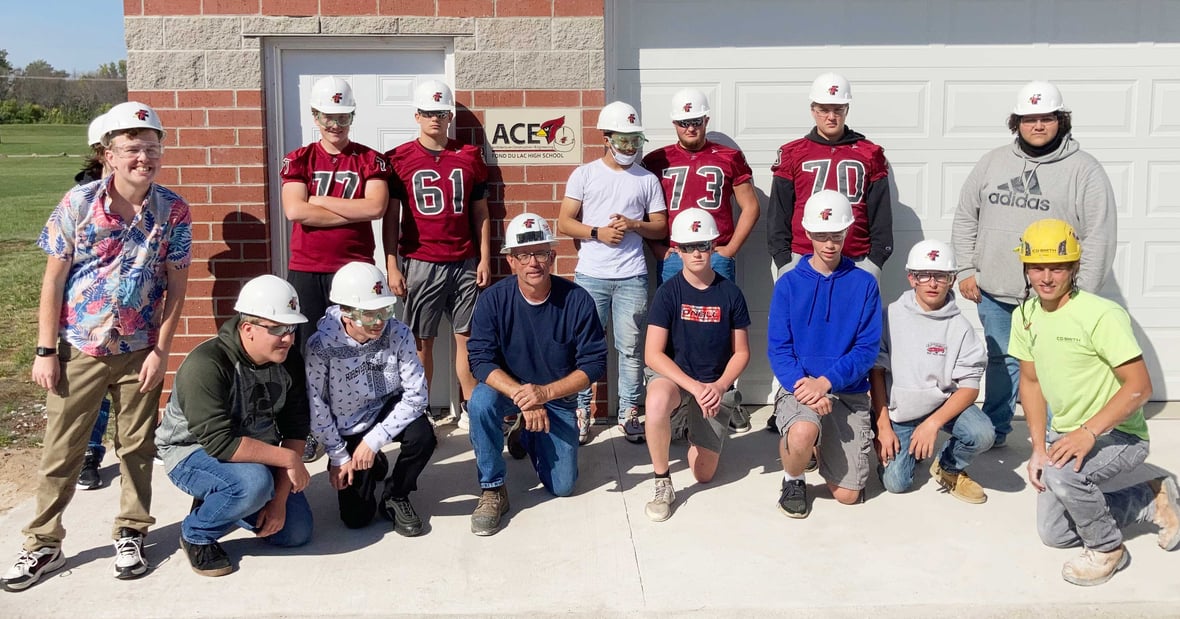 «•»
Follow C.D. Smith ON SOCIAL
#CDSmith #ThinkSafeWorkSafe

---
About C.D. Smith
C.D. Smith Construction is an industry leader in safely providing the highest quality commercial construction services. Utilizing an integrated approach and self-performing trade services combined with technical expertise, our team serves as a solutions provider throughout all phases of a project, from planning through construction. With veteran leadership and a dedication to our employees and clients, we proudly place our name on projects of all sizes across the United States.
Visit www.cdsmith.com or follow us on Facebook, Twitter, LinkedIn, Instagram and YouTube.
---
Beneath the Hard Hat®, our company press and blog, offers an intimate look at the people and stories that make C.D. Smith Construction. With the latest industry news and project updates, we share insights on the superior spaces we are safely delivering year-round. Our technical experts provide valuable tips and topics to help plan your next commercial project.

---
TRADE PARTNERS & BIDS |If you're interested in working with us or would like to request adding your company to our bidder's database, please complete our Trade Partners & Bids Form: Click Here.
---