Construction Industry & Skilled Trades Career Paths after High School
Earlier today our info@cdsmith.com inbox received an email from an earnest K12 student working on a research paper about career options after high school. Here's how it read.
From: K12 Student <student@k12.wi.us>
Sent: Wednesday, May 5, 2021
To: C.D. Smith Information <info@cdsmith.com>
Subject: Research
Hello, my name is K12 Student, and I am writing a research paper at school. I was wondering what the starting salary for a laborer is. The paper is about other opportunities kids have after high school, rather than going to college. I appreciate your time, Thank you.
I enjoyed the privilege of responding to this email for a couple of reasons. First, he's doing old school research, the way it used to be done, by acquiring information straight from the source. Second, he's bringing awareness to his fellow students about the immediate and ongoing opportunities in choosing a skilled trades career path in the construction industry.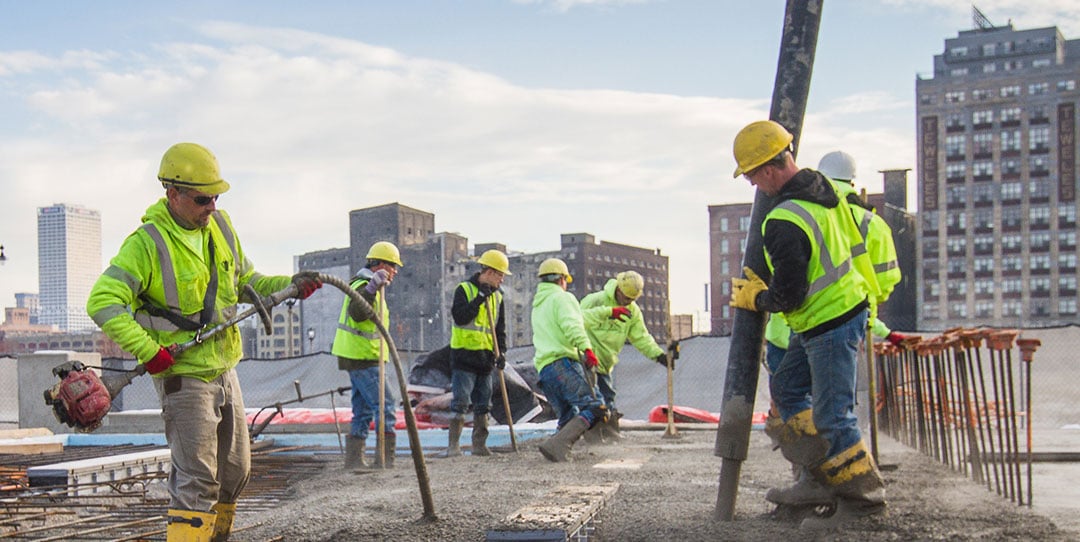 K-12 Academic and Career Planning (ACP) is part of the Department of Public Instruction (DPI) initiative of ensuring every child graduates with the tools necessary for making informed career decisions. C.D. Smith's School Partnership Program provides an inside peek and hands-on learning for K-12 students interested in careers in construction. We share in the DPI's vision of preparing students for high-wage, high-demand careers, so I had the information ready to help this student bring awareness to construction and skilled trade pathways.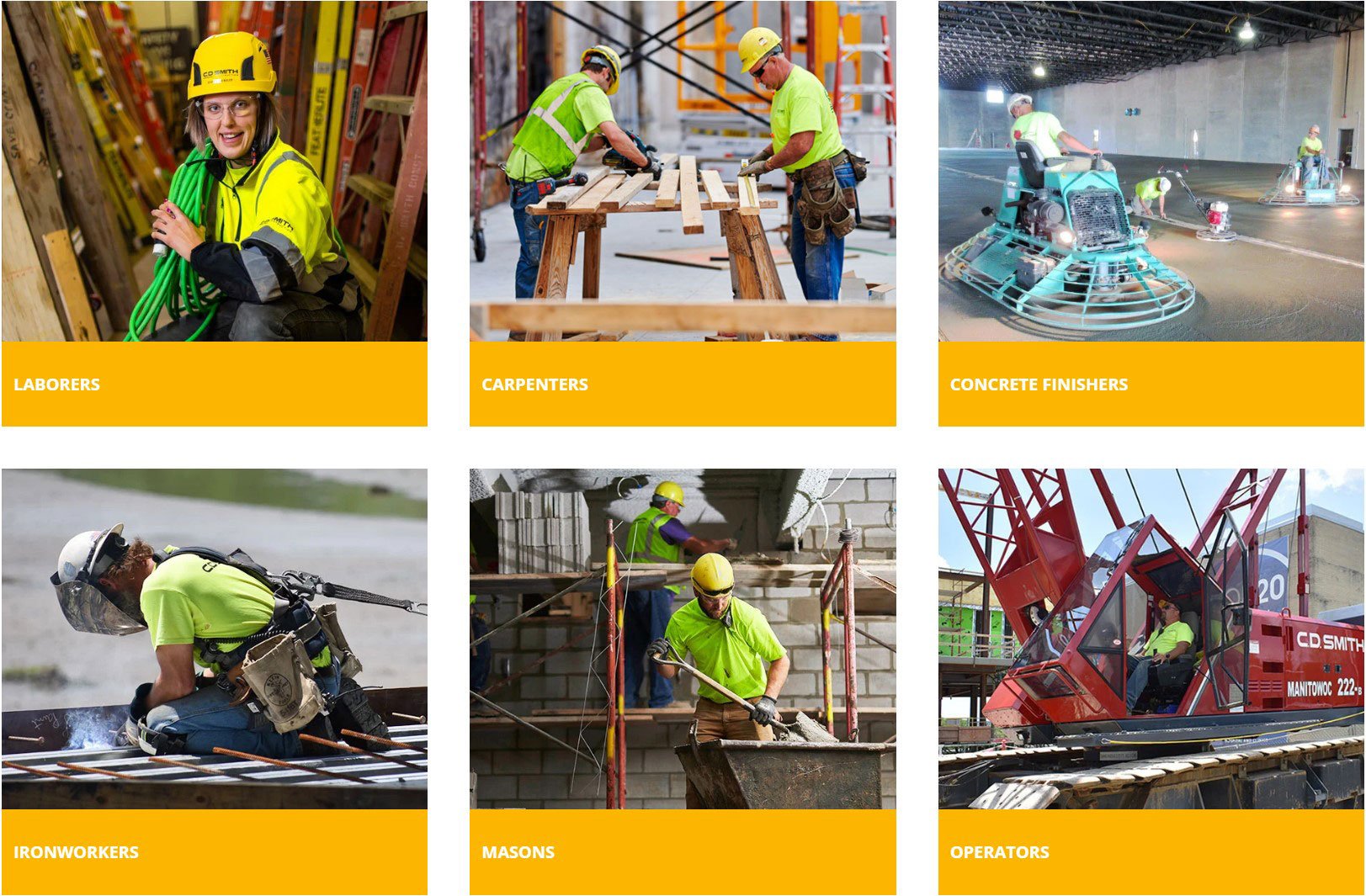 I responded by referencing our Field Careers page, where he could select a Laborer career path to reveal the wage range, benefits and career path. I suggested multiplying the low end of the wage range ($29.30-$34.06) by a 40 hour work week for 52 weeks a year for him to arrive at the annual income potential and wished him the best of luck. He politely responded in thanks.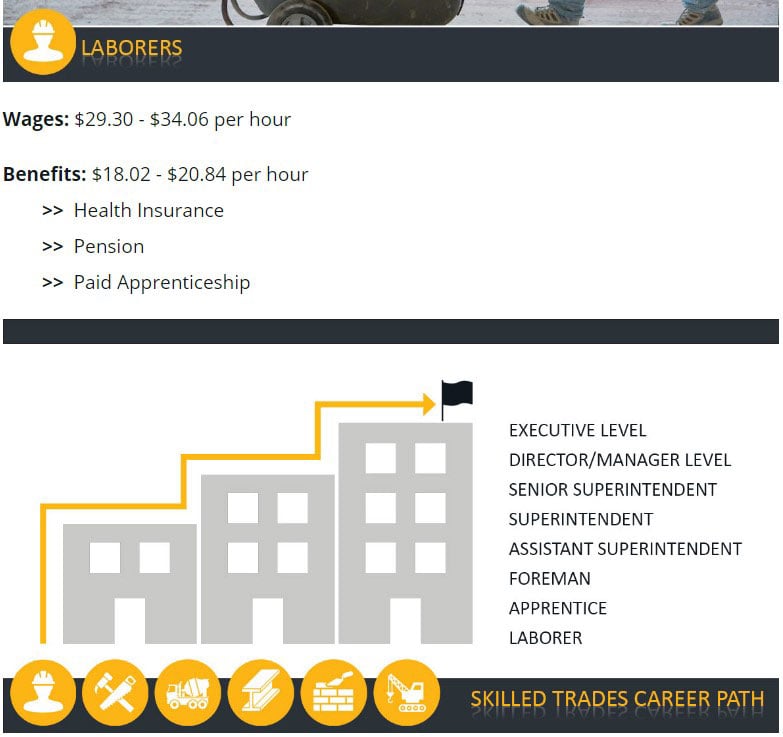 His email brightened my day and had impeccable timing. We're NOW HIRING in the field and just posted a Laborer opening on Friday afternoon. Make a comfortable living and build your retirement while earning your education. Learn more about field position wages, benefits, job training schedules, education hours, classroom requirements and the step-by-step stages of mapping out a skilled trades career path by going to our FIELD CAREERS or LABORERS page and APPLY TODAY.
---
Related Pages & Recent Skilled Trades Career Path posts from


Beneath the Hard Hat®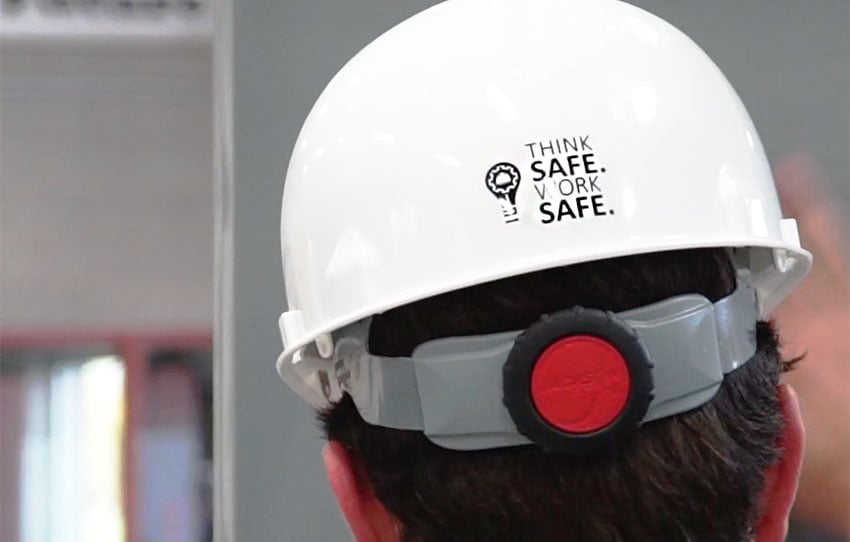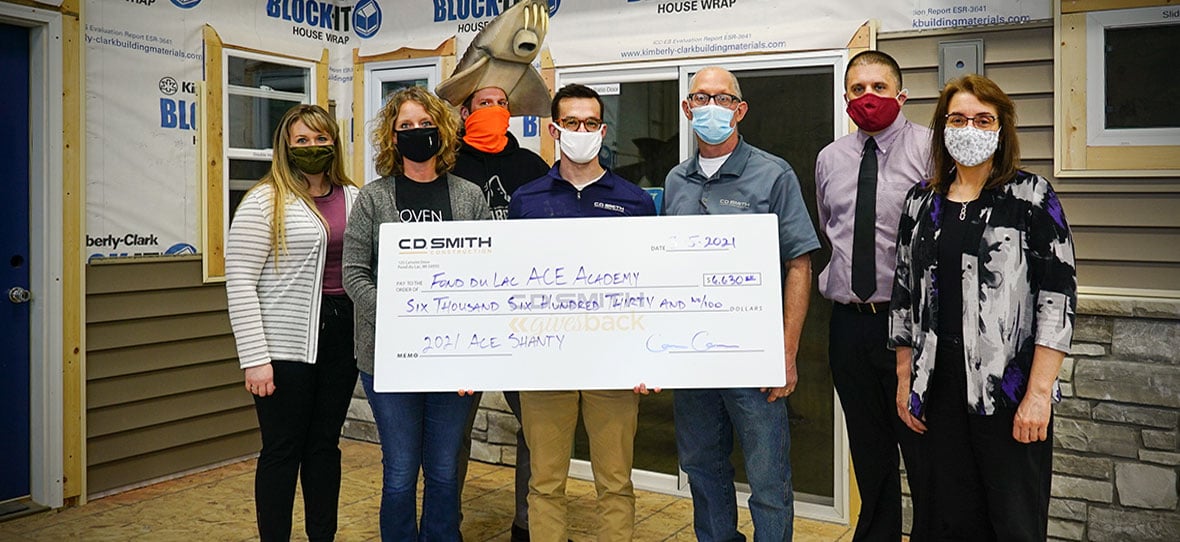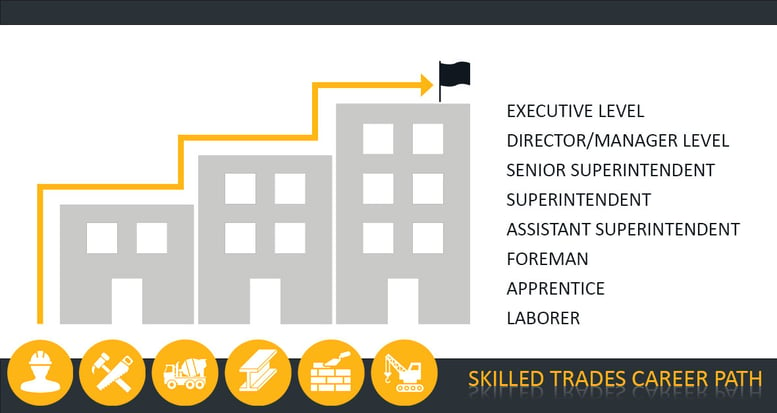 Composite Decks | Concrete | Flatwork | Machine Bases | Structural Concrete | Masonry | Precast Erection | Reinforcing Steel | Steel Erection | Specialty Coatings | Rough Carpentry | Finish Carpentry | Studs + Drywall | Heavy Equipment Operation | EIFS + Stucco | Earthwork
Our self-perform capabilities are a direct result of skilled trade career paths in construction. Are you looking to build your career with an industry leader in construction? We'd love to hear from you!