Building the Future: Construction Skilled Trades Youth Apprenticeships
On-the-job training is the future of construction apprenticeships and youth apprenticeships. Hands-on skill development, real-time relevance and the invaluable mentorship of experienced journey workers play a pivotal role in closing the skills gap and building a highly competent workforce for the future.
Wisconsin's Youth Apprenticeship (YA) program stands as a testament to the success of this approach, as it forms part of a broader statewide school-to-work initiative that equips students with the necessary tools for successful careers. By blending on-the-job learning with classroom instruction, YA offers high school juniors and seniors a unique opportunity to explore their chosen career paths.
Under the guidance of seasoned journey workers, students in the YA program receive practical training that forms the core of their apprenticeship. In fact, on-the-job training represents approximately 90% of the program, enabling participants to eventually become certified skilled workers in their respective fields.
Students and companies can engage in YA opportunities in any of 11 industry tracks, one of which is Architecture & Construction. Caleb is a local high school student in the Carpentry Youth Apprenticeship Program with us. His first jobsite is Moraine Park Technical College's Automation, Innovation, Robotics (AIR) Center Project and he will move on to a project for The School District of North Fond du Lac later in the summer.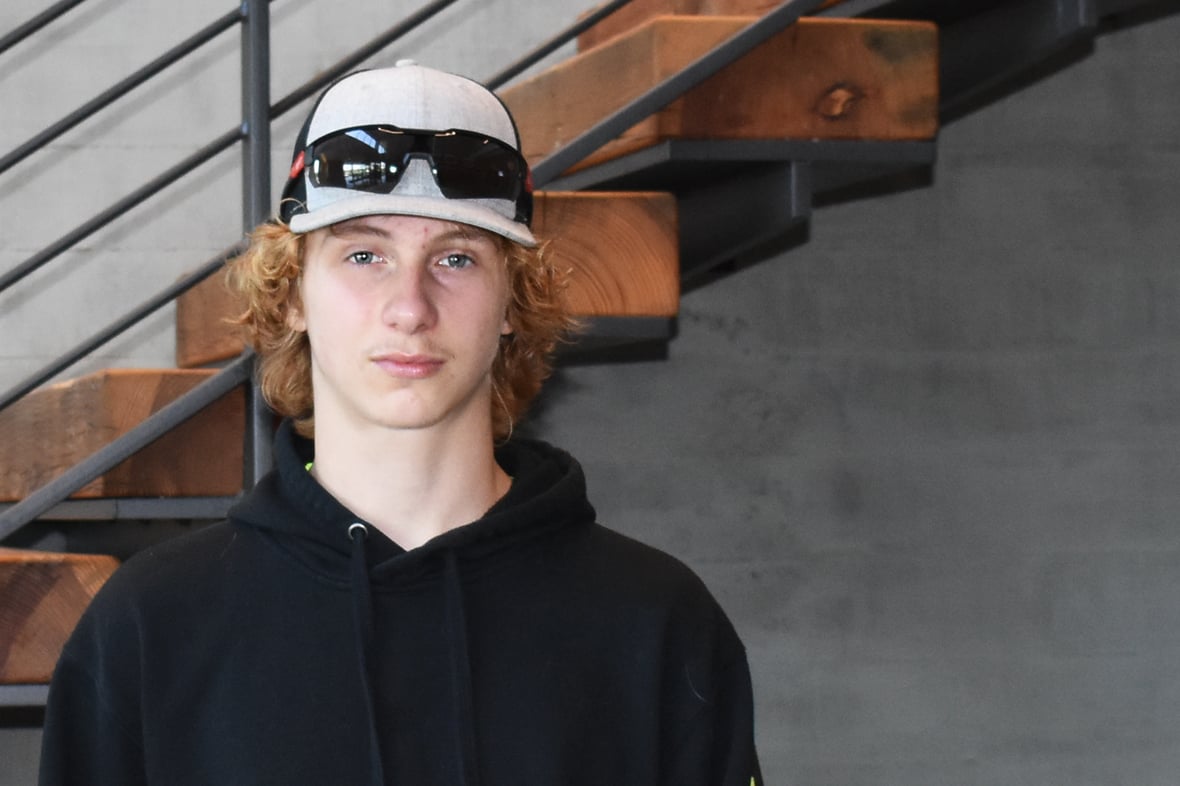 Throughout his apprenticeship, Caleb will acquire skills related to construction safety, drawings and blueprints, materials, tools and general worksite procedures, all while adhering to industry safety and security standards. The YA Program not only imparts these skills but also reinforces our Think Safe. Work Safe.® culture, ensuring that safety is a top priority. As part of their training, first-year Youth Apprentices must complete a First Aid Certification and Occupational Safety Health Administration (OSHA) 10 or 30 Certification.
The true strength of the apprenticeship lies in the on-the-job mentorship that accompanies the completion of these competencies, complemented by classroom instruction. This holistic approach ensures that students are fully engaged in learning a highly skilled trade that will pave the way for their future success.
Together, we are empowering students like Caleb with invaluable real-world experiences in the construction industry. We extend our warmest congratulations and heartfelt gratitude to Caleb for embarking on his Carpentry Fundamentals Youth Apprenticeship with us. By taking this bold step, Caleb is forging a path towards a promising future, while simultaneously contributing to the growth and prosperity of the construction industry.
Date: June 16, 2023 | Author: Grace Fowler
«•»
Follow C.D. Smith ON SOCIAL
#CDSmith #ThinkSafeWorkSafe
«•»
IN THE NEWS & Beneath the Hard Hat®
BUILDING CAREERS: 2023 SKILLED TRADES CONSTRUCTION GRANT WINNERS | Beneath the Hard Hat® Press & Blog 06.01.2023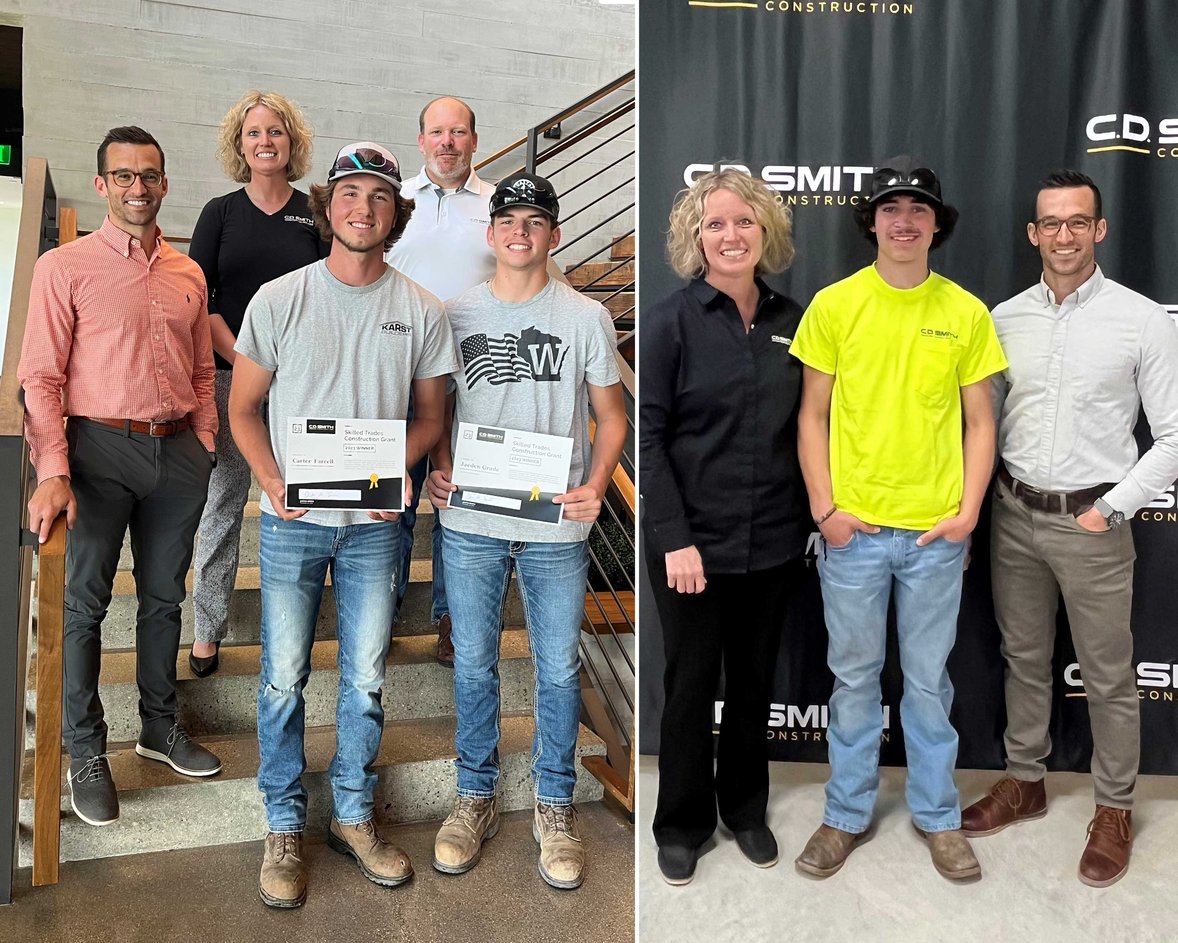 ---
BUILDING SCHOOLS WITH EXCELLENCE: HORIZON AWARD-WINNING ACE PROGRAM

| Beneath the Hard Hat® Press & Blog 06.01.2023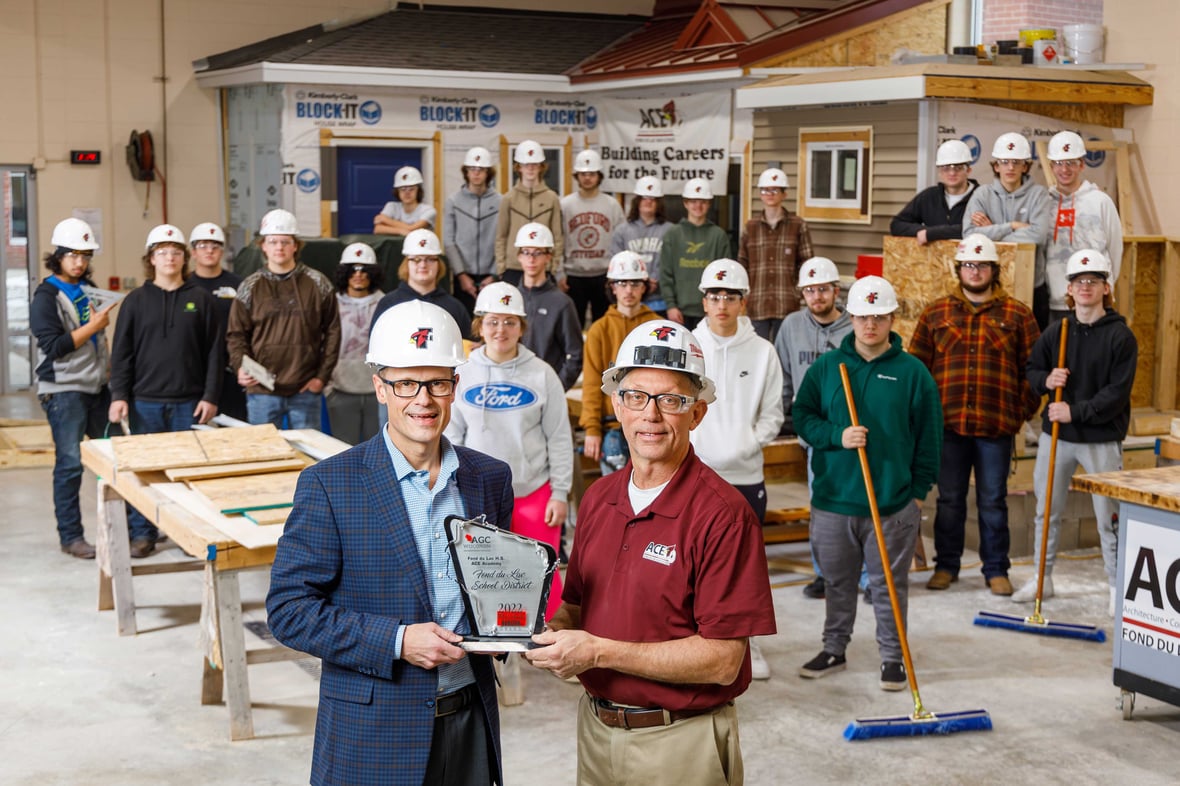 ---
BUILDING FUTURES: ACE ACADEMY APPRENTICE SIGNING + GRANT SUPPORT

| Beneath the Hard Hat® Press & Blog 05.25.2023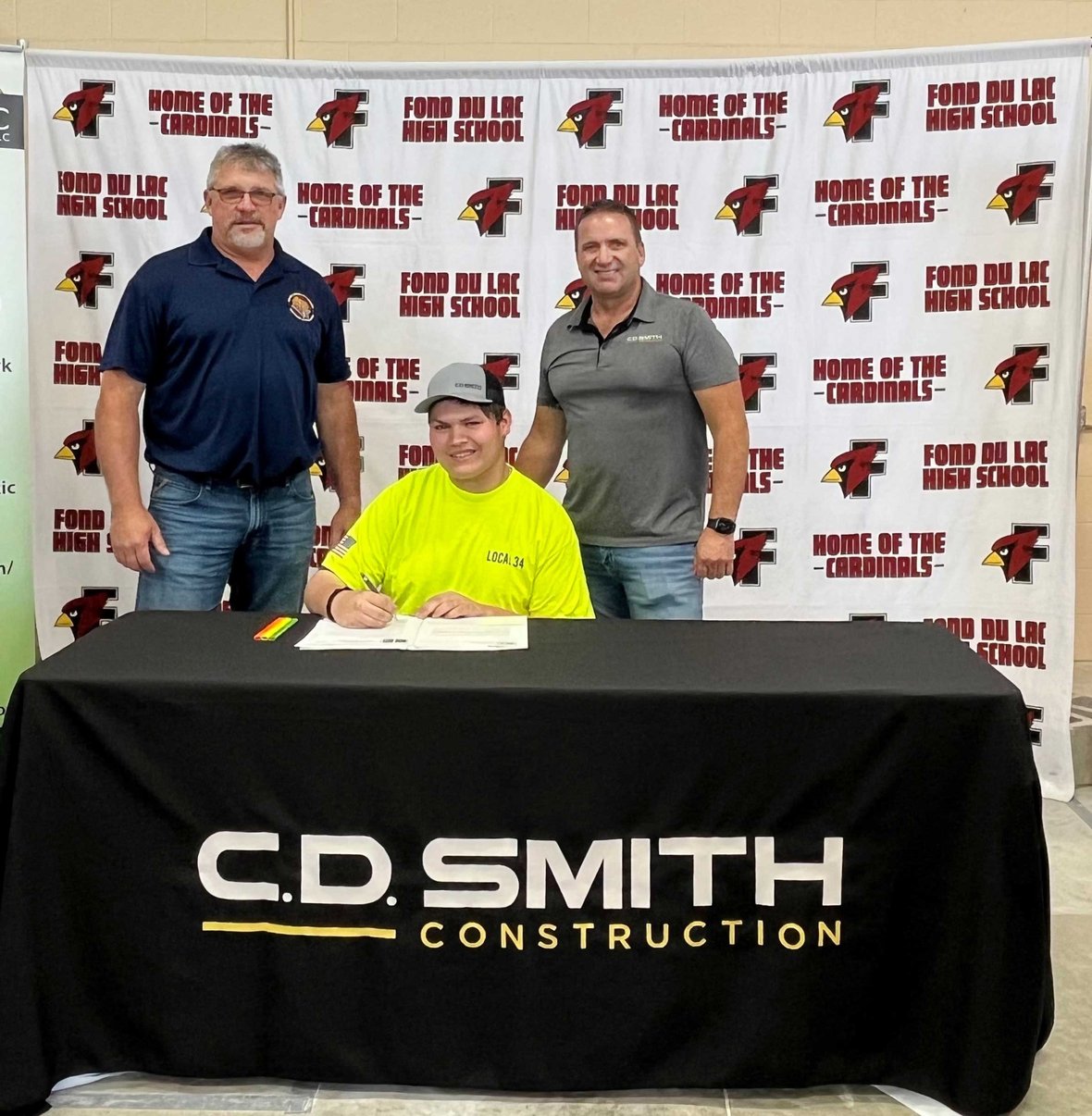 ---
ACE ACADEMY'S MASONRY WEEK PREPARES CONSTRUCTION STUDENTS FOR SKILLED TRADES | Beneath the Hard Hat® 05.10.2023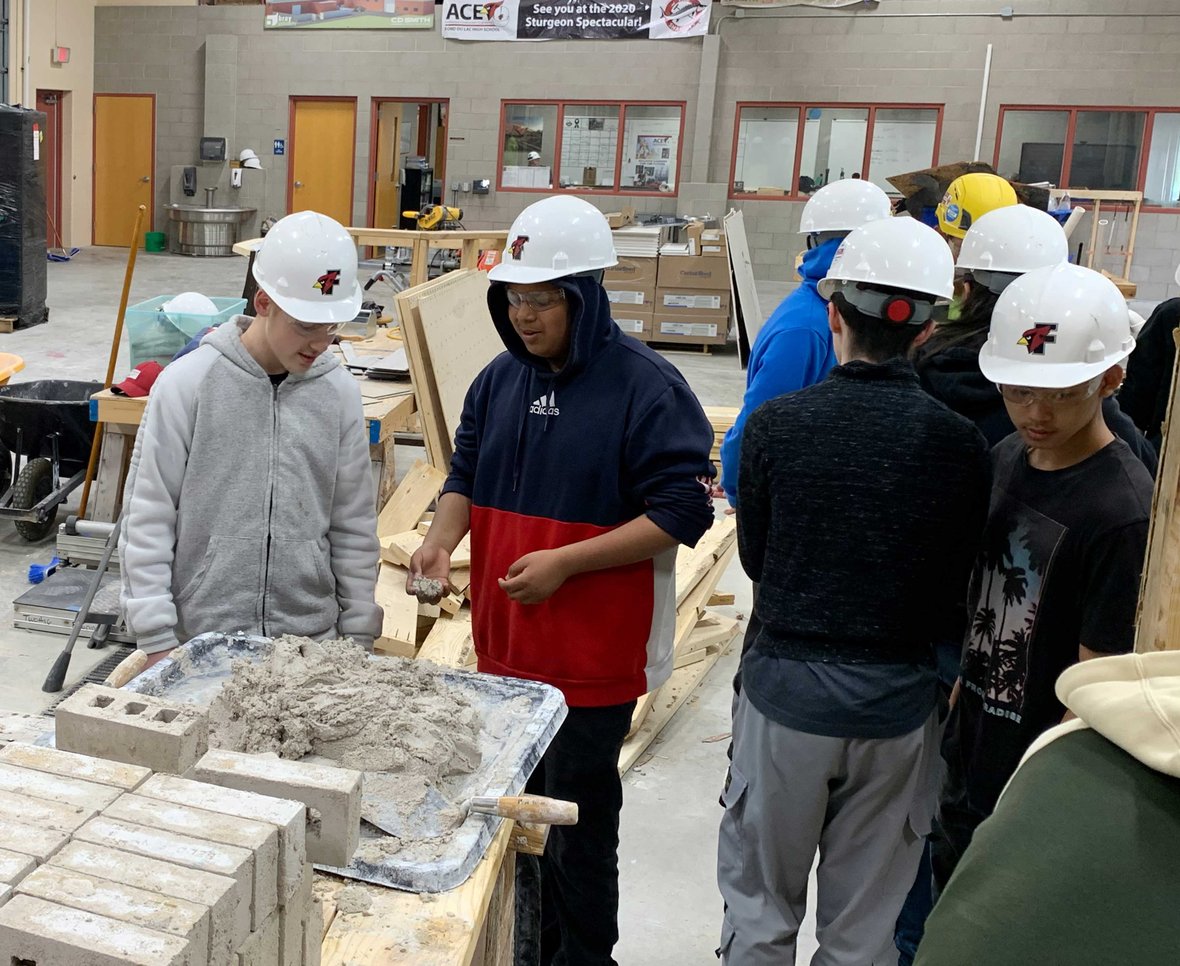 ---
FOND DU LAC SCHOOL DISTRICT RECEIVES 2022 BUILD WISCONSIN HORIZON AWARD
| Associated General Contractors of Wisconsin: BUILD Wisconsin Awards 10.18.2022
---
C.D. SMITH'S K-12 SCHOOL PARTNERSHIPS FOR CONSTRUCTION EDUCATION AND SKILLED TRADE CAREER PATHWAYS | Beneath the Hard Hat® 02.04.2021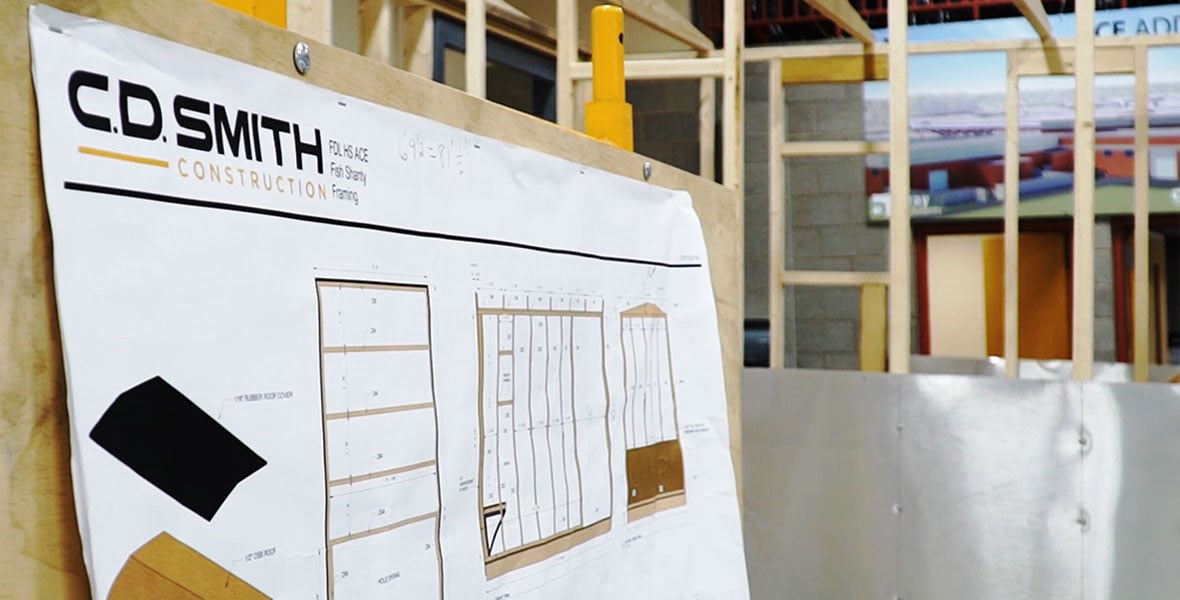 ---
FIELD CAREERS: Building Your Skilled Trade Career Path | cdsmith.com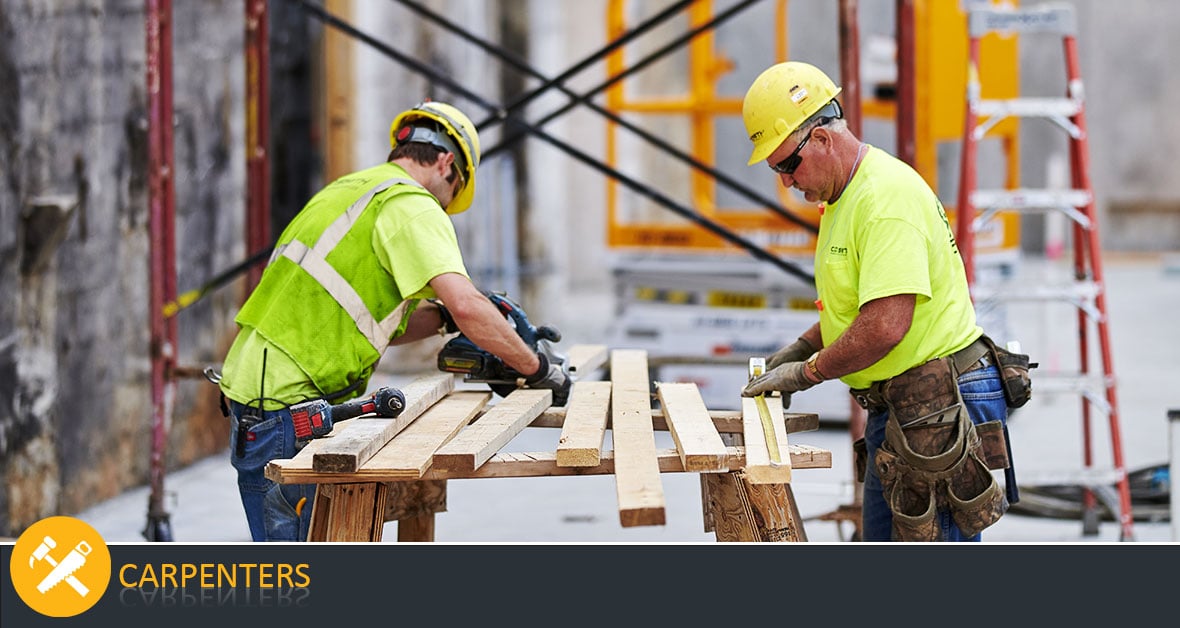 ---
Carpenter Apprenticeship: 4 years
Education Hours: 7,000 on-the-job training + 160 classroom
Career Path: Apprentice > Journeyman > Leadman > Foreman > Assistant Superintendent > Superintendent
Training Schedule: Year-round classes, one week every three months
Duties Include:
• Constructing steel and wood stud walls
• Building concrete forms
• Laying out site with Trimble
• Installing cabinets and doors
• Hanging and finishing drywall
• Assisting Superintendent
---
Architecture and Construction | Carpentry Youth Apprenticeship Program
Duties for a YOUTH Apprenticeship (YA) Include:
For Carpentry Fundamentals youth apprentices, the journey involves completing a series of fifteen Carpentry Fundamentals Competencies, as well as at least one Carpentry Specialty Competency. These competencies are mastered with guidance in the first year and progress to more independent completion in the second year. Carpentry Specialty Competencies encompass tasks such as finish framing or forming, interior finishing and exterior finishing. Meanwhile, Carpentry Fundamentals Competencies include:
Follow safety procedures
Read construction drawings and plans
Interpret symbols and procedures
Contribute to a job task plan
Work as a member of a construction team
Prepare work area for construction
Select construction materials
Use hand and light-duty tools
Use power tools and equipment
Perform materials handling
Install materials per job specifications
Perform construction measurements
Maintain a clean and safe work area
Clean up jobsite
Practice quality craftsmanship
---