Leadership Fond du Lac and C.D. Smith Gives Back at Tails for Life
We want to congratulate Mercedes Tucker on her recent completion of the Leadership Fond du Lac program through Envision Greater Fond du Lac.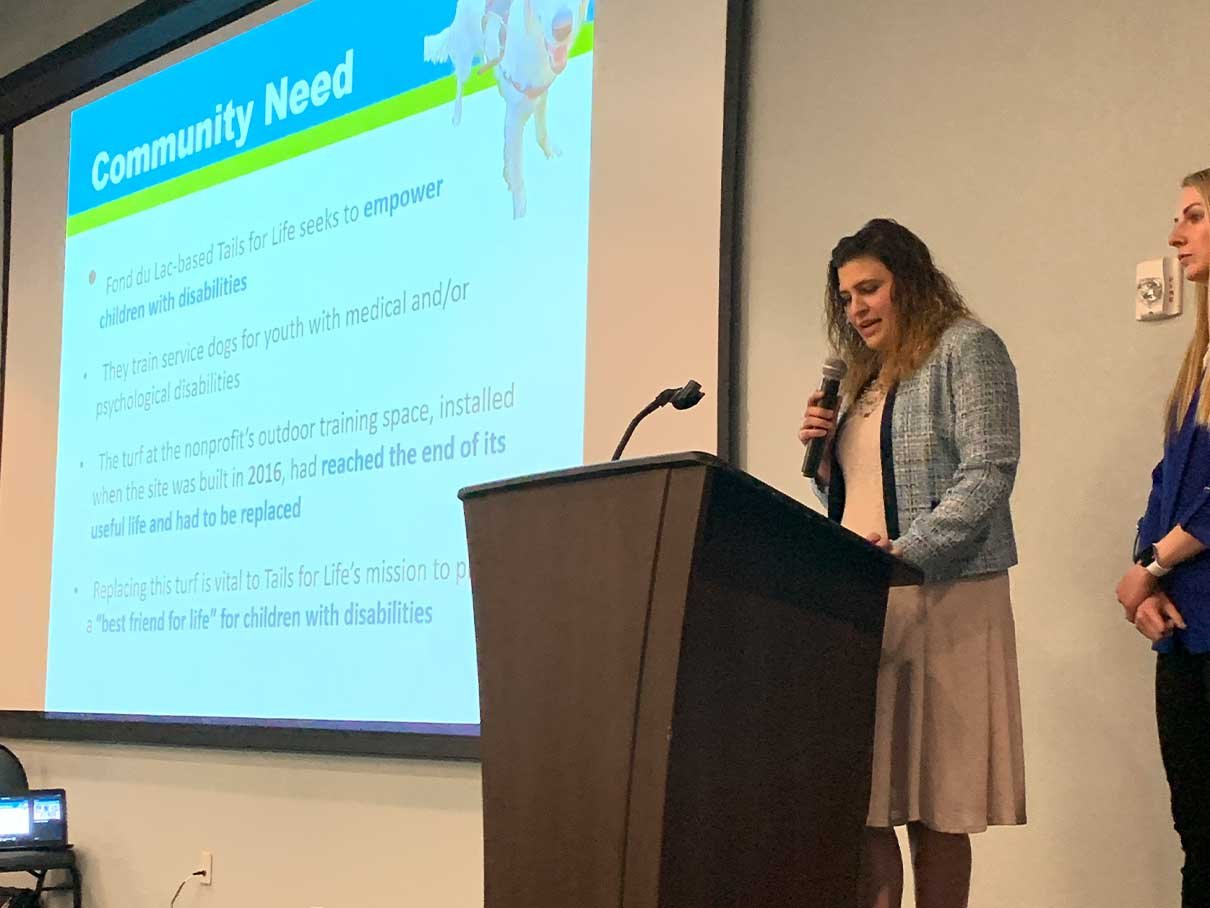 Leadership Fond du Lac is a nine-month community-based program that provides information and experience to a diverse group of individuals willing to make a lasting commitment of service to the city and county of Fond du Lac.

As part of the Leadership Fond du Lac program, class members gain experience in team building, community problem solving and issue resolution. At the same time, they contribute to the greater Fond du Lac area by completing a community service project within a smaller group.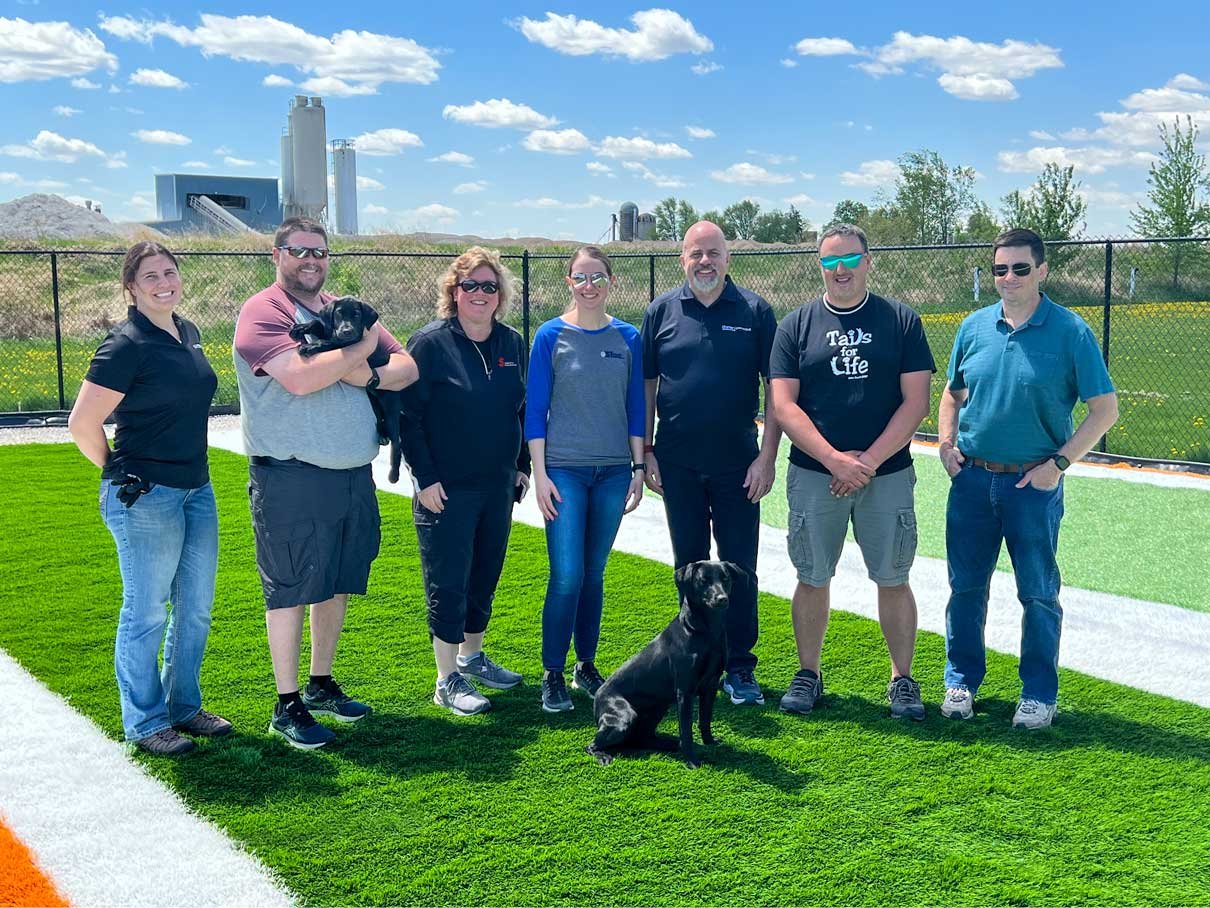 Mercedes and her team selected to replace the worn turf at Tails for Life, a non-profit organization dedicated to training service dogs to service the needs of children with medical or psychological disabilities.

In 2016, the non-profit installed used turf in their outdoor training space. After eight years of heavy use, holes and widespread deterioration became evident, and the existing turf had reached the end of its useful life.

The Leadership Team, Turf for Tails, set out an ambitious goal to raise $11,500.00 to cover the cost of purchasing, shipping, disposal and installing new turf. The Turf for Tails team also provided physical labor to remove the existing turf.

On Monday, May 16th, nearly a dozen volunteers rallied together to remove one ton of old turf, including a small team of C.D. Smith Gives Back Volunteers.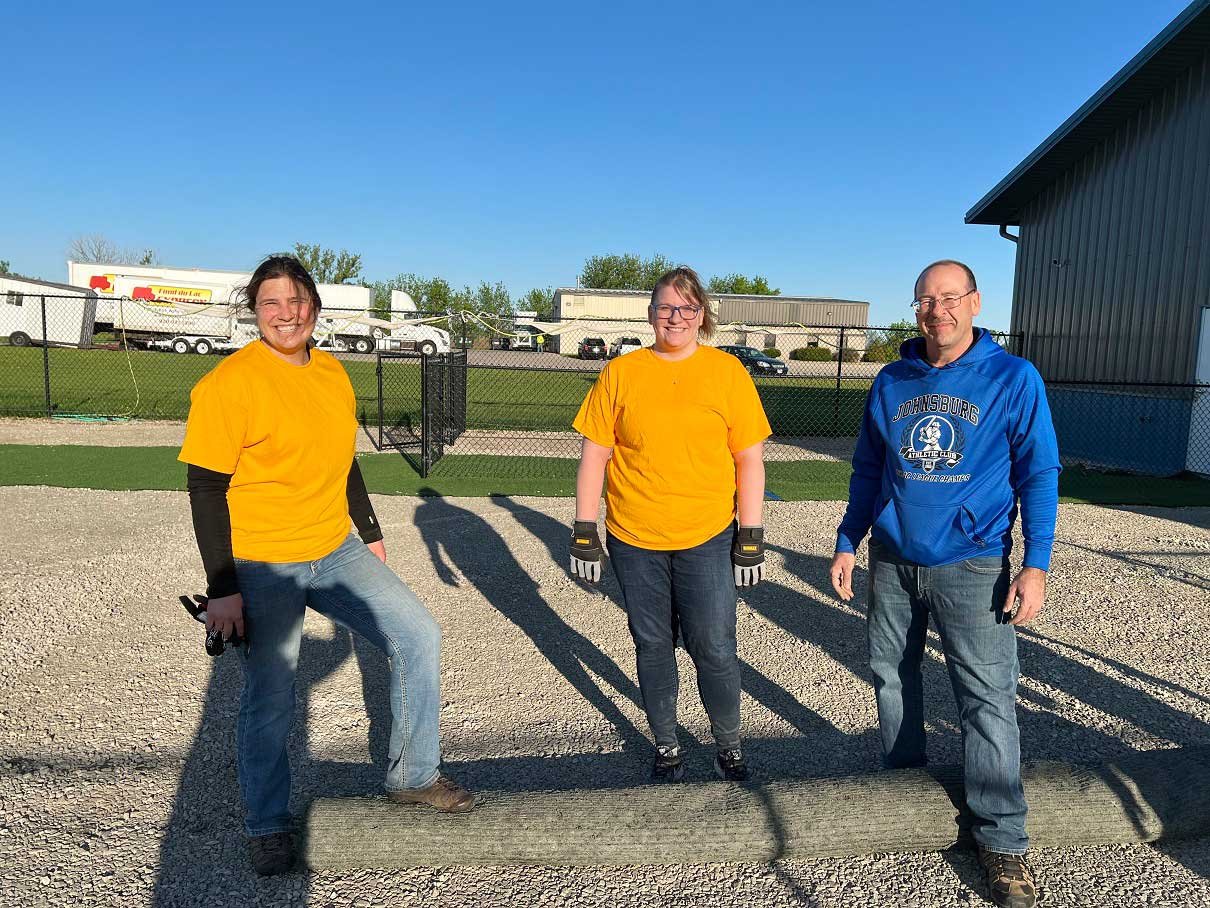 Through the Give Back Days program, Danielle Dahms, Ken Kempf and Mercedes donated their time and labor to cut, rip, tear, drag and dump old turf to prep the site for the new turf installation.

By mid-day, the installation of the new turf was ready to begin and was completed later that day.

The Leadership Fond du Lac program concluded on Wednesday, May 18th, with a graduation ceremony. Five leadership teams presented their community projects before receiving a certificate of completion and a Leadership Alumni pin.

Congratulations to all the Leadership Fond du Lac graduates and the non-profit organizations each Leadership team supported.