Help for the Homeless Hygiene Drive: C.D. Smith Construction Gives Back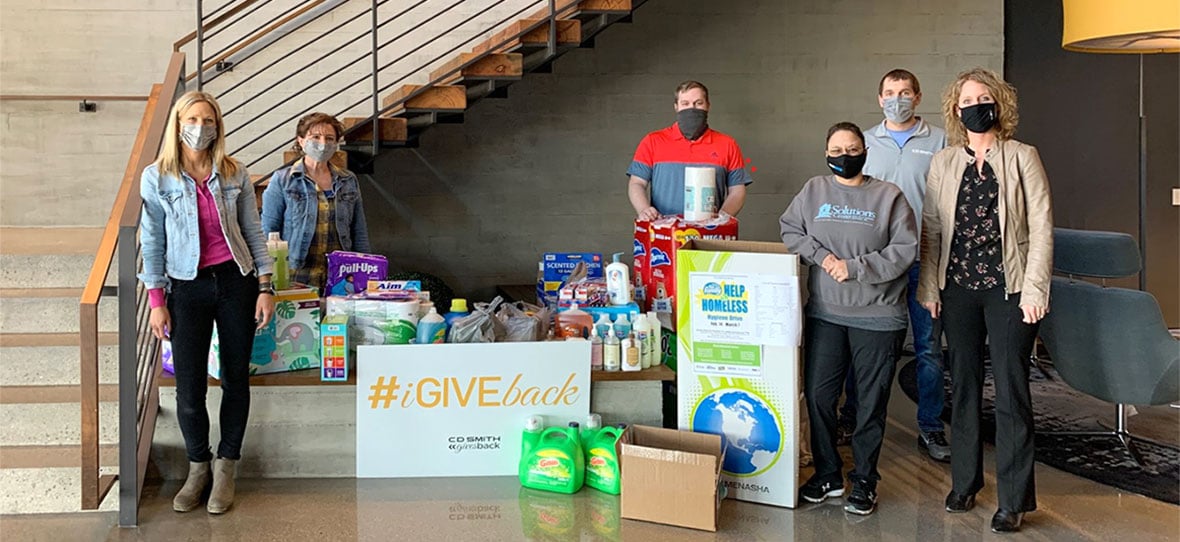 C.D. Smith supported this year's Help for the Homeless Hygiene Drive, in partnership with the Solutions Center of Fond du Lac, by collecting donations at our Fond du Lac Corporate office. Sincere thanks to all of the team members who donated personal care, laundry and cleaning supplies. Fond du Lac County crisis agencies' shelters and services are in demand every day, and our contributions helped supply those they serve.
If you missed the Help for the Homeless hygiene drive but would still like to donate, you can find additional opportunities to donate from the Solutions Center website's Take Action tab. Thank you for giving back to the communities where we live and work with C.D. Smith Construction.
---
Our Community | Giving Back and Building Strong Communities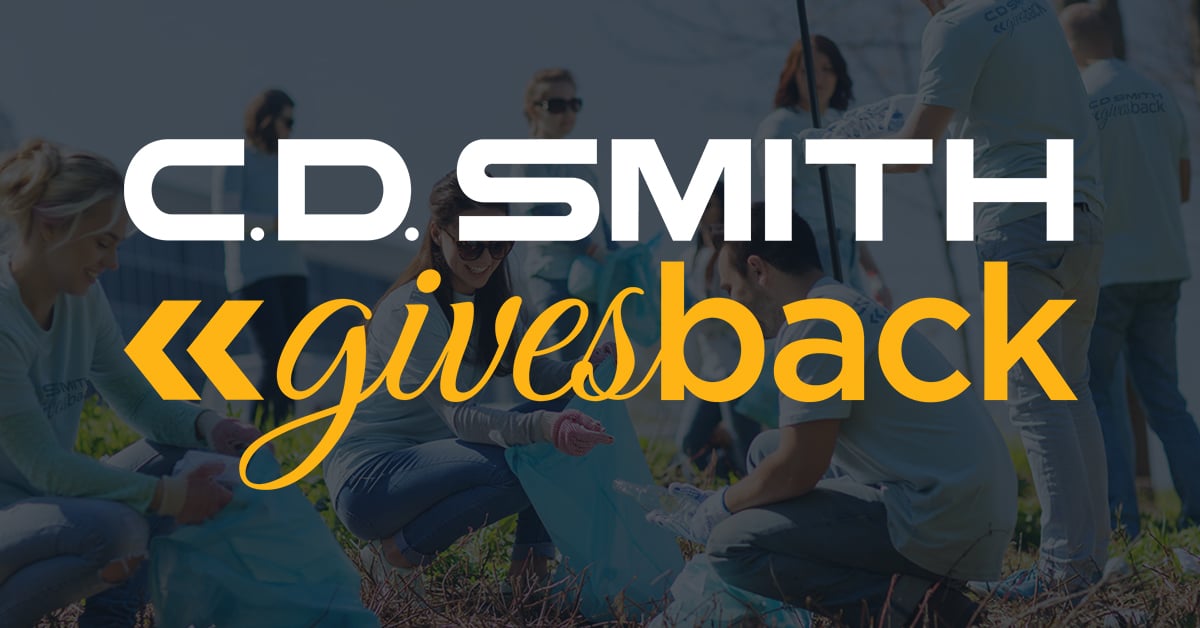 At C.D. Smith, we believe it is our responsibility to intentionally manage the impact we have on the environment, humanity and the communities with which we live and work in. Our commitment is to engage and empower every employee to live our values; to inspire every employee to give back, ensure sustainable business practices and create an inclusive work environment.
Visit OUR COMMUNITY page to learn more about how we get involved and recognize the importance of giving back. Discover more C.D. Smith Gives Back stories by clicking to our most recent Beneath the Hard Hat blog posts listed below.
C.D. Smith Presents ACE Shanty Raffle Proceeds for Building Construction Trades Education Program
Giving Back to Camp Anokijig for Outrageous Summer Fun in 2021
Police K-9 Take Over Training at Old C.D. Smith Construction Office
C.D. Smith Construction | K-12 Partner Building Skilled Trade Careers
Big Brothers Big Sisters of Fond du Lac County Names Jasen Anhalt as Big of the Year!