Milwaukee Mayor's Design Awards Honor Rite-Hite & Ascent Projects
Milwaukee, Wis. - (May 24, 2023) The City of Milwaukee recently hosted its highly anticipated annual Mayor's Design Awards, honoring exceptional achievements in architecture, urban design, and the art of creating vibrant, experiential spaces. The ceremony showcased remarkable projects that contribute to the city's dynamic and evolving landscape.
Among the standout winners were Rite-Hite and Ascent projects, which captured both the judges' and public's attention. These projects embody an innovative and forward-thinking approach to design that is reshaping Milwaukee's urban fabric.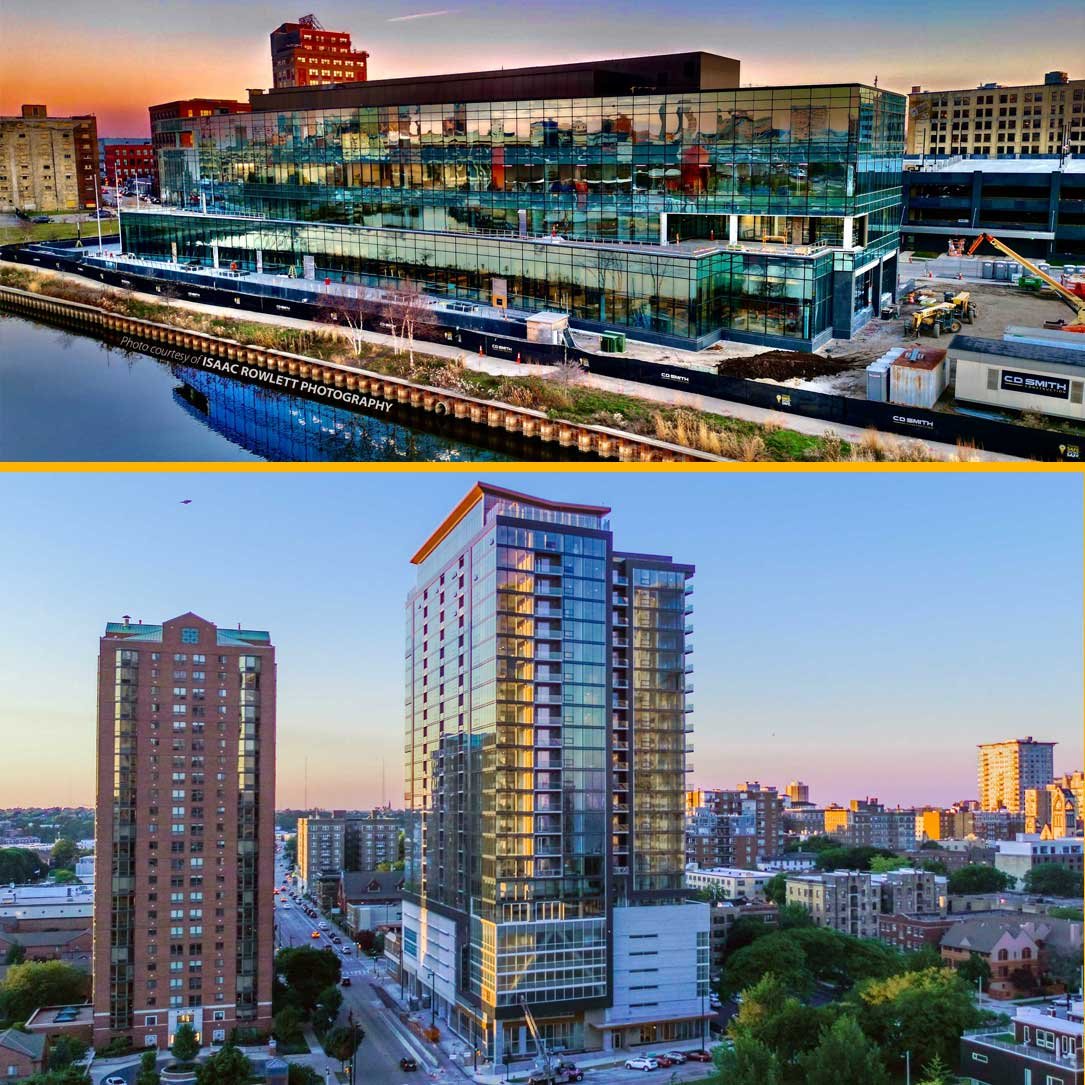 Rite-Hite, a global industrial manufacturing leader, received recognition for its cutting-edge headquarters located in the Walker's Point neighborhood in Milwaukee. The facility showcases a stunning integration of aesthetics, sustainability and functionality. Incorporating energy-efficient features such as solar panels, rainwater harvesting systems and advanced insulation, Rite-Hite's headquarters align with Milwaukee's vision of becoming a greener, more environmentally-conscious city.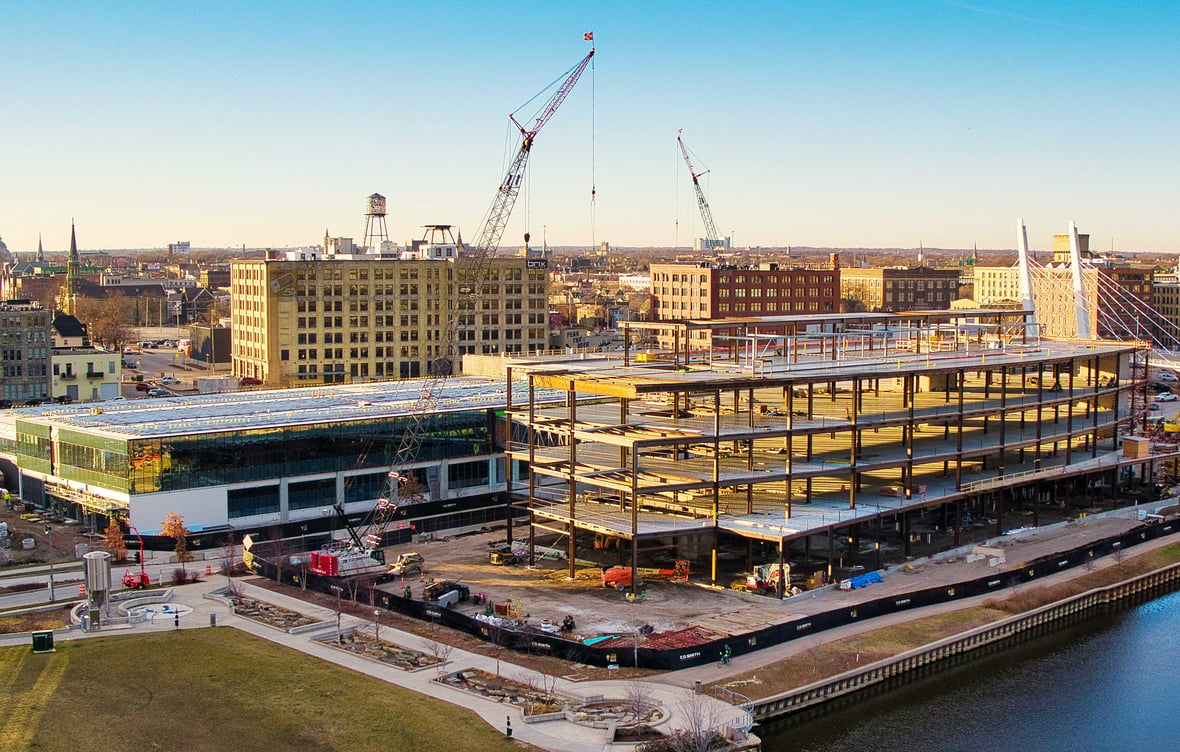 The Ascent project, the world's tallest hybrid mass timber building and an impressive luxury apartment tower situated in downtown Milwaukee, also claimed a well-deserved accolade. The Ascent stands as a symbol of modern elegance and sophistication. Its sleek design harmoniously merges with the surrounding historic buildings, paying homage to the neighborhood's architectural heritage. Ascent MKE's impact extends beyond its aesthetic appeal, as it has put global attention on Milwaukee while adding a distinctive element to the city's iconic skyline.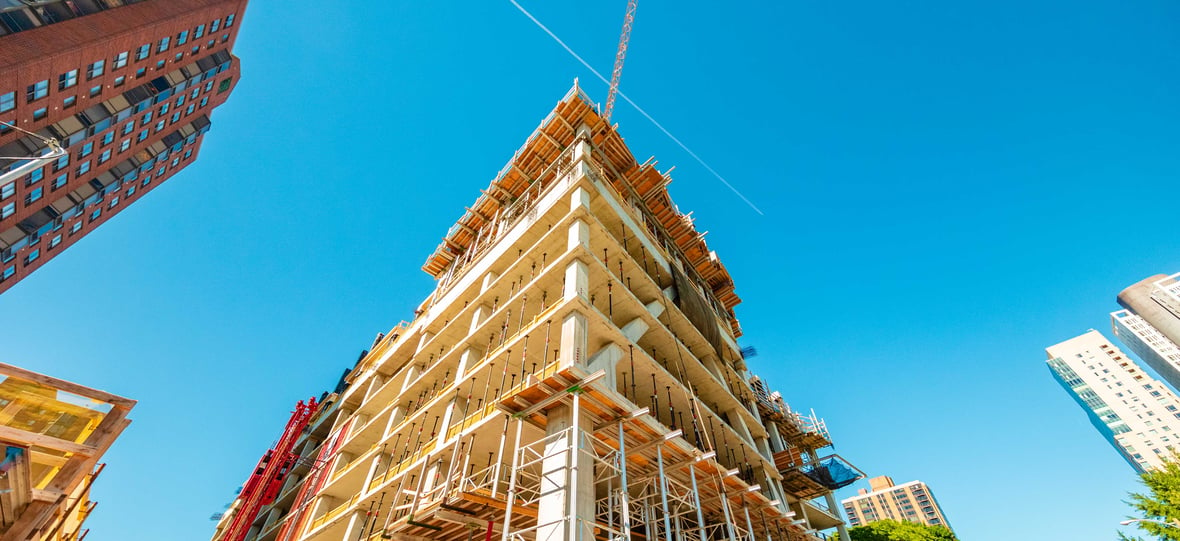 Rite-Hite, Ascent MKE and the other noteworthy projects recognized at this year's awards highlight the collaborative efforts between architects, developers and city officials in creating spaces that serve their intended purpose and enrich the urban experience. The Mayor's Design Awards serve as a platform to celebrate and encourage these innovative endeavors, promoting continued commitment to design excellence within Milwaukee.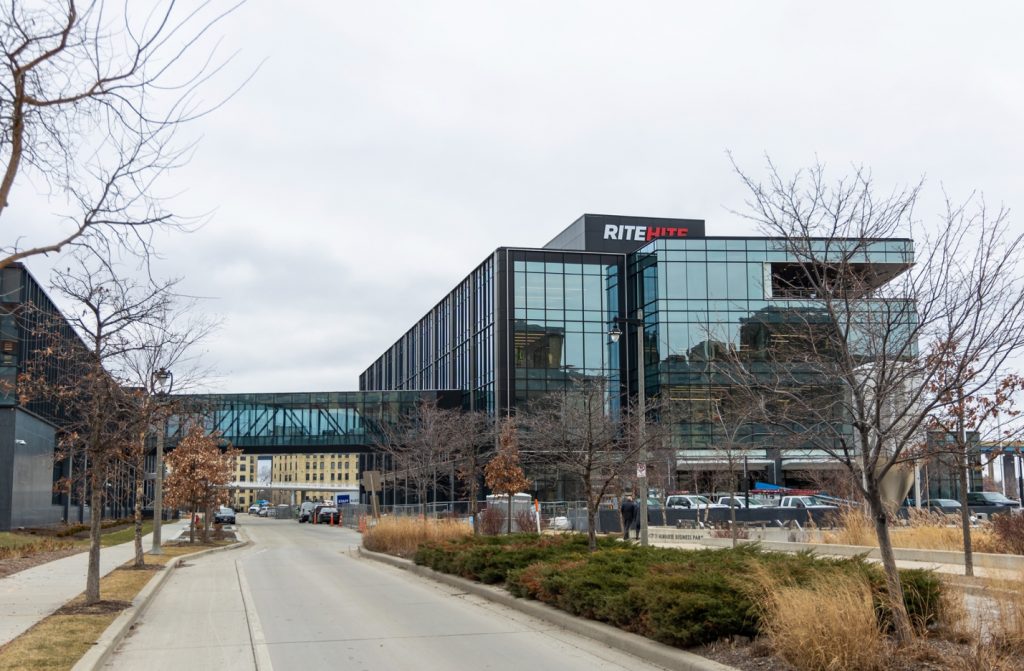 As Milwaukee continues to evolve and embrace the future, these projects serve as shining examples of the city's dedication to creating a vibrant and livable urban environment. Through their design innovation and contribution to the community, these award-winning projects have made a lasting impact on Milwaukee's landscape, shaping the city for generations to come.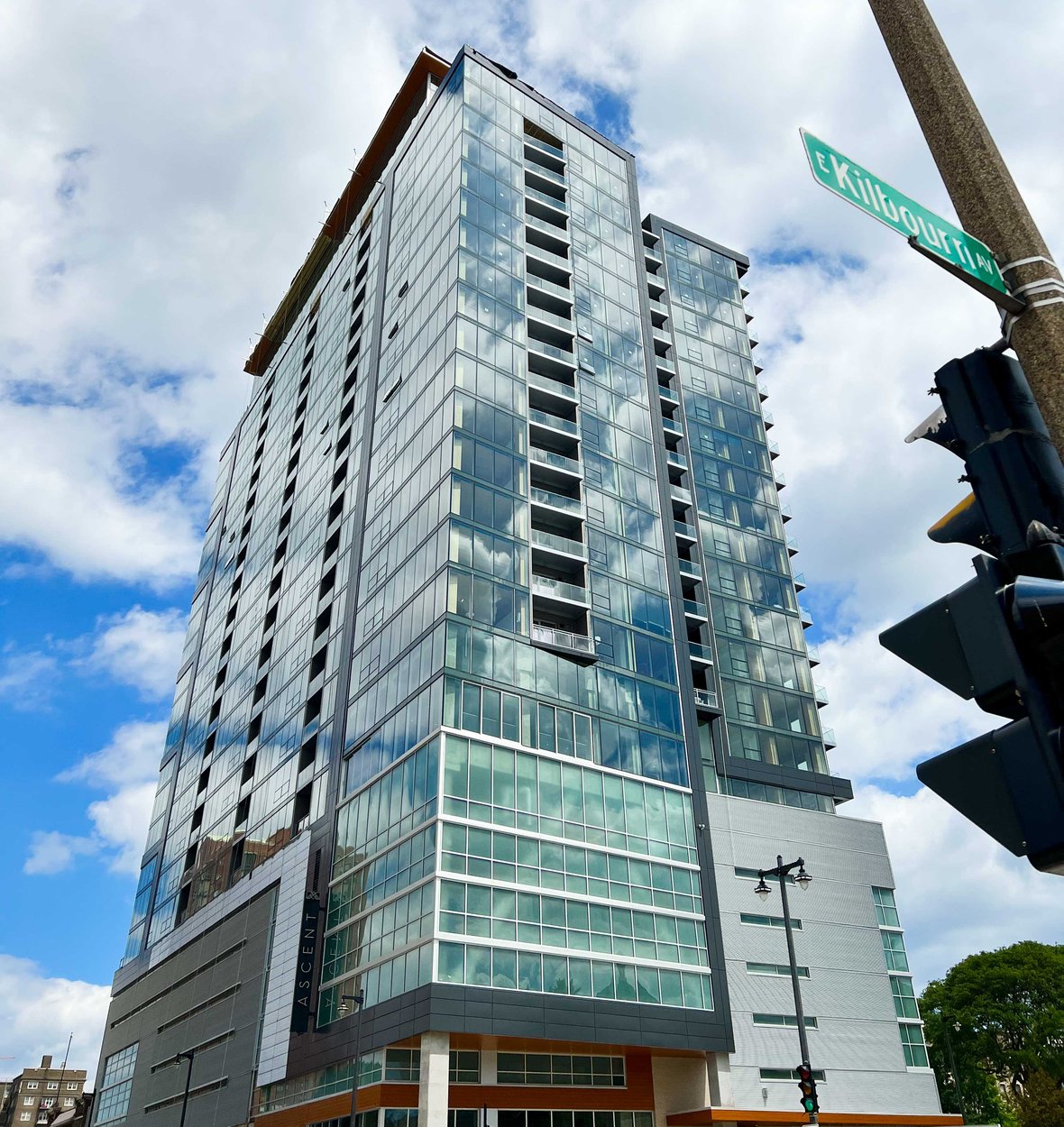 For more information about the Mayor's Design Awards and the remarkable projects honored, visit the City of Milwaukee's official website at https://city.milwaukee.gov/DCD/Planning/UrbanDesign/MayorsDesignAwards.
Date: May 25, 2023 | Author: Molly Haack
«•»
Follow C.D. Smith ON SOCIAL
#CDSmith #ThinkSafeWorkSafe
«•»
BENEATH THE HARD HAT® | Rite-Hite and Ascent
Ascent MKE Project Insights and Updates | from BENEATH THE HARD HAT®
---
Rite-Hite Completes New Global Headquarters | BENEATH THE HARD HAT® Magazine - Spring 2022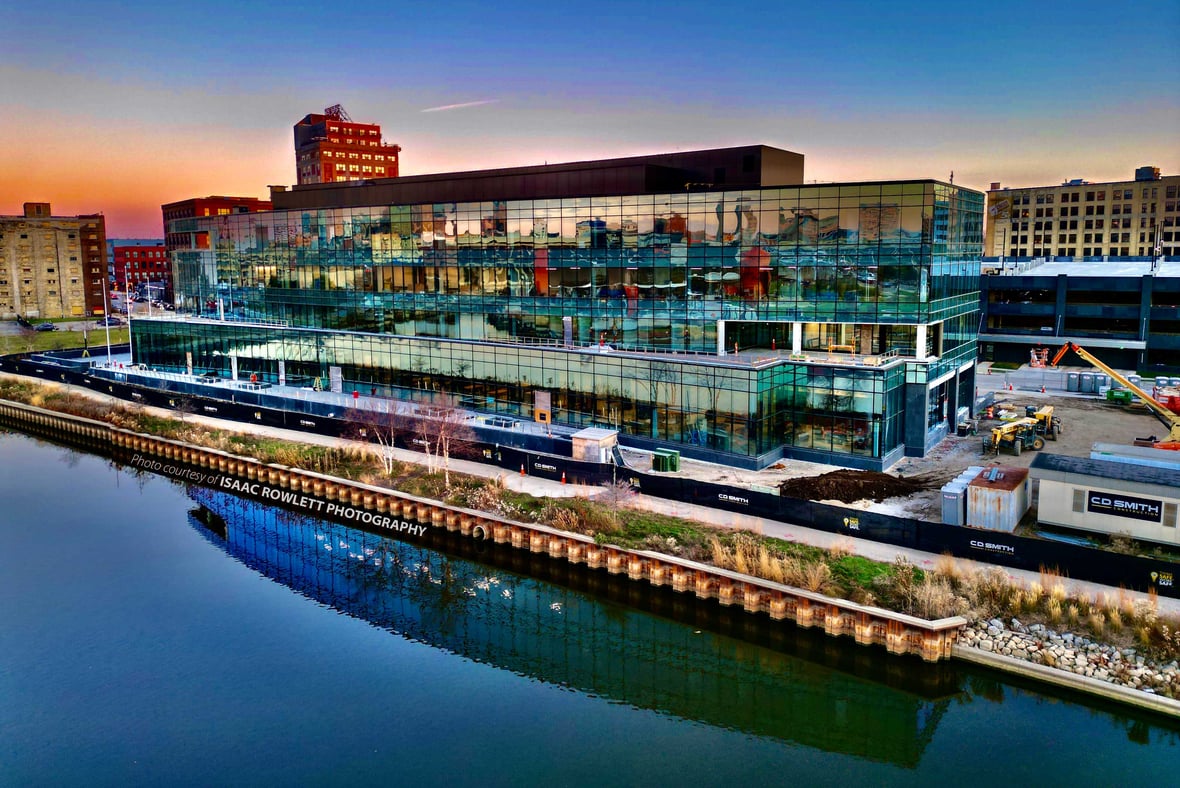 ---
IN THE NEWS
Mayor's Design Awards applaud new buildings, restaurant, corridor and public space innovations | BizTimes 05.26.2023
Mayor's Design Awards | City of Milwaukee 05.25.2023
See The 2023 Mayor's Design Awards Winners | Urban Milwaukee 05.24.2023
Milwaukee Mayor's Design Awards honor Komatsu, Rite-Hite, R1VER | Milwaukee Business Journal 05.24.2023
26th annual Mayor's Design Awards recipients announced | Milwaukee Record 05.24.2023
---