Building Environments + Teacher Appreciation: How to Make Better Schools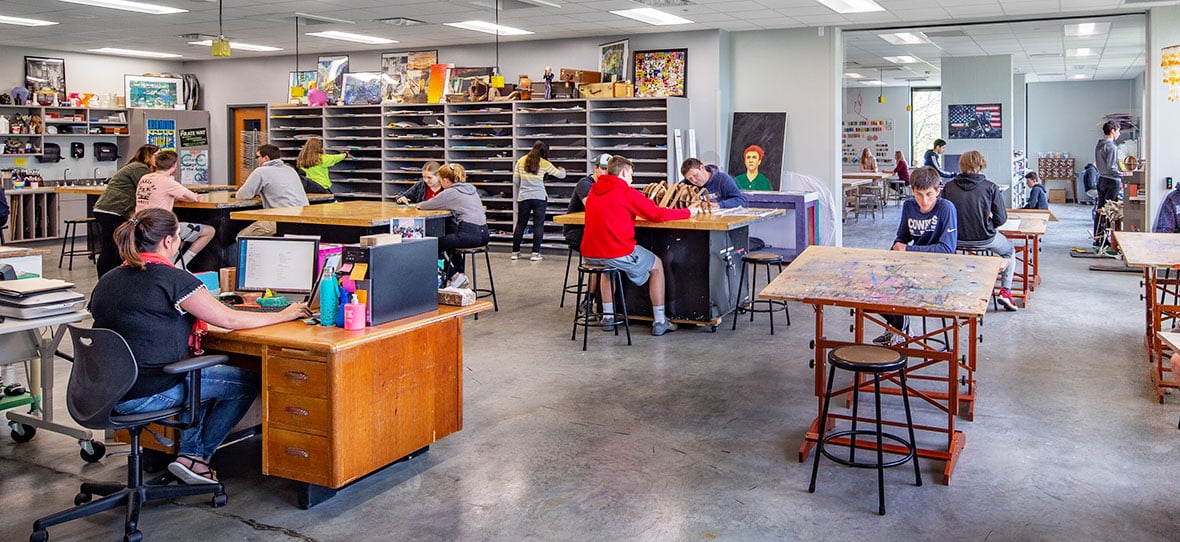 The past year brought a heightened awareness of the influences children's social and emotional well-being has on learning. Countless great resources offer parents support to help us navigate our unique circumstances to better our kids' lives. An often overlooked yet critically important resource for providing kids confidence, joy, and motivation for learning is educators' social and emotional well-being.
When a teacher is at their best, students are too! Take time to recognize your children's teachers and school staff. A simple thank you goes a long way, and a gift of your time or classroom supplies is an easy way to make an impact.

---
Discover more about our extensive experience building state-of-the-art educational facilities. Our work in educational construction includes group learning classrooms, open collaboration spaces, dedicated STEAM classrooms, maker spaces, art classrooms, lecture halls, music classrooms, learning resource centers, laboratories, aquaponics, performance centers, shop classrooms, innovation kitchens, fitness facilities, competition pools, gymnasiums, recreation centers and entire campuses.
K-12 schools and higher education campuses are more than physical buildings. They are complex environments that inspire learning. That's why we're building clean, safe, state-of-the-art educational facilities to support diverse learning experiences for students and educators. Explore our K-12 or higher education construction project experience using this link to the YOUR INDUSTRY: EDUCATION CONSTRUCTION pages.
C.D. SMITH CONSTRUCTION. CREATING ENVIRONMENTS THAT INSPIRE LEARNING.
---
About C.D. Smith
C.D. Smith Construction is an industry leader in safely providing the highest quality commercial construction services. Utilizing an integrated approach and self-performing trade services combined with technical expertise, our team serves as a solutions provider throughout all phases of a project, from planning through construction. With veteran leadership and dedication to our employees and clients, we proudly place our name on projects of all sizes across the United States.