Waukesha Booster Pumping Station Groundbreaking Construction Event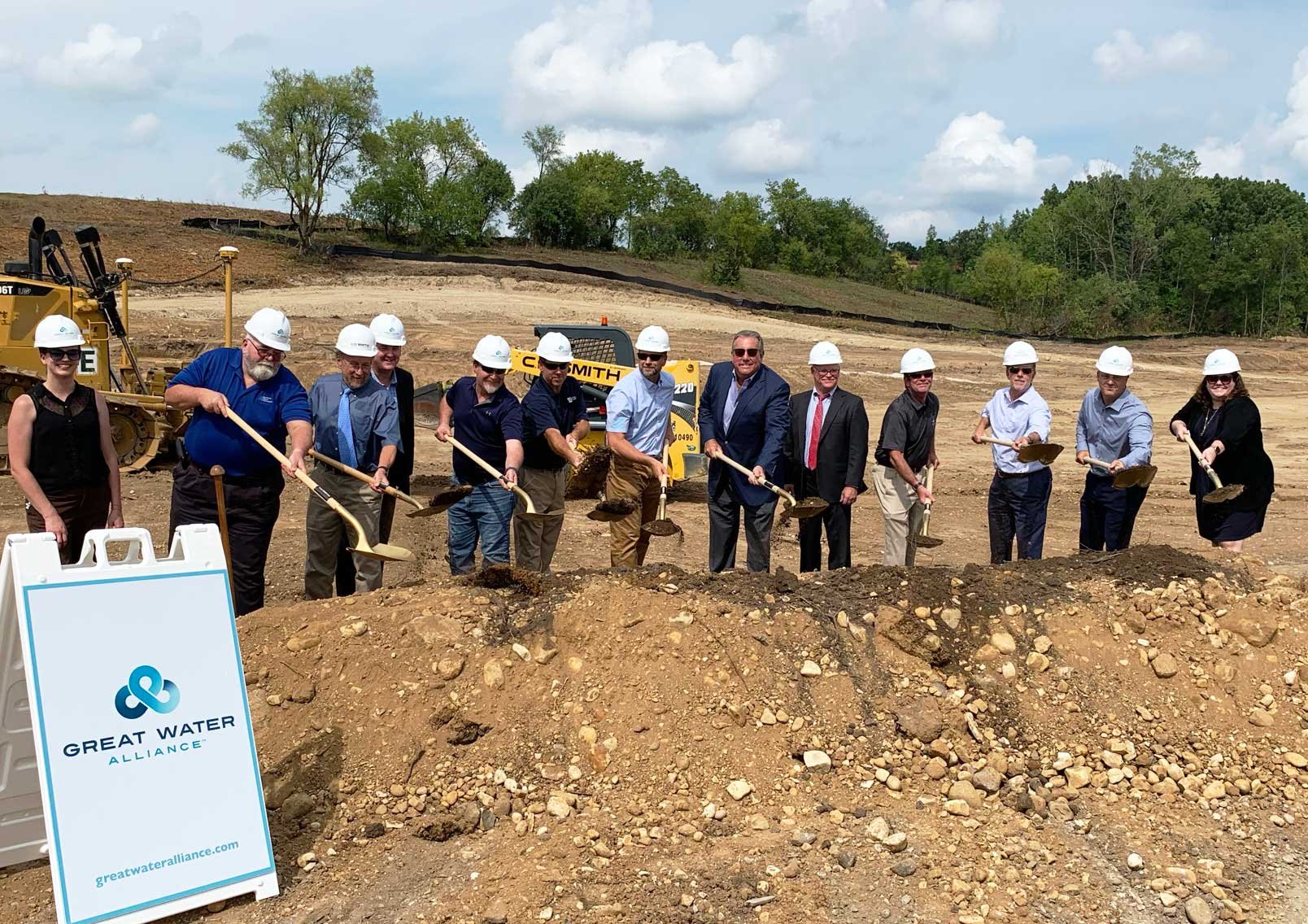 On Thursday, August 26, 2021 government officials and business leaders gathered to celebrate the "final" construction contract for the infrastructure that will bring safe, sustainable Lake Michigan water to the people of Waukesha. Although construction began in 2020, restrictions due to COVID-19 kept us from adequately celebrating the momentous occasion.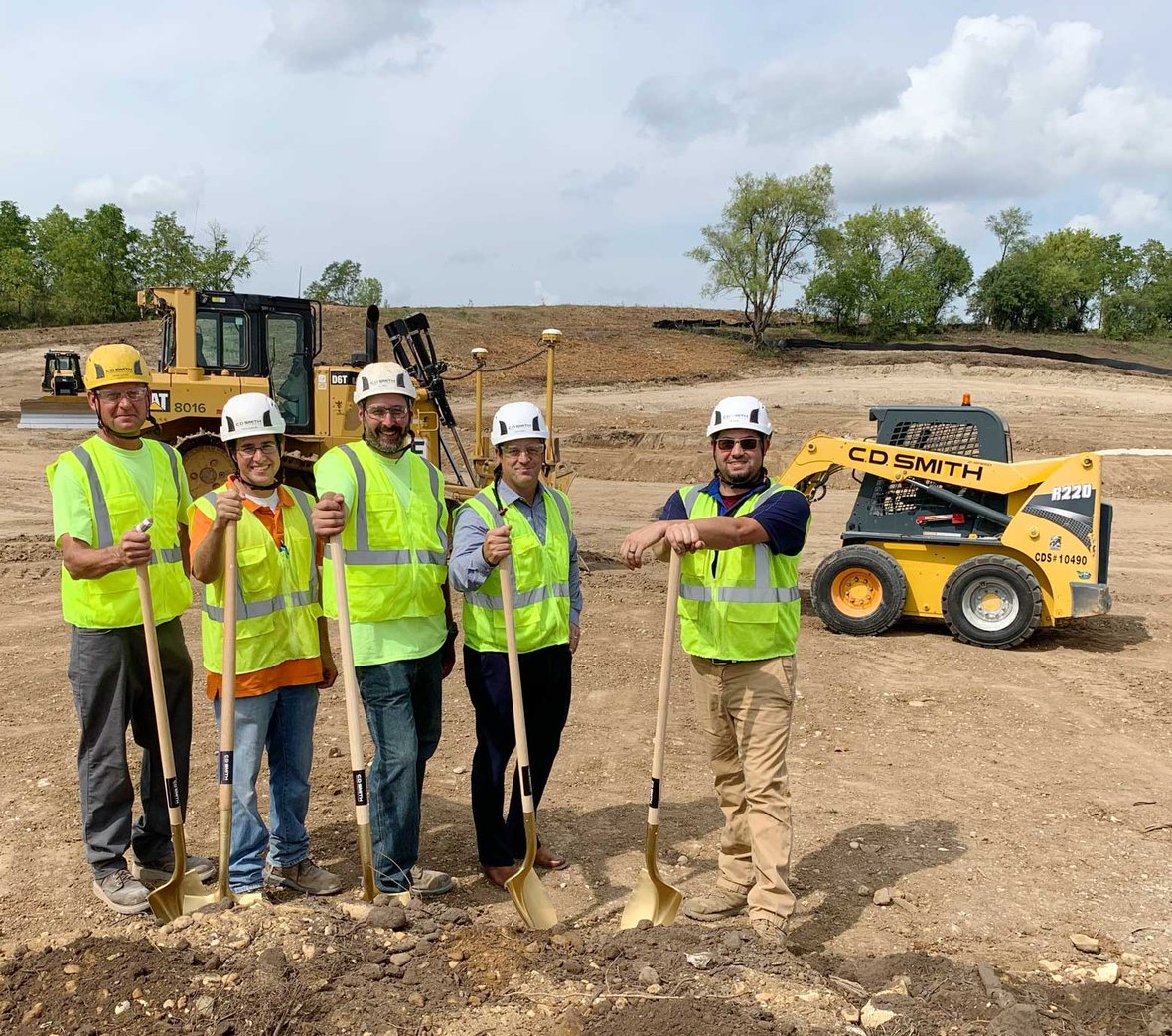 Work is officially underway at the booster pumping station site in Waukesha where the groundbreaking ceremony was held. The Waukesha Booster Pumping Station project involves installing a new pump complex, elevated water storage tank and two large ground-level water storage tanks for holding more than 18 million gallons of water. This project allows for Waukesha to purchase and use Lake Michigan water from the city of Milwaukee. After treatment, at least the equivalent amount of water used will be returned to the lake via the Root River. It's the final one of six construction packages and marks an important milestone for the Great Water Alliance.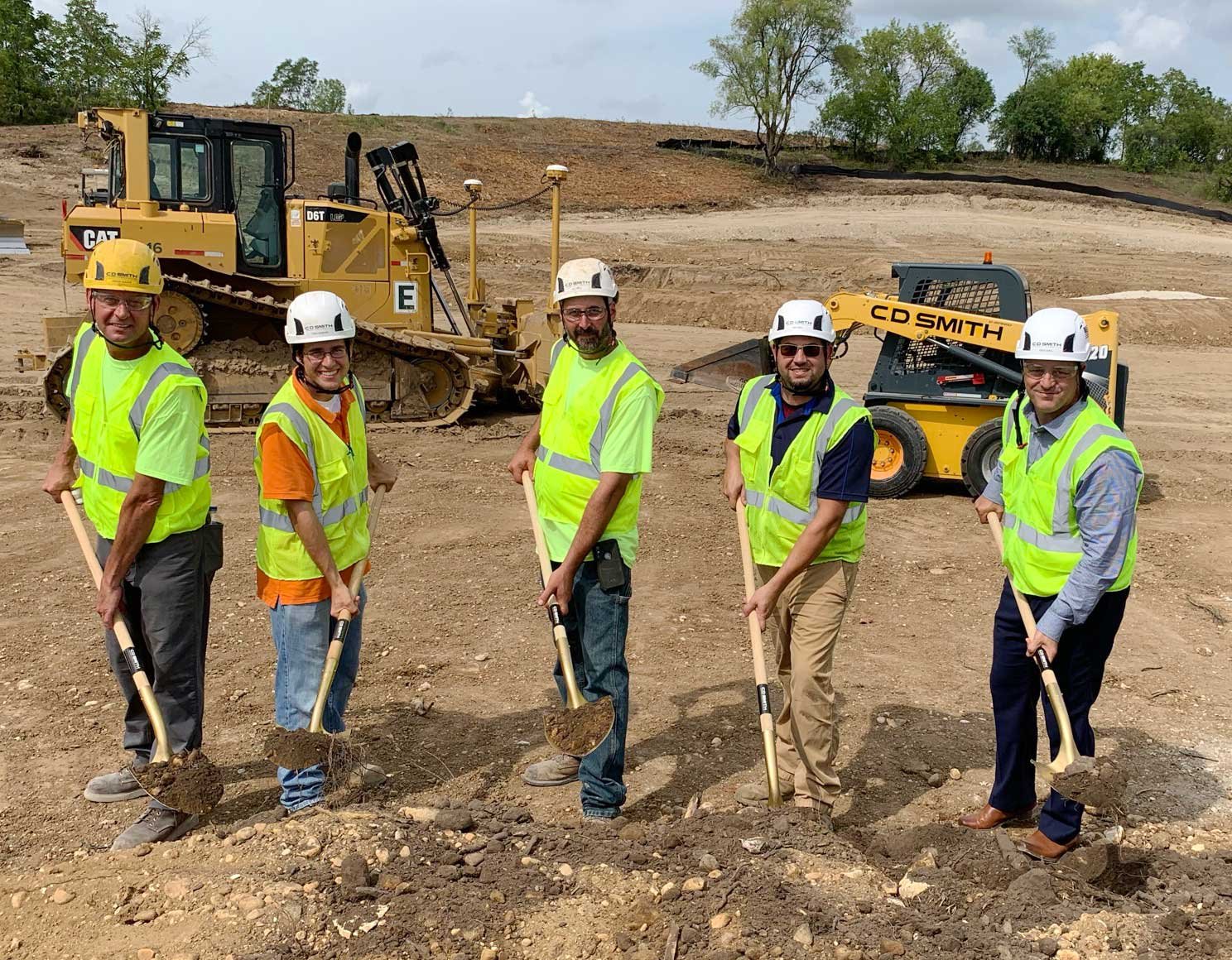 ---
USING GREAT LAKES WATER THE RIGHT WAY by greatwateralliance.com
In June of 2016, the Great Lakes Compact Council unanimously approved Waukesha's application to source water from Lake Michigan and return the same amount used via the Root River.

Now, as the Great Water Alliance works to create a safe and sustainable supply of clean drinking water for Waukesha, we pledge to keep the citizens and communities who will be affected fully informed.

This site is intended not only to educate, but to inspire. We welcome your feedback and we welcome you to the journey. (Link to article.)
«•»
GREAT WATER ALLIANCE NEWSROOM by greatwateralliance.com
For ongoing information on the project since its beginnings, go to their newsroom to access the most current posts back to when it first started making news.
«•»
OFFICIALS BREAK GROUND FOR WAUKESHA BOOSTER PUMPING STATIONS by gmtoday.com | 08.27.2021
WAUKESHA—Government officials and business leaders gathered Thursday afternoon for a groundbreaking at the Waukesha booster pumping station site Thursday, which is part of the Great Water Alliance project that will bring Lake Michigan water to the city.

The project will allow for a new water supply from Lake Michigan to be piped from Milwaukee Water Works to Waukesha. After use and treatment, the water will be returned to the lake via the Root River.

Speakers at the groundbreaking event Thursday afternoon included....(Link to article.)
«♦»
WAUKESHA OFFICIALS HOLD GROUNDBREAKING FOR BOOSTER PUMPING STATION by conleymedia on YouTube | 08.26.2021
WAUKESHA - Government officials and business leaders gathered Thursday afternoon for a groundbreaking at the Waukesha booster pumping station site Thursday, part of the Waukesha water project.

The booster pump station is part of the project dubbed the Great Water Alliance. The project will allow for Lake Michigan water to be piped from... (Link to watch the video and read the full description on YouTube.)
«♦»
WAUKESHA GAINS FINAL GO-AHEAD TO TAP LAKE MICHIGAN WATER ONCE $286M PROJECT COMPLETED by Milwaukee Business Journal | 06.30.2021
After securing more than 80 different permits for its $286 million Lake Michigan water supply system, Waukesha on Wednesday gained final state approval to open the spigots once construction is complete in 2023.

"We still have a long road left with construction, said Waukesha Water Utility general manager Dan Duchniak. "We are about one-third of the way done and there's a total of 36 miles of pipeline."

The permit finalized Wednesday by the Wisconsin Department of Natural Resources marks a...(Link to article.)
---
Beneath the Hard Hat®, our company press and blog, offers an intimate look at the people and stories that make C.D. Smith Construction. With the latest industry news and project updates, we share insights on the superior spaces we are safely delivering year-round. Our team of technical experts provides useful tips and topics to help plan your next Education construction project.
---
Discover more about our extensive experience building state-of-the-art educational facilities. Our work in educational construction includes group learning classrooms, open collaboration spaces, dedicated STEAM classrooms, maker spaces, art classrooms, lecture halls, music classrooms, learning resource centers, laboratories, aquaponics, performance centers, shop classrooms, innovation kitchens, fitness facilities, competition pools, gymnasiums, recreation centers and entire campuses.
K-12 schools and higher education campuses are more than physical buildings. They are complex environments that inspire learning. That's why we're building clean, safe, state-of-the-art educational facilities to support diverse learning experiences for students and educators. Explore our K-12 or higher education construction project experience using this link to the YOUR INDUSTRY: EDUCATION CONSTRUCTION pages.
C.D. SMITH CONSTRUCTION. CREATING ENVIRONMENTS THAT INSPIRE LEARNING.
---
TRADE PARTNERS & BIDS |If you're interested in working with us or would like to request adding your company to our bidder's database, Click Here to complete our Trade Partners & Bids Form.