La Crosse Distillery
CITY'S FIRST DISTILLERY, ORGANICALLY SOURCED
La Crosse Distilling Co. hired C.D. Smith as Construction Manager for the city's first distillery. Located in downtown La Crosse, the distillery sources local, top-quality ingredients for vodka, gin and whiskey production. Visitors can expect a made-from-scratch farm-to-table food menu and dynamic craft cocktails. The distillery features a tasting room with seating for 150 people. Natural wood, open beams and industrial concepts are featured throughout. Guests can enjoy a cozy, wood-burning fireplace or gather on a second-story balcony. The 8,900 SF building uses geothermal energy for heating and cooling.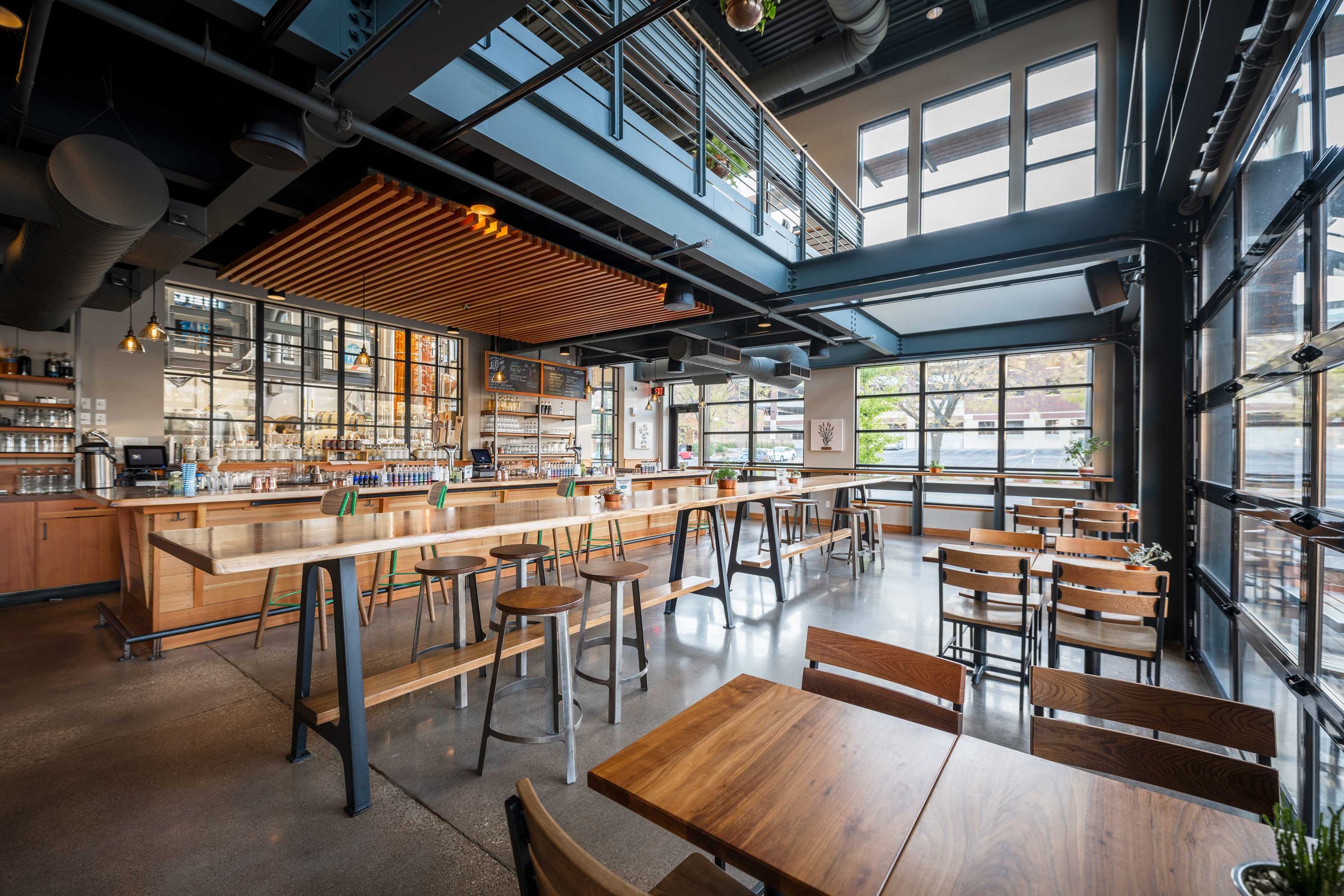 Features include:
Outdoor Patio
Geothermal Energy System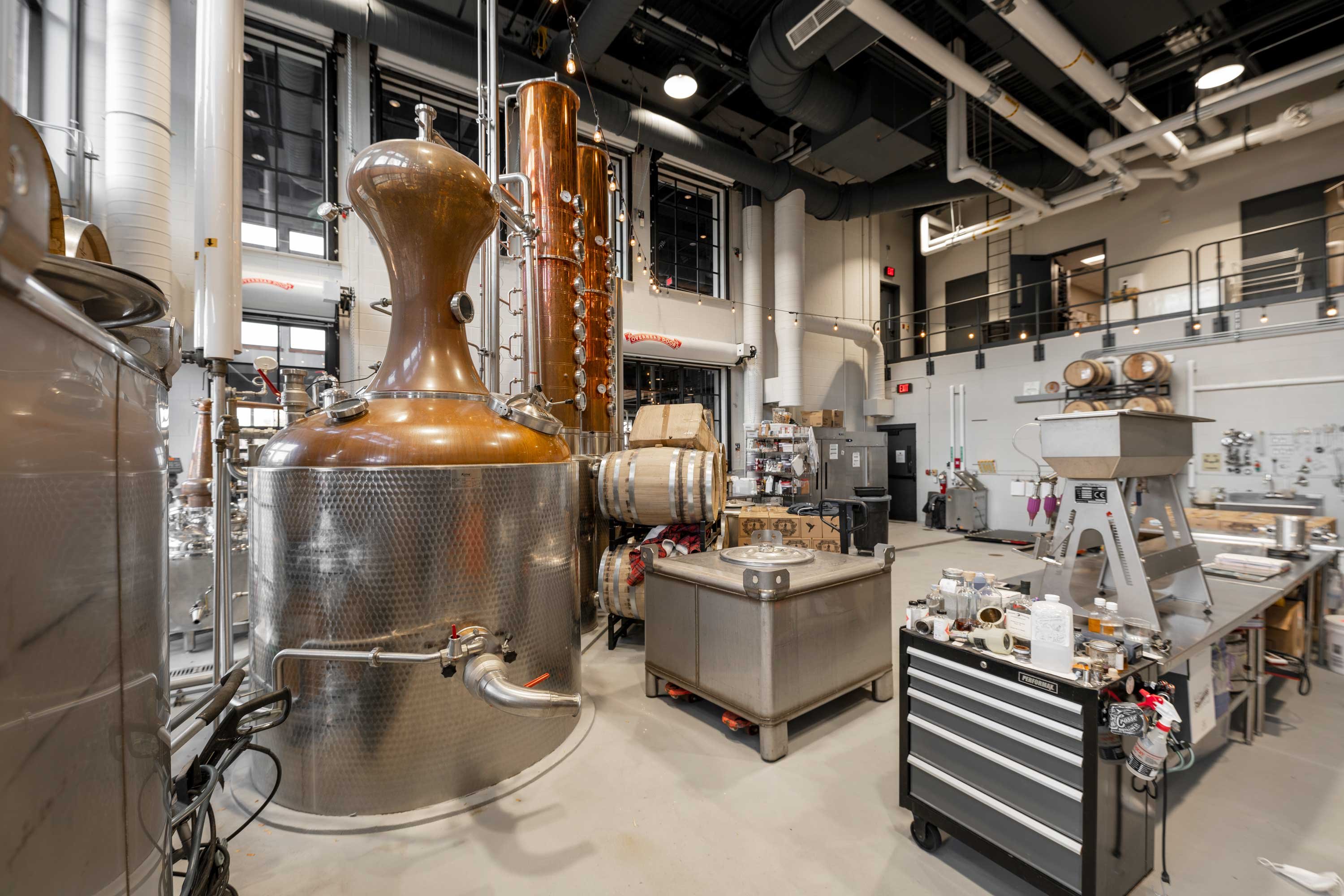 ---
Follow C.D. Smith ON SOCIAL
#CDSmith #ThinkSafeWorkSafe


---
In The News
La Crosse Distilling Co. - Spirits of the Driftless | Driftless Area Magazine 03.21.2021
La Crosse Distilling Co. Reopens and Donates to Non-Profits Supporting Our Community | La Crosse Distilling Co. Press Release 06.09.2020
From Spirits to Sanitizer: How La Crosse Distilling Co. Is Making The Switch | Up North News WI 04.04.2020
La Crosse Distilling Co. Launches Wisconsin Retail Distribution | Explore La Crosse.com 10.31.2018
La Crosse Distilling Co. opens with emphasis on locally sourced organic ingredients | La Crosse Tribune 09.02.2018
La Crosse Distilling Company prepares for grand opening | La Crosse's Own WXOW.com 08.30.2018
---
Discover more about our extensive experience constructing mixed-use + retail spaces. Our work building developments and individual buildings that combine residential and commercial uses showcases a complete understanding of various mixed-use facilities and project goals. We're meeting and exceeding new demands and evolving expectations to align with shifts in housing and the ways community environments are designed and built to enhance our lives according to how we shop, travel and live.

Mixed-use developments + diversified retail centers are more than physical buildings. They are dynamic, exciting communities and spaces where people live, work, play, shop and access on-site amenities for enjoying life's best experiences close to home. Explore our mixed-use + retail construction project experience using this link to the YOUR INDUSTRY: MIXED-USE + RETAIL CONSTRUCTION pages.
---
About C.D. Smith
C.D. Smith Construction is an industry leader in safely providing the highest quality commercial construction services. Utilizing an integrated approach and self-performing trade services combined with technical expertise, our team serves as a solutions provider throughout all phases of a project, from planning through construction. With veteran leadership and a dedication to our employees and clients, we proudly place our name on projects of all sizes across the United States.
Visit www.cdsmith.com or follow us on Facebook, Twitter, LinkedIn, Instagram and YouTube.
C.D. SMITH CONSTRUCTION. The Sky is the Limit on What We Can Accomplish as We Boldly Think Outside of the Box About What's Next as We Collaborate Together.
Beneath the Hard Hat®, our company press and blog, offers an intimate look at the people and stories that make C.D. Smith Construction. With the latest industry news and project updates, we share insights on the superior spaces we are safely delivering year-round. Our team of technical experts provides useful tips and topics to help plan your next Mixed-Use Development + Retail project.
---
TRADE PARTNERS & BIDS |If you're interested in working with us or would like to request adding your company to our bidder's database, please complete our Trade Partners & Bids Form: Click Here.