A WELL Building experience by design throughout construction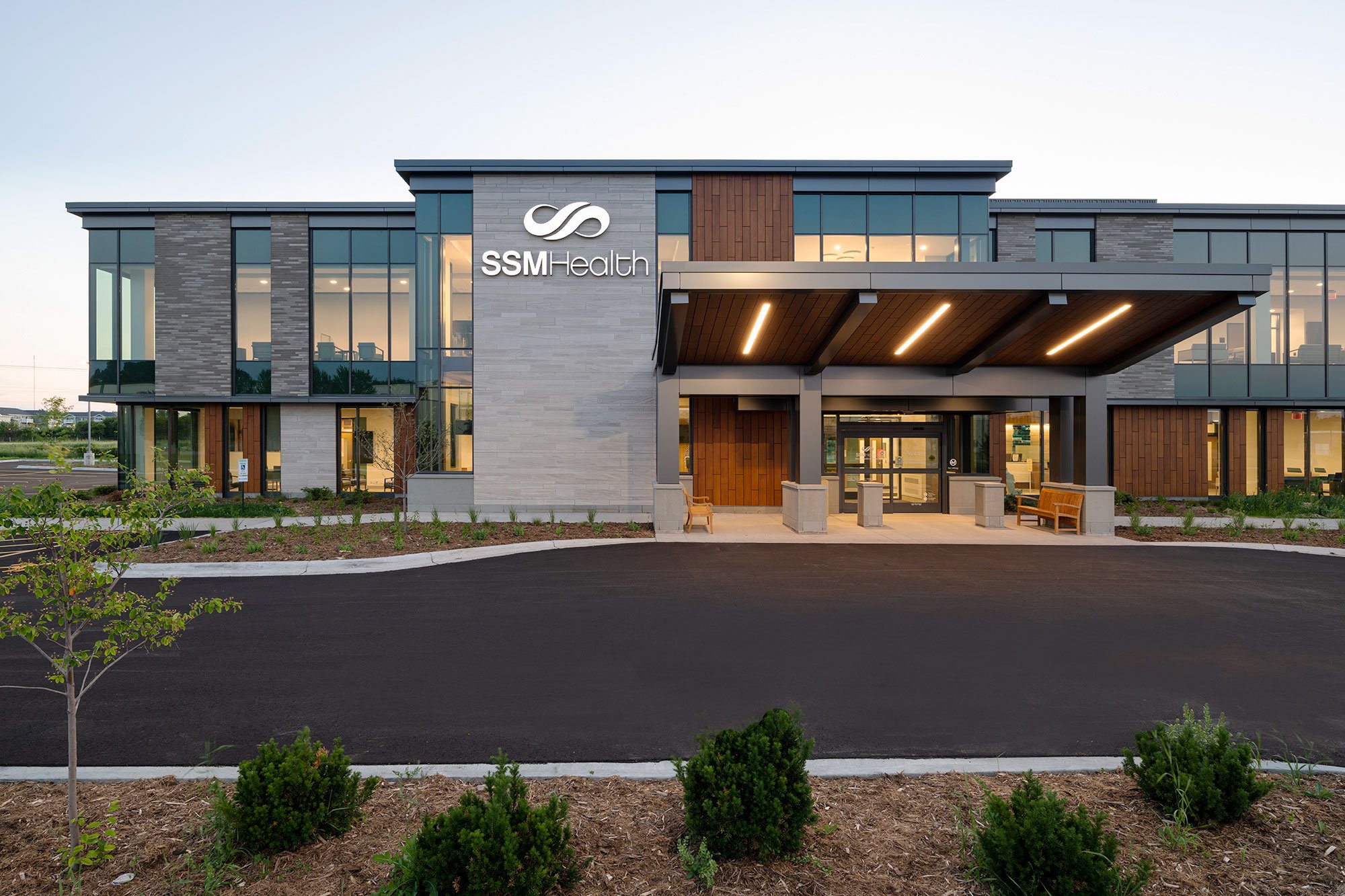 SSM Health's Beaver Dam Clinic is an example of a WELL-certified clinic built by C.D. Smith Construction.
It is essential now more than ever to feel confident that the spaces we live, work and play in are working to keep us safe. With over 70 years of experience providing healthcare construction services, we understand the importance of building people-first spaces. Our team of experts is helping advance health and well-being by providing construction management services to commercial projects pursuing certification through the International WELL Building Institute (IWBI). Whether you aim to achieve WELL certification or are interested in advancing your project's overall health and wellness, we have a comprehensive understanding of health-first factors that will help you meet your wellness goals.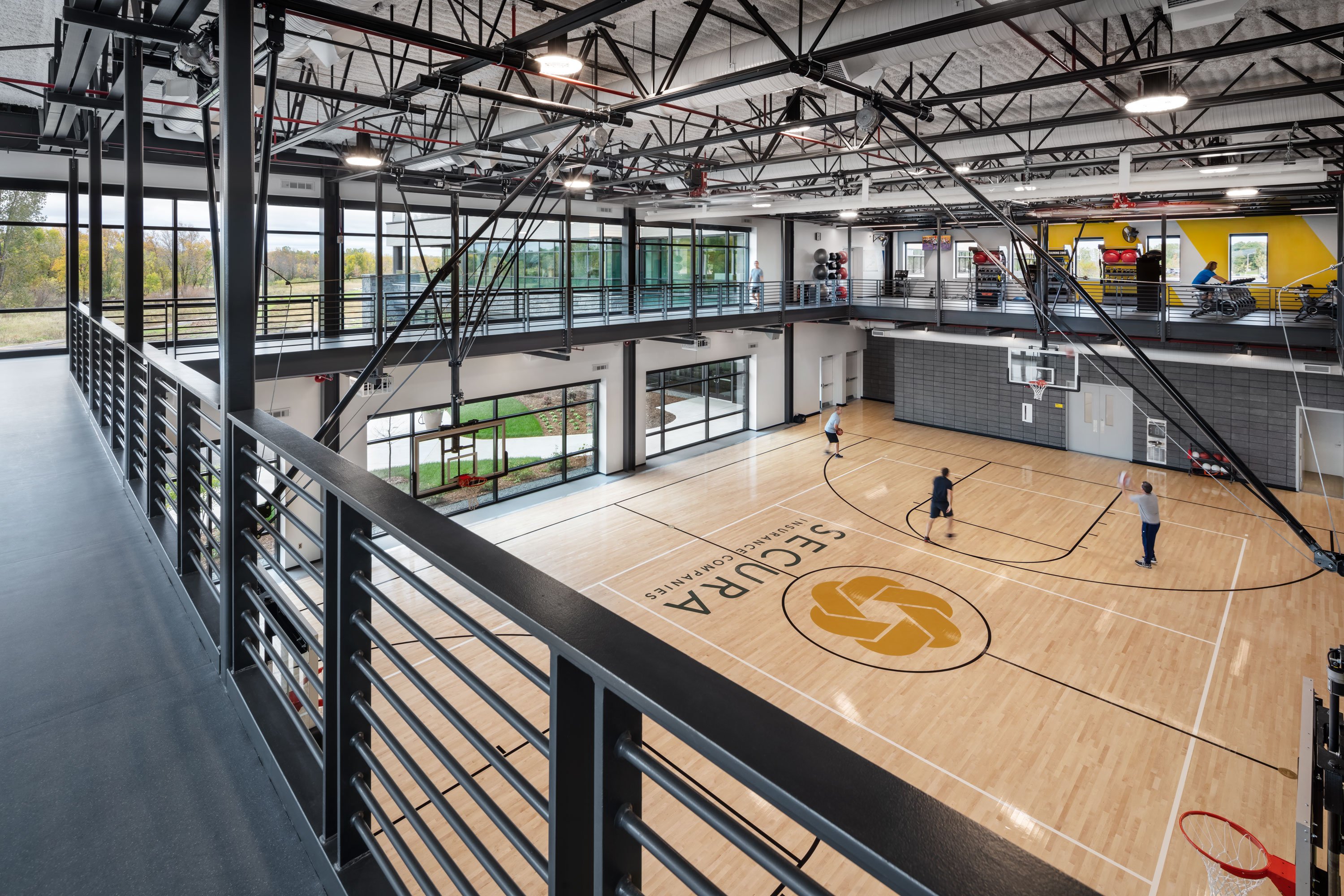 SECURA Insurance Companies' Corporate Headquarters achieved WELL Gold Certification.
We actively collaborate with owners, architects and trade partners throughout the construction lifecycle to ensure we meet the established wellness goals. From design to construction, we are committed to improving people's health, happiness, wellness and productivity that will occupy the spaces that we create.
Our WELL experience includes:
Site planning and selection

Supporting air quality initiatives

Value-Driven MEP Design

Enhanced Ventilation Design

Construction Pollution Management

Implement thermal comfort concepts

Improved HVAC system design

Supporting water quality initiatives

Supporting light exposure strategies

Window selection and installation to achieve daylight exposure

Comply with the illuminance thresholds

Choosing the appropriate light fixtures for a space

Implement acoustical comfort concepts

Sound mapping

Sound barriers

Meet or exceed minimum impact insulation classification

Material management

Material Restrictions

Interior Hazardous Materials Management

CCA and Lead Management

Site Remediation

Material Transparency

Materials Optimization

Waste Management

Pest Management

Cleaning Products and Protocols

Contact Reduction

Jobsite safety, health and wellness

Think Safe. Work Safe.® initiatives

Daily safety talks/meetings

Tobacco-Free jobsites

Stretching program

Available mental health education and resources
«•»
SSM Beaver Dam Clinic | WELL Building Time-lapse by EarthCam
---
Follow C.D. Smith ON SOCIAL
#CDSmith #ThinkSafeWorkSafe

---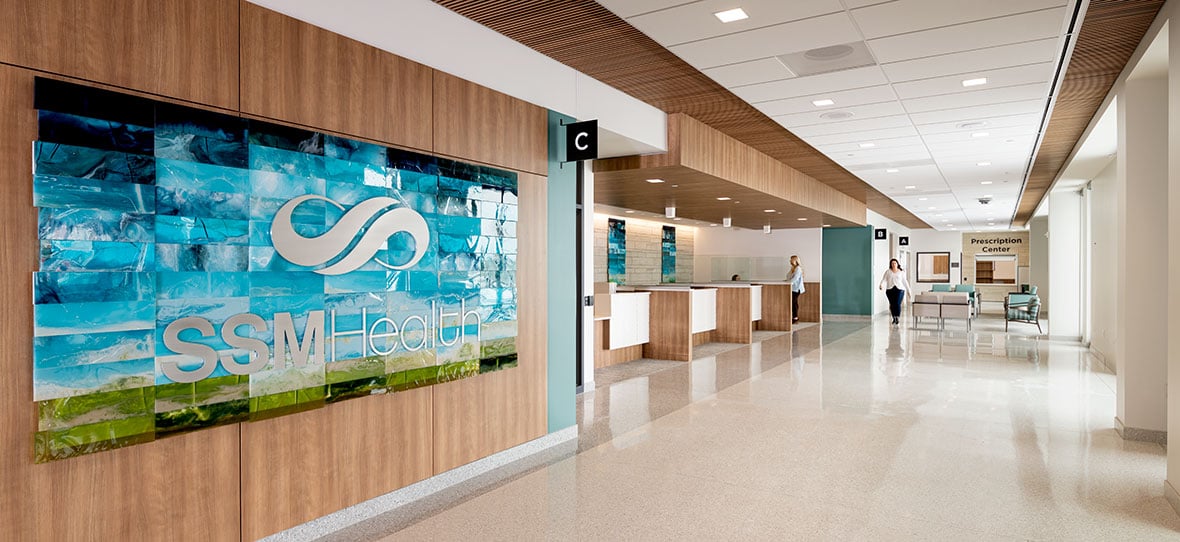 C.D. Smith Construction has experience advancing health and well-being building commercial projects pursuing WELL certification, but what does that mean?
Learn more about WELL standards for attaining WELL certification by following the link to the Beneath the Hard Hat® press and blog post.
<<•>>
SECURA Insurance Companies' Corporate Headquarters achieved WELL Gold Certification. Discover more from the project profile page of our website or the video below.
At SECURA, health and well-being are a top priority. So they pursued WELL Certification for their corporate headquarters.
When health and wellness are prioritized, positive impacts on the environment can enhance the experiences and performance of the people in the building to elevate the organization.
SECURA achieved WELL Gold Certification according to the following components of the WELL Building Standard®:
Air quality initiatives

Water quality initiatives

Health food culture and eating habits

Light exposure strategies

Fitness and movement integrations

Thermal comfort concepts

Acoustical comfort concepts

Material management with reduced exposure to hazardous materials

Mindful mental health

Inclusion and engagement with entertainment gathering areas
By focusing on mind and body wellness for its team and building occupants, SECURA Insurance is a certified, award-winning, best place to work with healthy employees for building healthy communities.
Learn more about SECURA Insurance Companies headquarter's WELL certification by following the link to the awards section on the project profile page of our website.
<<•>>
SSM Health's Beaver Dam Clinic is an example of a WELL-certified clinic built by C.D. Smith Construction. Learn more about this project from the healthcare project profile page of our website.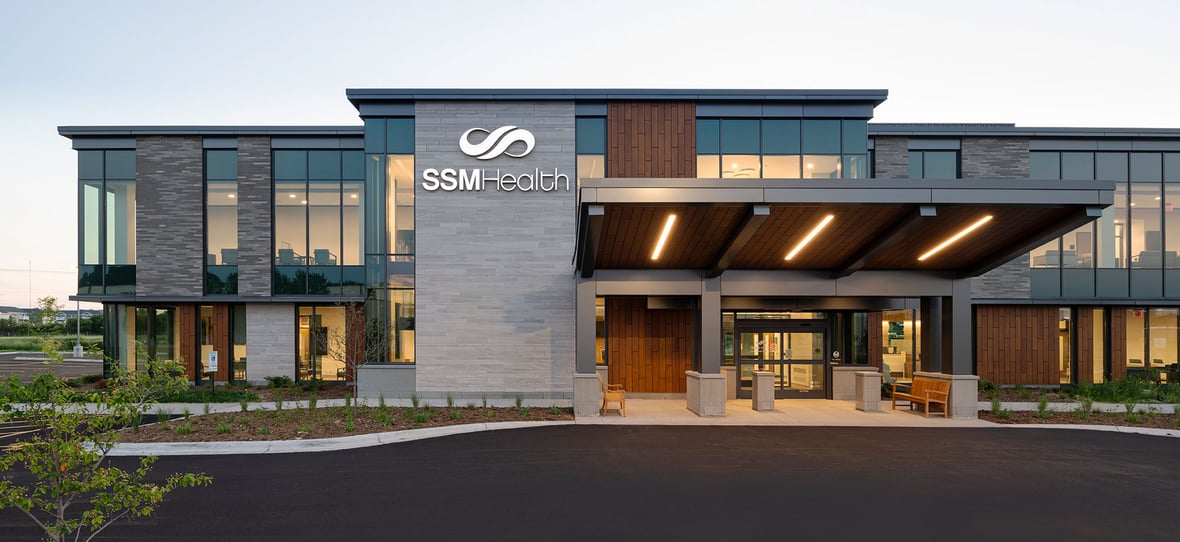 ---
Follow C.D. Smith ON SOCIAL
#CDSmith #ThinkSafeWorkSafe

---
Provide the very best care for your patients, comfort for visitors and state-of-the-art space for your healthcare team by building new or renovating current space. Our team will exceed your expectations with regards to well-building, indoor air quality, COVID-19 renovations and many other unique considerations.
We know that hospitals and clinics are more than buildings. That's why we care about HEALTHCARE. Our team includes healthcare construction experts certified in providing innovative solutions to deliver spaces that meet all your needs. Preview our HEALTHCARE PROJECT EXPERIENCE or explore more healthcare construction projects using this link to the YOUR INDUSTRY: HEALTHCARE CONSTRUCTION pages of our website.
<<•>>
C.D. SMITH CONSTRUCTION. DELIVERING INNOVATIVE HEALTHCARE CONSTRUCTION SOLUTIONS IN THIS EVER-EVOLVING WORLD. KNOWING THAT WITH GOOD HEALTH, ALL IS POSSIBLE.
---
About C.D. Smith
C.D. Smith Construction is an industry leader in safely providing the highest quality commercial construction services. Utilizing an integrated approach and self-performing trade services combined with technical expertise, our team serves as a solutions provider throughout all phases of a project, from planning through construction. With veteran leadership and a dedication to our employees and clients, we proudly place our name on projects of all sizes across the United States.
Visit www.cdsmith.com or follow us on Facebook, Twitter, LinkedIn, Instagram and YouTube.
---
Beneath the Hard Hat®, our company press and blog, offers an intimate look at the people and stories that make C.D. Smith Construction. With the latest industry news and project updates, we share insights on the superior spaces we are safely delivering year-round. Our team of technical experts provides useful tips and topics to help plan your next commercial project.

---
TRADE PARTNERS & BIDS |If you're interested in working with us or would like to request adding your company to our bidder's database, please complete our Trade Partners & Bids Form: Click Here.
---