Building Schools with Excellence: Horizon Award-Winning ACE Program
In 2016 the Associated General Contractors [AGC] Wisconsin and C.D. Smith Construction launched an effort to gather industry and financial support for the Architecture Construction Engineering [ACE] Academy built on the campus of Fond du Lac High School. The ACE program would offer students real-world experiences in skilled-trades careers.
Supported by many local industry members and the Fond du Lac School District, the program is now the largest of its kind in Wisconsin.
Today more than 48 companies provide hands-on learning experiences for the Academy.
At the annual AGC Wisconsin Award Celebration held in October of 2022, the Fond du Lac School District received the 2022 Horizon Award for serving to enhance learning experiences with positive impacts on the horizon for Wisconsin's construction industry.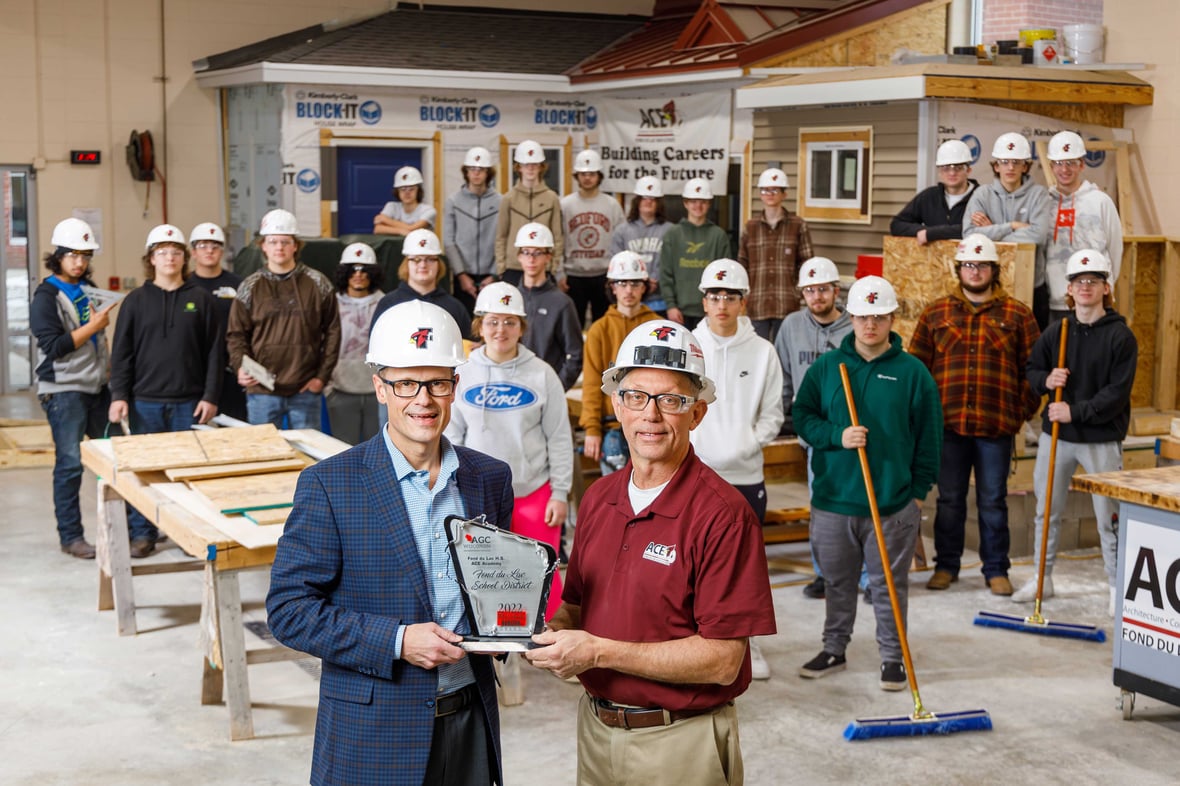 Bob Barker, Executive Vice President at AGC of Wisconsin, presented the Horizon Award at the Awards Banquet, saying, "We're taking Fond du Lac, quite honestly, to be our model (to take around) to all the high schools around the state."
Barker thanked industry supporters; skilled trades mentors; Bob Roehrig of County Materials Corporation; Vern Widmer, Building Construction Instructor at Fond du Lac High School; and everyone who developed and contributed to the ACE Academy program before introducing the Superintendent for Fond du Lac Public School District, Dr. Jeffery Fleig, to accept the award.
"I'm very fortunate to have walked into an outstanding partnership with C.D. Smith Construction (and) J.F. Ahern, who have really blazed a trail along with AGC. Vern Widmer is an outstanding educator. When he started the program in 2016, we had 35 students sign up. Today more than 180 students participate in the program." » Dr. Jeffery Fleig, Superintendent, Fond du Lac Public School District
Date: March 23, 2023 | Author: Molly Haack
«•»
Follow C.D. Smith ON SOCIAL
#CDSmith #ThinkSafeWorkSafe
«•»
IN THE NEWS & Beneath the Hard Hat®
BUILDING FUTURES: ACE ACADEMY APPRENTICE SIGNING + GRANT SUPPORT | Beneath the Hard Hat® Press & Blog 05.25.2023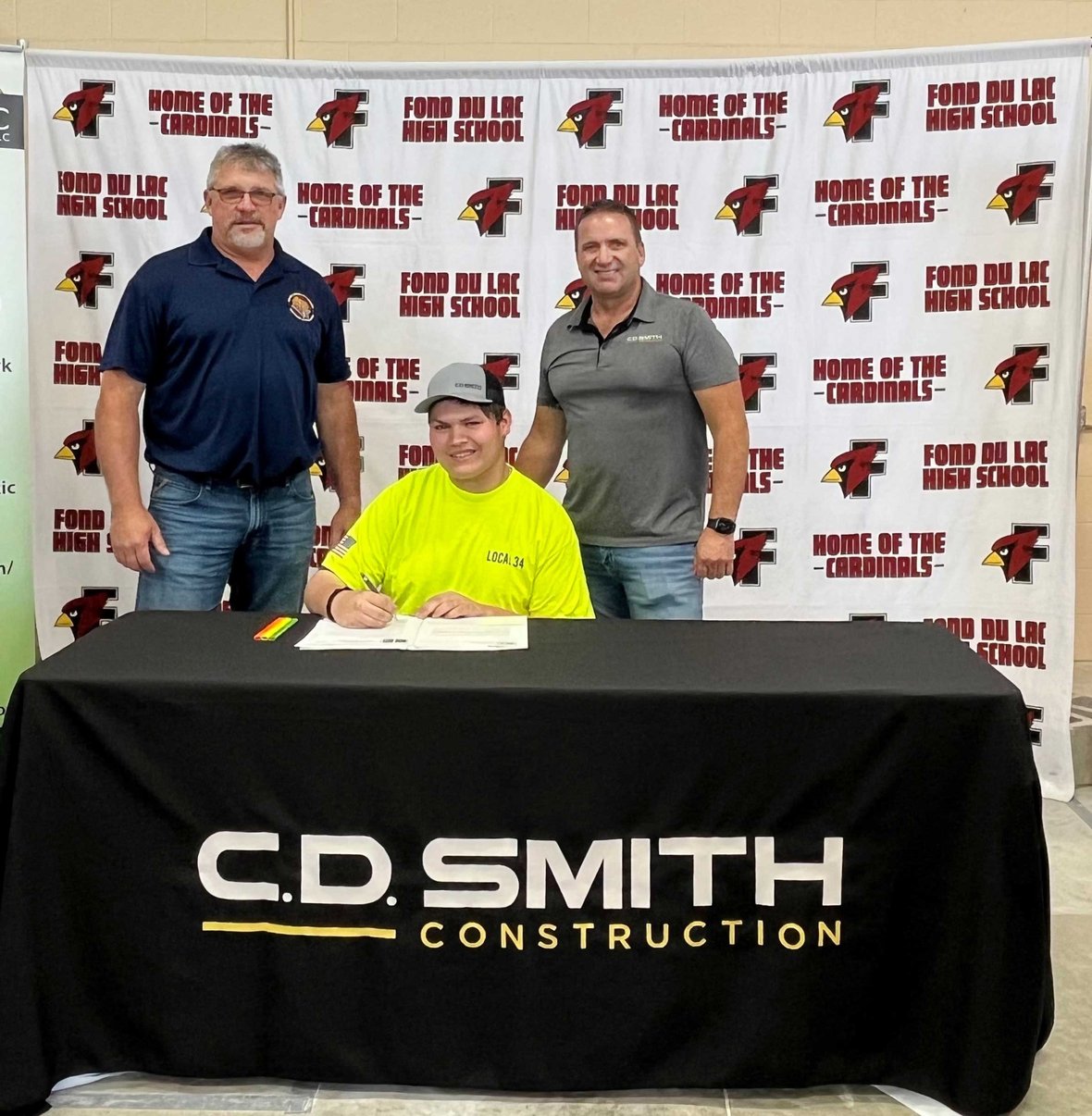 ---
ACE ACADEMY'S MASONRY WEEK PREPARES CONSTRUCTION STUDENTS FOR SKILLED TRADES | Beneath the Hard Hat® 05.10.2023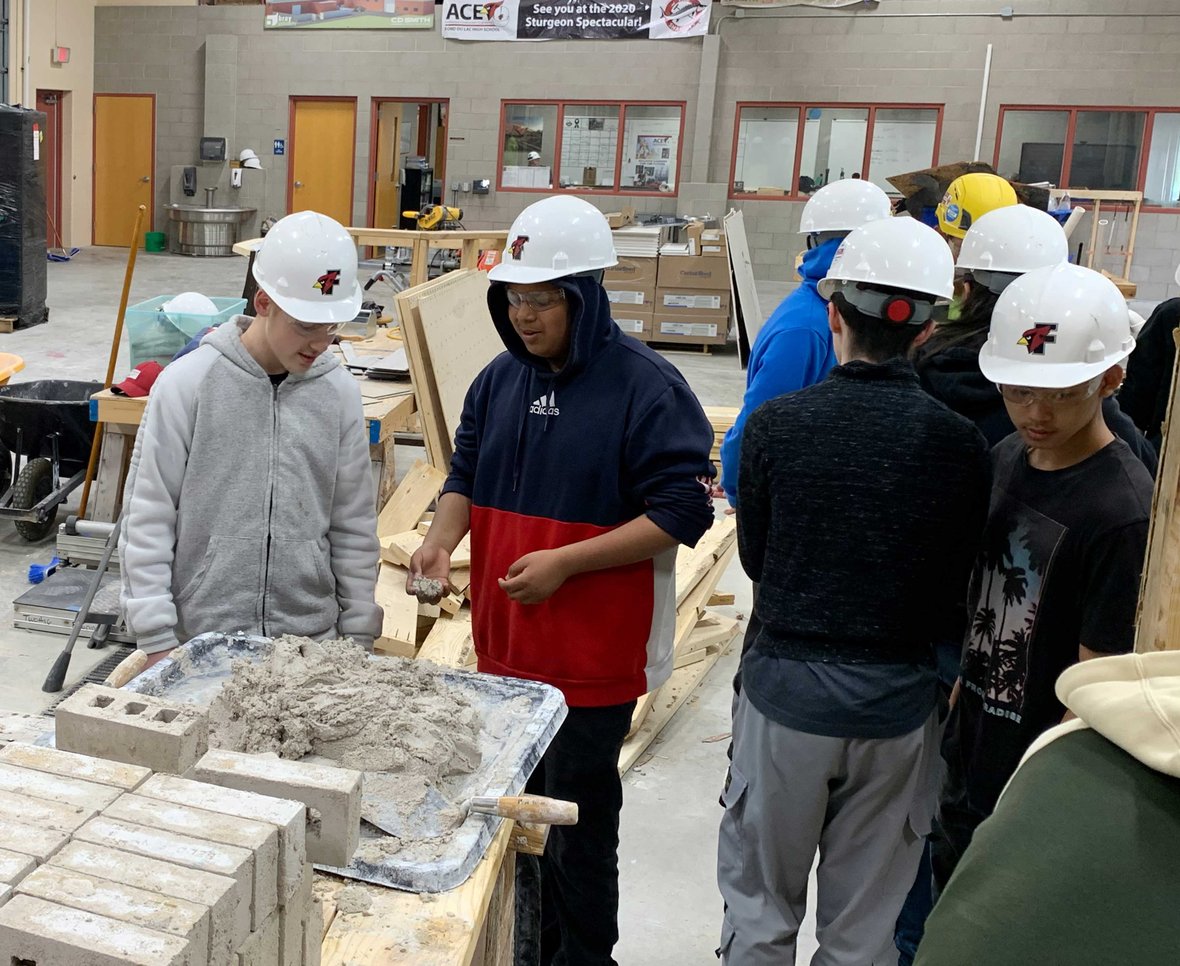 ---
FOND DU LAC SCHOOL DISTRICT RECEIVES 2022 BUILD WISCONSIN HORIZON AWARD
| Associated General Contractors of Wisconsin: BUILD Wisconsin Awards 10.18.2022
---
C.D. SMITH'S K-12 SCHOOL PARTNERSHIPS FOR CONSTRUCTION EDUCATION AND SKILLED TRADE CAREER PATHWAYS | Beneath the Hard Hat® 02.04.2021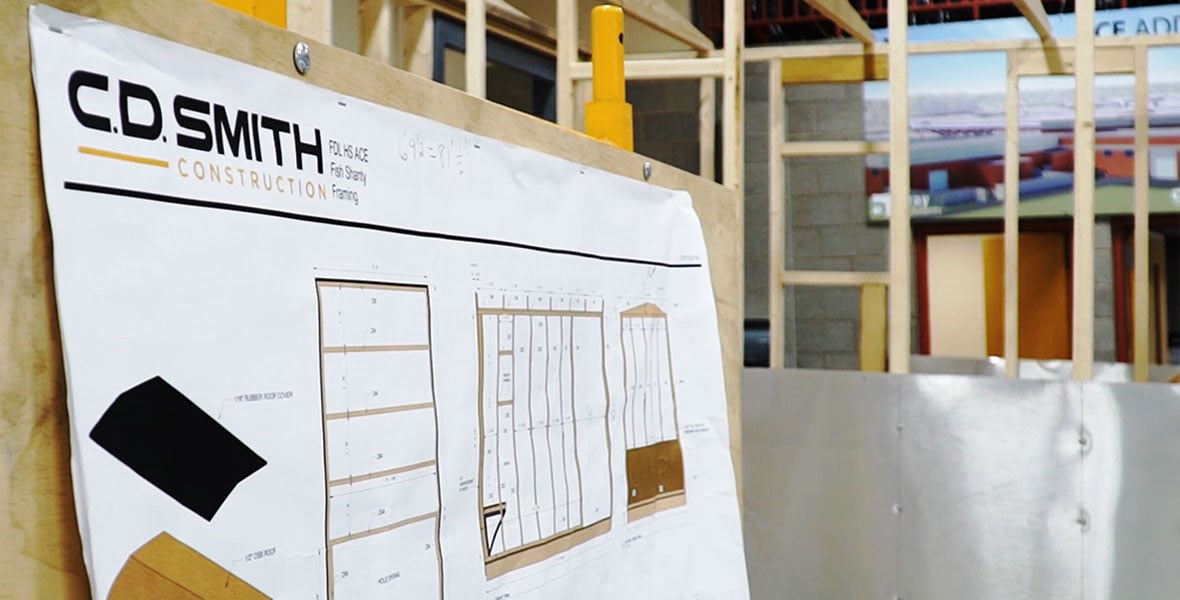 ---
FIELD CAREERS: Building Your Skilled Trade Career Path | cdsmith.com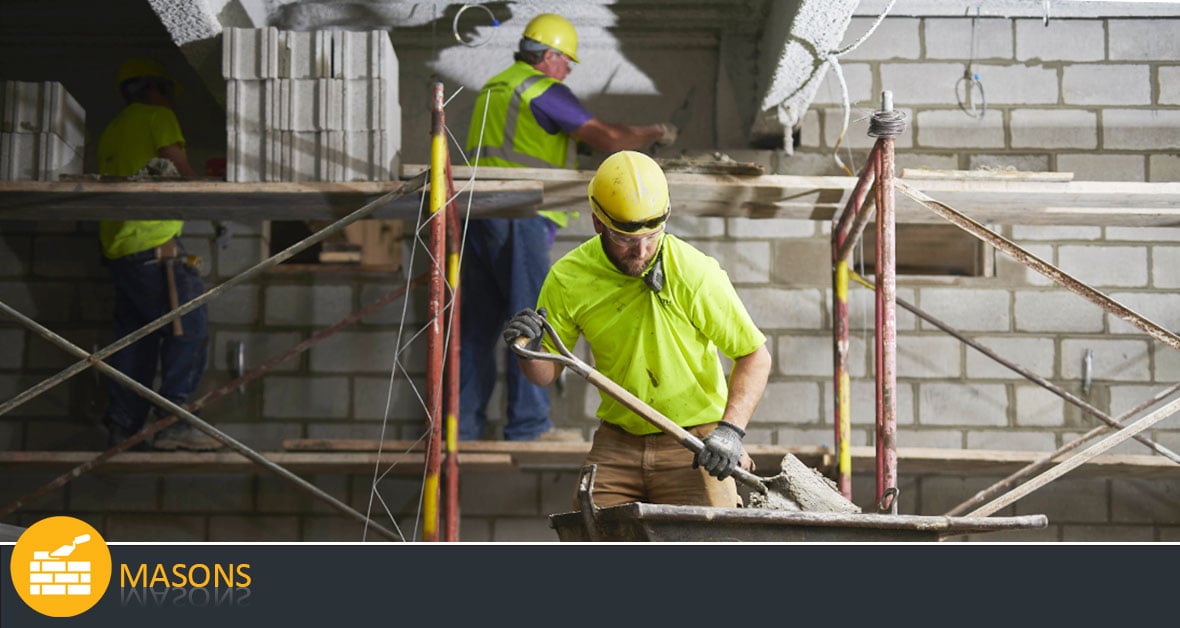 ---