Case Study Prefab Solution SSM Health Agnesian HealthCare Construction
Case Study: Headwall and Footwall Prefabrication

SSM Health Agnesian HealthCare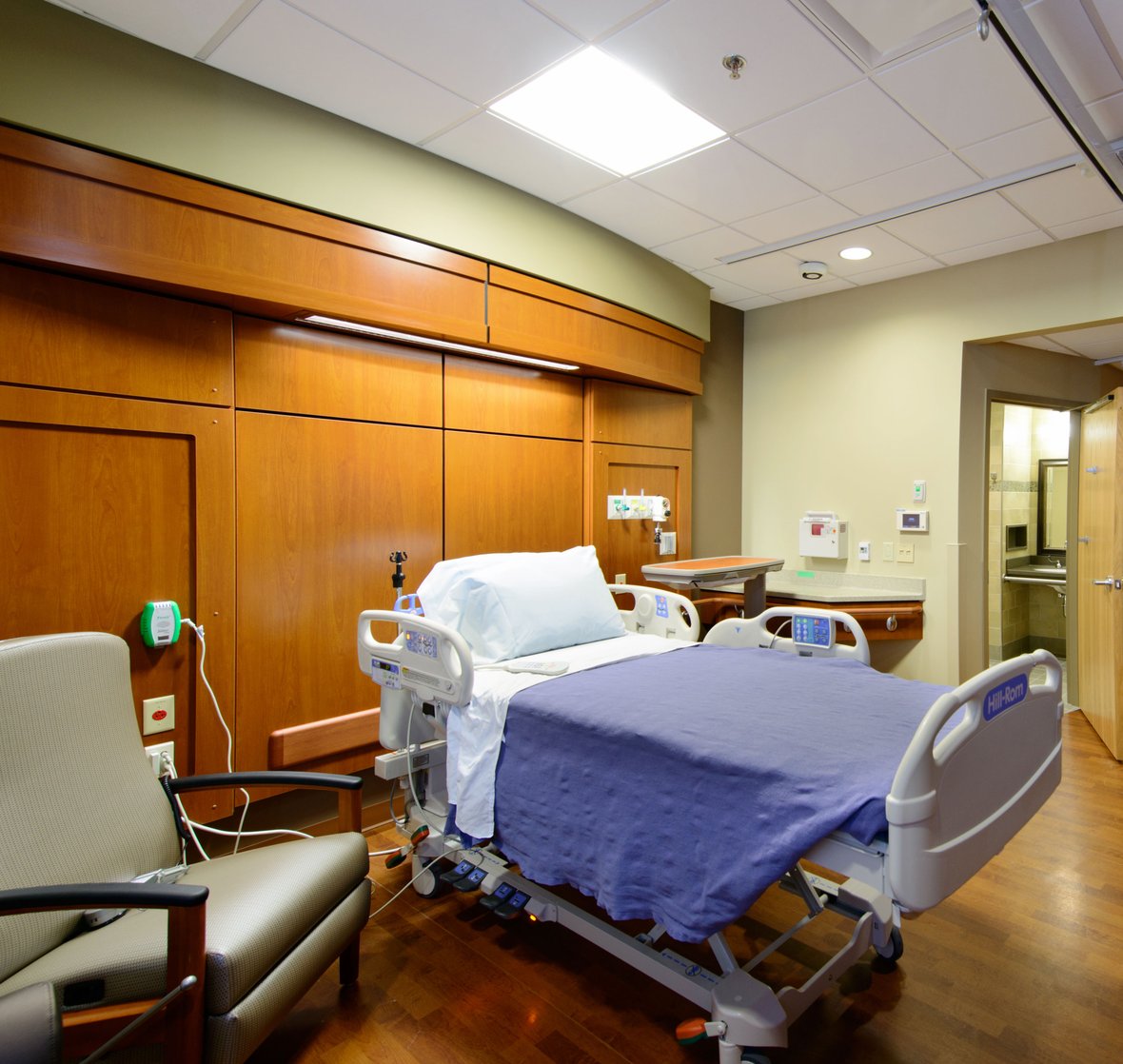 Agnesian HealthCare Ripon Medical Center | Ripon, WI
In the Greater Fond du Lac area, SSM Health Agnesian HealthCare embarked on several projects to enhance patient experience with private patient rooms. When designing the private patient rooms, the owner wanted to mirror each room to create a consistent look, feel and functionality when building at multiple locations.
To provide a designed head and footwall system that met the needs of the patient experience and the functionality for clinical care, the owner's first thought was to purchase the head/footwall systems from a known healthcare product supplier. After evaluating various products' functionality and cost, the owner determined they did not precisely meet their expectations. The solution quickly transitioned to the thought of designing and manufacturing a product tailored to their needs at a more favorable cost!
The project architect worked with the owner to develop a concept to meet the owner's goal of patient experience and clinical functionality. From there, C.D. Smith took charge to engage contracting partners that included millwork manufacture, plumbing and electric/systems trades, and information technology members to coordinate and pre-manufacture the systems. In coordination with the trade partners, the millwork manufacturer built the units that were delivered and set in place. The units were easily connected to the pre-installed infrastructure above to complete the install. This premanufactured product met the owner's needs and also resulted in higher quality and savings to the owner. One project that consisted of 57 private patient rooms resulted in a project savings of $28,500!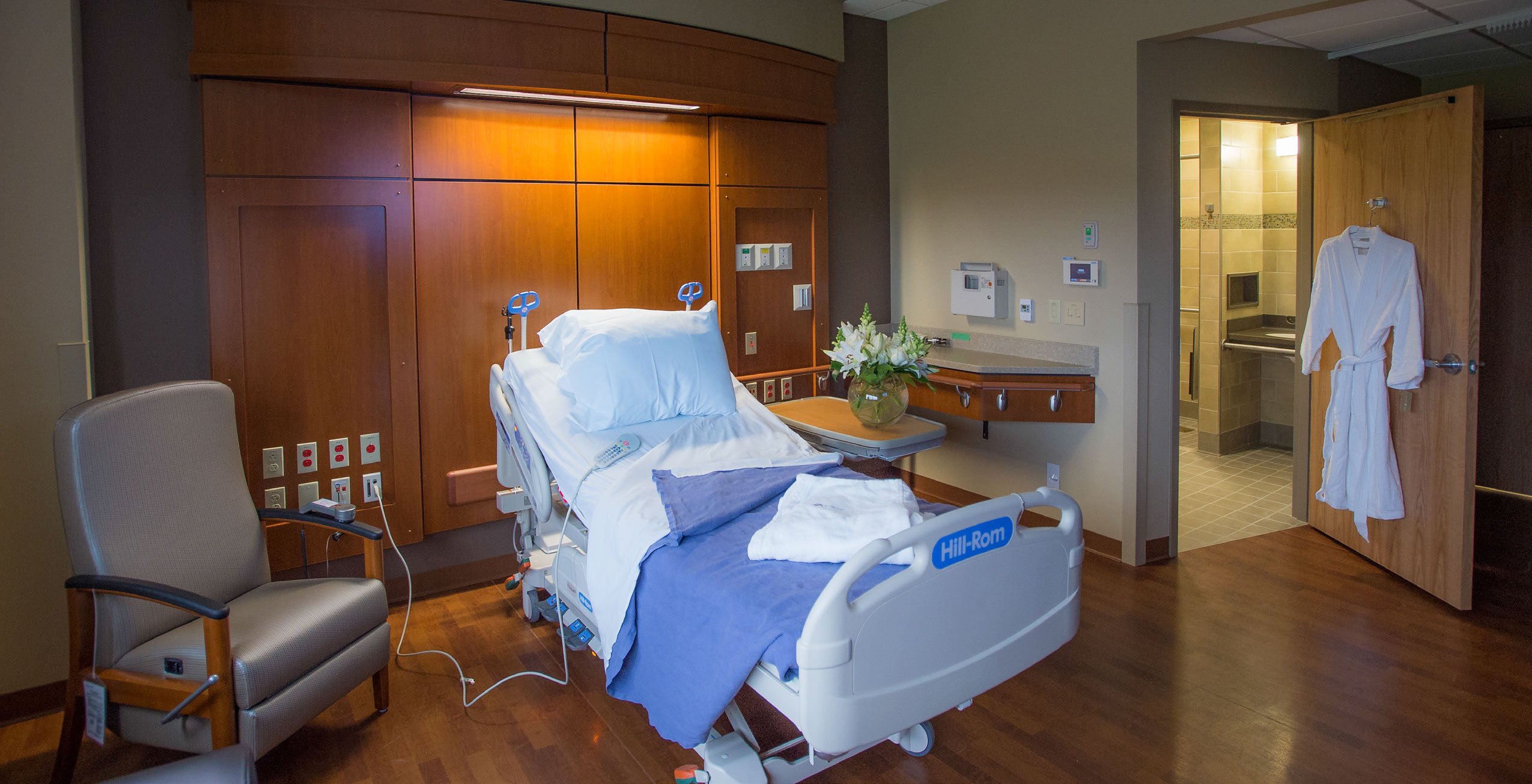 SAVE MONEY. SAVE TIME. REDUCE ENVIRONMENTAL IMPACT.
When renovating a healthcare facility, the decision to use prefabricated components is an excellent way to sustainably source materials and save time and money while minimizing the disruption to your ongoing operations. We review opportunities to maximize prefabrication of all components, including headwall assemblies, MEP rough-ins, equipment racks, walls panels, and floor and roof assemblies.
---
Follow C.D. Smith ON SOCIAL
#CDSmith #ThinkSafeWorkSafe

---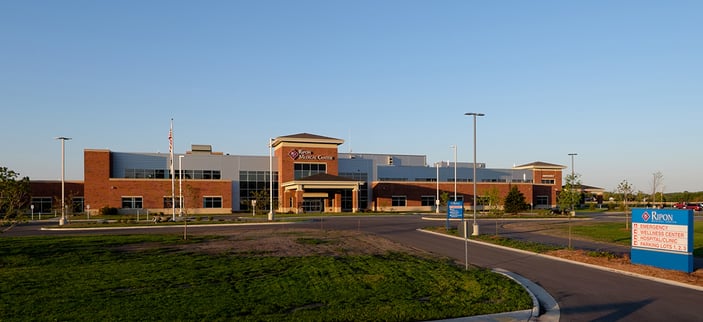 C.D. Smith provided construction management services for the construction of Ripon Medical Center. The project included a free-standing 140,000 SF Critical Access Hospital, Medical Clinic and Wellness Center to replace the aging Ripon Medical Center.
Learn more about this healthcare construction project by following the link to the Ripon Medical Center project profile page.
---
Provide the very best care for your patients, comfort for visitors and state-of-the-art space for your healthcare team by building new or renovating current space. Our team will exceed your expectations with regards to well-building, indoor air quality, COVID-19 renovations and many other unique considerations.
We know that hospitals and clinics are more than buildings. That's why we care about HEALTHCARE. Our team includes healthcare construction experts certified in providing innovative solutions to deliver spaces that meet all your needs. Preview our HEALTHCARE PROJECT EXPERIENCE or explore more healthcare construction projects using this link to the YOUR INDUSTRY: HEALTHCARE CONSTRUCTION pages of our website.
<<•>>
C.D. SMITH CONSTRUCTION. DELIVERING INNOVATIVE HEALTHCARE CONSTRUCTION SOLUTIONS IN THIS EVER-EVOLVING WORLD. KNOWING THAT WITH GOOD HEALTH, ALL IS POSSIBLE.
---
About C.D. Smith
C.D. Smith Construction is an industry leader in safely providing the highest quality commercial construction services. Utilizing an integrated approach and self-performing trade services combined with technical expertise, our team serves as a solutions provider throughout all phases of a project, from planning through construction. With veteran leadership and a dedication to our employees and clients, we proudly place our name on projects of all sizes across the United States.
Visit www.cdsmith.com or follow us on Facebook, Twitter, LinkedIn, Instagram and YouTube.
---
Beneath the Hard Hat®, our company press and blog, offers an intimate look at the people and stories that make C.D. Smith Construction. With the latest industry news and project updates, we share insights on the superior spaces we are safely delivering year-round. Our team of technical experts provides useful tips and topics to help plan your next commercial project.

---
TRADE PARTNERS & BIDS |If you're interested in working with us or would like to request adding your company to our bidder's database, please complete our Trade Partners & Bids Form: Click Here.
---